Some new paint schemes and fixes arrive for the Nintendo Switch title with both the NASCAR Rivals Playoff Pack DLC and a patch released.
Just like the previous two DLC options, the Playoff Pack mainly adds new liveries for your cars, with 30 paints run throughout the 2022 NASCAR Cup Series Playoffs, including the Round of 16, Round of 12, Roud of 8 and Championship Four, along with alternate options for Justin Haley, Corey La Joie, B.J McLeod, and two for legend Darrell Waltrip.
The gameplay features included in the DLC are five new challenges, taken from the 2022 NASCAR Cup season, and including the famous Ross Chastain 'video game move' at Martinsville Speedway. Which is probably the most interesting element of the DLC. As someone with a more passing interest in oval racing, I always wonder how exciting livery packs are for dedicated NASCAR fans?
If you're interested in getting the new paintschemes, you can buy the new NASCAR Rivals Playoff Pack DLC directly from the Nintendo eShop at a cost of £8.99 or $9.99.
Along with the new DLC, developers Motorsport Games have also released an update with various fixes.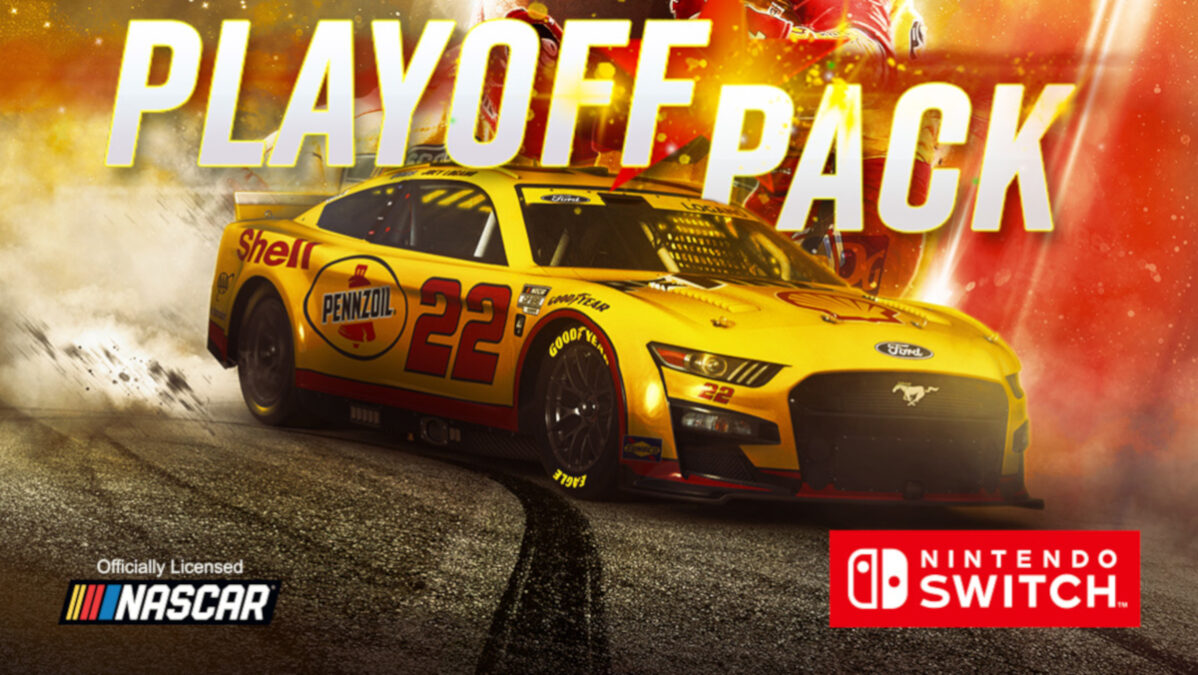 NASCAR Rivals January 24, 2023 Patch Release Notes:
Fixes
Crash fixed when exiting a finished race in Career Mode
Fixed an issue which caused the title to hang when completing challenges
Fixed Challenge unlock icons
Fixed Career stats displayed
"Total Points" calculation fixed when finishing an event in Multiplayer
Fixed visual flickering when using Spectate Mode
Gameplay
Collision updates at Charlotte Roval
Collision updates at Charlotte Motor Speedway
AI behavior updated
Visual and Audio
Updated audio banks to correct music cutting in and out
Updated audio for pit stops
Increased volume for crashing audio
Paint scheme adjustments
Visual updates to intro scenes
UI
Minor text edits
Minor customization UI fixes
NASCAR Rivals is now available for the Switch as a digital download via the Nintendo eShop, costing £44.99. Or you can buy a physical copy from retailers including Game, who list it at £39.99, or Amazon, who currently have it available for order at £34.95.
And you can keep up with all of the latest NASCAR Rivals news, updates, DLC and more, here.