There's another option for you to choose when hauling loads across the USA, as American Truck Simulator adds the Western Star 5700XE.
Designed for efficiency and aerodynamics, it might lower your fuel costs as you pick from a range of configuration options including a day cab, 54″ High Roof Stratosphere or the 82″ Ultra High Roof Stratosphere, along with short, medium and long chassis versions in either 6×2 or 6×4 formats. And you can choose from the range of Detroit Diesel engines to get up to 600hp for hauling the heaviest loads.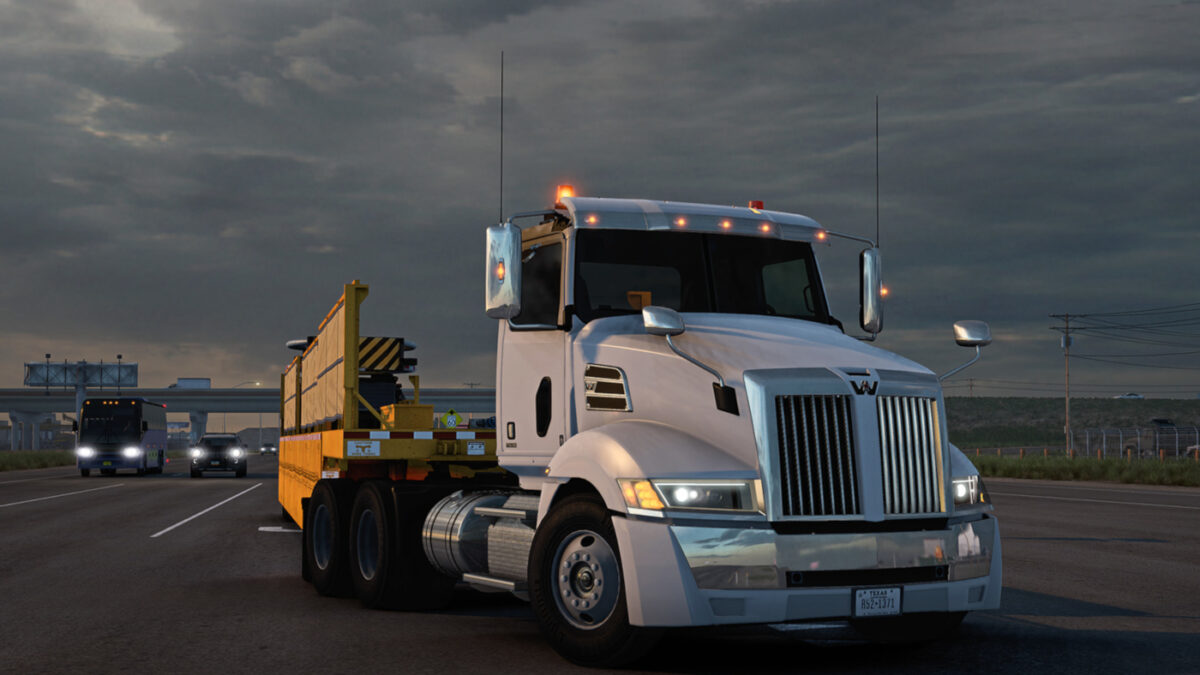 The Western Star launched in 2015 for highway applications, and was made somewhat famous as the disguise of Optimus Prime in the recent Transformers films. And you might find a paintjob available which has been inspired by the big screen appearances of the truck. Along with all the usual range of customisation options for both the interior and exterior.
SCS Software has also revealed some new trailers which will arrive in the forthcoming 1.47 update in both American Truck Simulator and Euro Truck Simulator 2, with ownable Gas Cisterns for transporting dangerous and highly flammable gases including Ethane, Propane and LPG, with configurations appropriate for each region.
They've also confirmed that the next DLC region to be added to ATS will be Kansas, with a release date yet to be confirmed. But it probably won't be long before you can add "The Sunflower State" to your game.
Keep up with the all of latest news and content for the game with our American Truck Simulator coverage, or browse the trucks officially available with our American Truck Simulator Truck List. You can purchase the game and current DLC for the PC via Steam.