Whether you're considering a new sim racing wheel or want to complete your VRS set-up, you might want to get ready for the new VRS DirectForce Pro Formula Steering Wheel due in March, 2023.
VRS already produce a wheel base, and pedal set which are both designed for the more serious sim racer. And until now you'd have to buy a compatible rim from a range of other manufacturers, which sometimes involved using conversion kits. But now you'll be able to pick up a complete set-up.
And it's already been featured as the wheel used for the first two LAN rounds of the ESL R1 series, as the company is an official partner for the new championship. VRS are also well known for offering driver coaching, telemetry, and running their own eSports efforts along with supporting other organisations including Apex Racing Team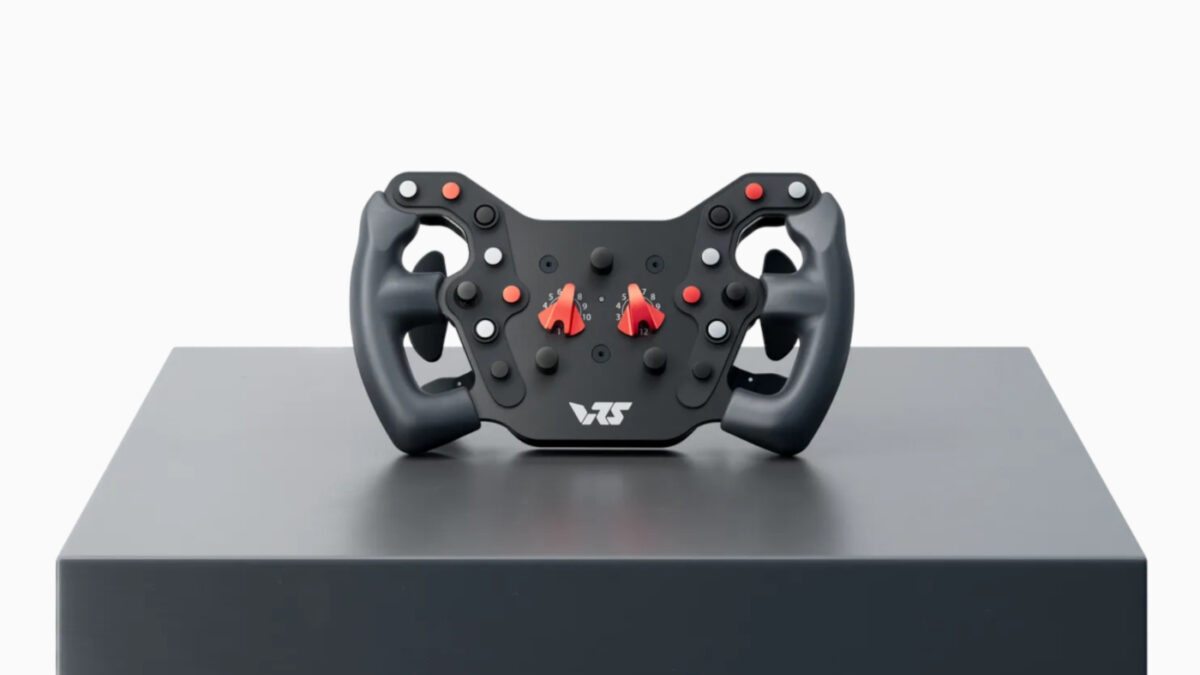 Full details and specifications haven't been released, but there appear to be 14 buttons, two joysticks, three rotary encoders and the two larger red switches on a fairly clean and subtle design. VRS has revealed that all the buttons and knobs are CNC machined from aluminium, along with the 5mm sandblasted front plate, and that the new VRS DirectForce Pro Formula wheel will have rubber grips.
You can also see the shifters, which will have magnetic action and hall sensors at this level of hardware, and dual clutch levers.
All of which should make for a solid and competitive sim racing wheel aimed at the more serious or professional sim racer. The existing VRS products are competitvely priced for the quality they deliver, so we'd imagine the VRS DirectForce Pro Formula will follow the same approach when the cost is confirmed.
We'll let you know as soon as more details become available, and in the meantime, you can keep up with all the latest Sim Racing Wheels and Pedals, here, with something for every budget.