Short track sim racers will have something to look forward to in Season 2, with a new Late Model and official partnership for iRacing with the CARS Tour.
The new car is based on the JR Motorsports' CARS Late Model Stock Tour entry which won both the driver and owner championships with Carson Kvapil. And it should be accurate, given that the owner of the team and CARS Tour is Dale Earnhardt Jr, who is also executive director at iRacing. So you'll get more than 400 horsepower in a car weighing 3100 pounds and built with fibreglass body panels to cope with close contact racing on short tracks.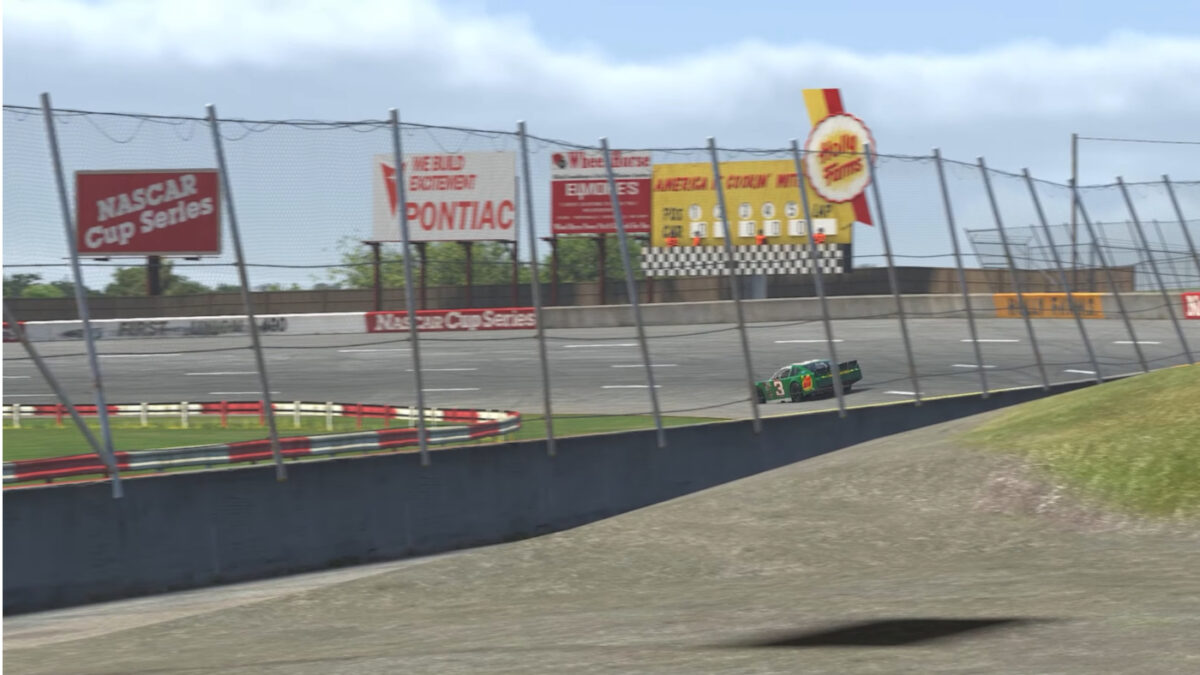 "Late model racing is taking a big step forward in 2023, and it's awesome to have iRacing be a part of that," Earnhardt Jr. said. "The Late Model Stock is a blast to drive in the real world, and I can't wait for people to have that same experience in iRacing. It's also great to be able to bring iRacing and the CARS Tour together—it adds further legitimacy to the in-sim product, while also giving CARS Tour fans an official home for their sim racing fix. We're really excited about the future and can't wait for the car to drop as part of 2023 Season 2!"
Also as part of the partnership, in which iRacing becomes the official racing game of the CARS Tour, the real world cars will carrying the iRacing logo, and the sim racing platform will sponsoer the Halfway Lap Leader Award at every race.
The new Late Model Stock will replace the current Chevrolet Monte Carlo SS, which will be retired and no longer available, rather than going into the Legacy selection. If you own the old car, you'll receive the new Late Model Stock for free. And if you want to view replays using the Monte Carlo, you'll need to extract them before installing the 2023 Season 2 build, as they won't function any more.
You can sign up to iRacing, here (and credit your referral to ORD, which we'd appreciate!). And see all vehicles included in your basic subscription, or what you can access by paying more, in our full official iRacing car list, here. Or check out all of the included circuits, and the others you can buy, in our full official iRacing track list, here. And keep up with all the latest iRacing news, updates and eSports, here.