Last updated on May 15th, 2023 at 04:22 pm
A World of Outlaws 2023 season update and Switch port have both revealed as plans for the coming year, along with an impending price drop for the PlayStation and Xbox versions of the racing game from iRacing.
The console dirt oval title was developed by Monster Games following their acquisition by iRacing, and there's apparently a plan for "extensive" updates over the next 12 months, including both the season update and the release for the Nintendo Switch.
Meanwhile the base World of Outlaws: Dirt Racing game will soon be available for $39.99 for both PlayStation and Xbox consoles. It was previously available for $49.99.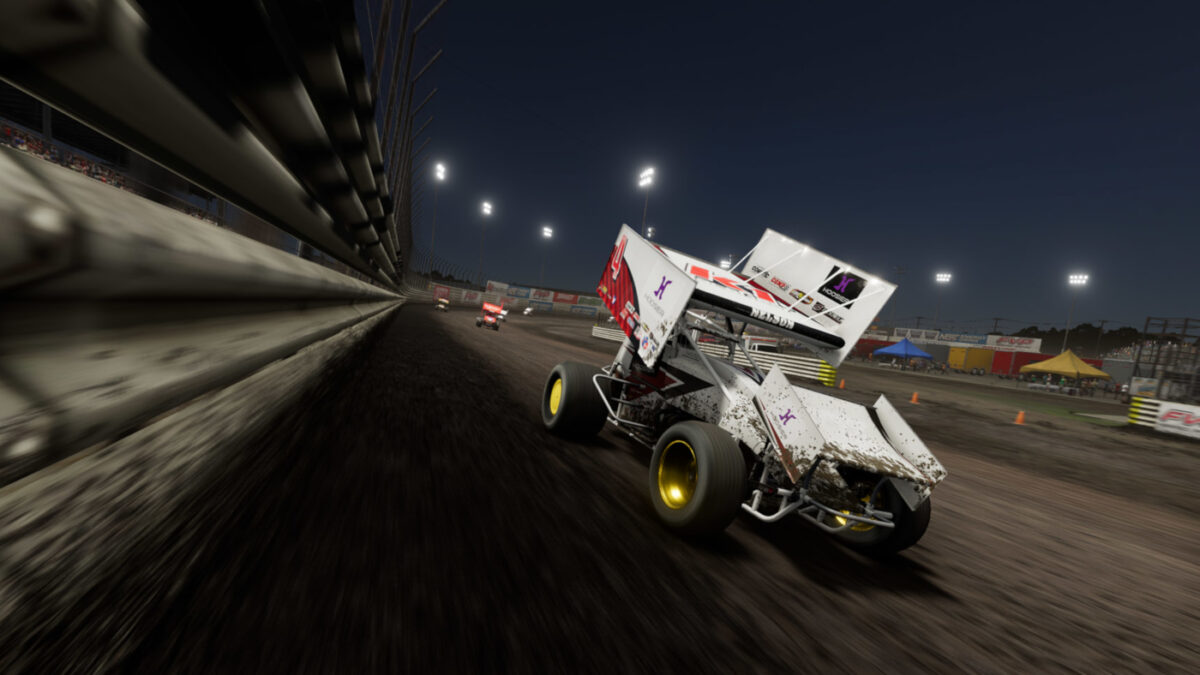 "The response to World of Outlaws: Dirt Racing has been so incredible that we couldn't wait to start working on a 2023 Season Update," said iRacing president Tony Gardner. "We're thrilled about how many members of the iRacing and World of Outlaws communities have embraced the game on PlayStation and Xbox, and we can't wait to add even more with our upcoming Nintendo Switch port. We'll have exciting new content on the way for all platforms later this year, and we're sure the community will be pumped for the new cars, tracks, and drivers!"
The 2023 Season Update is planned for late Summer, and will include a new series, three new tracks, plus new paint schemes and drivers for World of Outlaws Sprint Car and Late Models. And it'll be an add-on to follow the conclusion of the 2022 Season Pass.
Following in the Autumn will be the Nintendo Switch release, which will include all World of Outlaws: Dirt Racing previously released, adding the Big Block and IMP Modifieds, plus Limaland Motorsports, Federated Auto Parts Raceway at I-55 and Lucas Oils Speedway to the original base content.
A 2023 Season Pass will also be integrated into the Switch version, suggesting that it will probably launch with the season update.
World of Outlaws: Dirt Racing is available for the Xbox One and Xbox Series X|S via the Microsoft Store, or the PS4 and PS5 via the PlayStation Store. And you can keep up with all the latest World of Outlaws: Dirt Racing news, updates and DLC, here. Or check out the full track list, here.