As the top level single-seater series in Japan and Asia, it's fairly big news that the 2023 Super Formula cars are coming to Gran Turismo 7.
The Dallara SF23 chassis is build from Bcomp bio-composite mat to achieve the same weight and ridigity as carbon fibre, but using material created from natural substances as part of a carbon neutral approach. And that also includes the Yokohama Tires rubber created withroughly 33% recycled and renewable materials.
You choice is between the Honda/AM-Tec HR-417E which will be driven by names including Liam Lawson, Raoul Hyman and reigning champion Tomoki Nojiri, or the Toyota/TRD 01F which will be used by Kamui Kobayashi, Kenta Yamashita, Yuji Kunimoto and others. Drivers to progress through the Super Formula series to F1 include Pierre Gasly, Pedro de la Rosa, Ralf Schumacher and Eddie Irvine.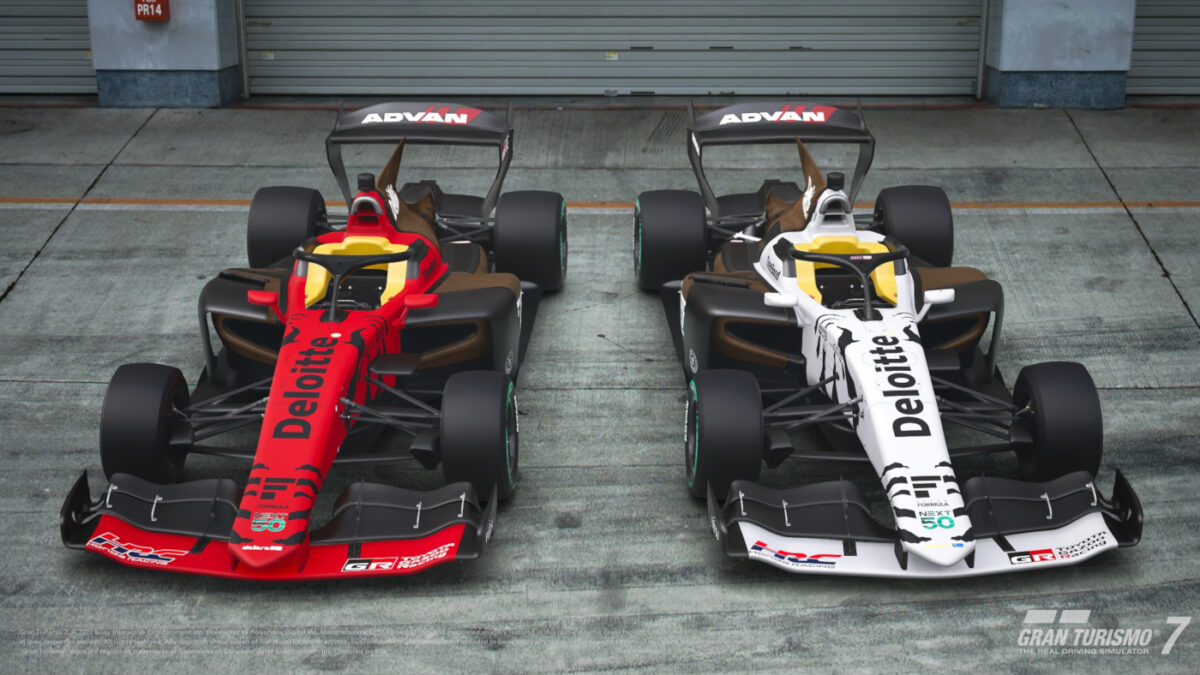 The cars are being added as part of a new partnership between series organisers Japan Race Promotion (JRP), and Polyphony Digital, continuing a relationship which began in 2019 with the SF19 appearing in Gran Turismo Sport, along with the Super Formula Virtual Series and GT College League competitions. JRP commented that through this partnership that they "aim to further strengthen ties with e-motorsports and introduce Super Formula to players around the globe, while at the same time support e-motorsport players step-by-step in their dream of becoming a real racing driver."
Both the Honda and Toyota-powered cars will be sporting the appropriate Red Tiger and White Tiger paint schemes from the development cars which tested in 2022, but there's already a Gran Turismo 7 Livery Contest plans with designs being crated based on the colours of each Super Formula team.
The news comes ahead of the Super Formula series beginning for 2023 on April 8th at Fuji Speedway, with the Gran Turismo 7 update probably arriving towards the end of the month, following on from the five new cars in the last release at the end of March.
Keep up all the latest news on Gran Turismo 7 or check out the latest reveals in our Gran Turismo 7 car list and the Gran Turismo 7 track list. You can obviously buy Gran Turismo 7 from the PlayStation Store or pick up physical copies from retailers including Game and Amazon.