For many sim racers of a certain age, the first time they used a wheel and pedals for racing will have been in the local videogame arcade. And you can experience that feeling once again as Arcade1Up launch The Fast & The Furious arcade cabinet.
The Fast & The Furious Deluxe Arcade Game will include two games, with The Fast & The Furious, and The Fast & The Furious Drift. Released in 2004 and 2007 to tie in with the film franchise, both titles were developed by Raw Thrills, co-founded by Eugene Jarvis with other former Midway employees (who also produced Switch title Cruis'n Blast back in 2021.) The Fast & Furious arcade racing games had gameplay elements similar to the Cruis'n series, with a PIN number system to store and retain player data.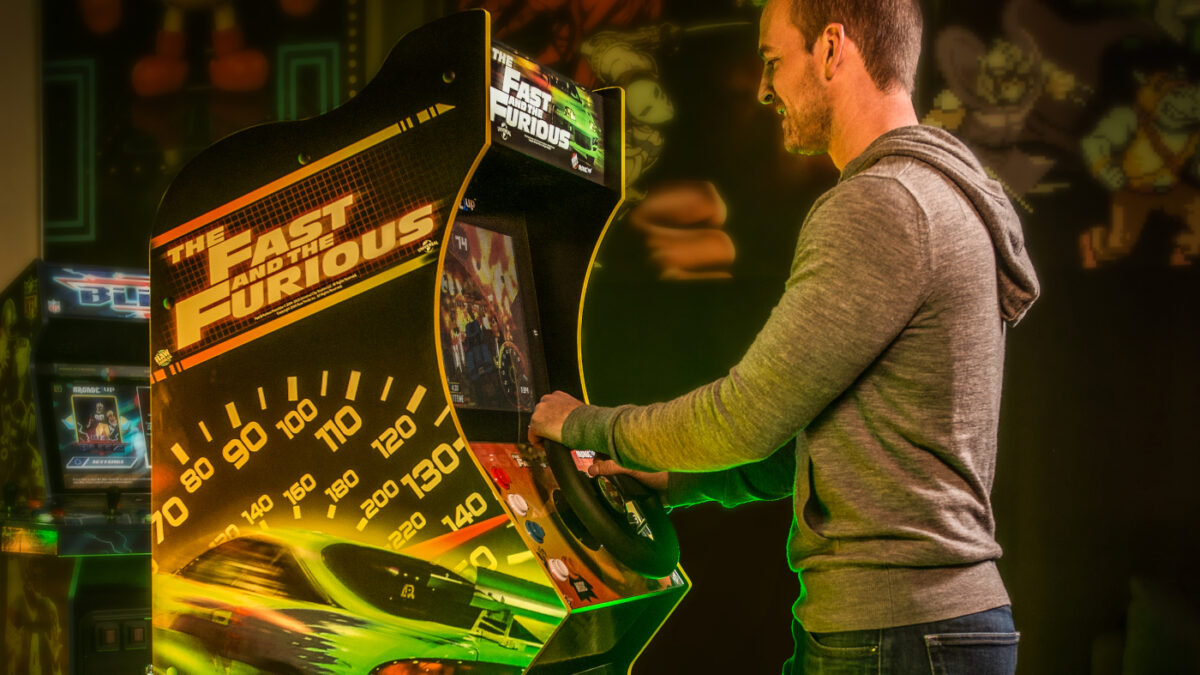 The new The Fast & The Furious Deluxe Arcade Game features a steering wheel with rumble, accelerator and brake pedals, a four-speed gear shifter, and a faux coin door in the light up marquee. The screen is a 17-inch LCD with a dual speaker sound system, and you'll have access to wifi leaderboards. And if you can enough money and space, you link four cabinets through a local network for multiplayer.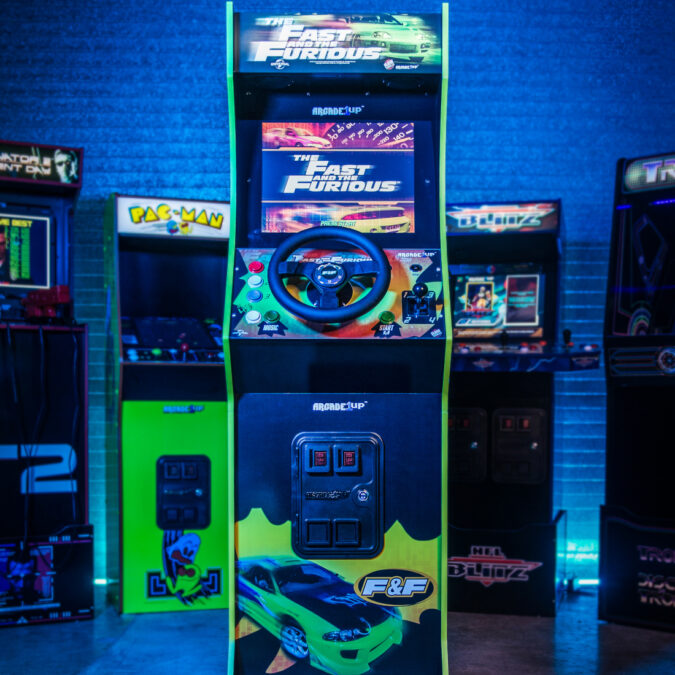 And it's fairly reasonably priced at $599.99, considering the cost of sim racing hardware. And the fact the cabinet is more than 5ft tall, and weighs 68.4 lbs. The Arcade1up The Fast & The Furious Deluxe Arcade Machine is available to pre-order now via BestBuy, and will be available tpurchase from May 8th, 2023. You'll just need to figure out how to get it sent across from a US or Canadian address to the UK, or enquire with UK retailers stocking Arcade1up products, including Game and Amazon.