The Racing Line Clio Cup is a new five round iRacing championship kicking off tonight, Monday April 24th, and you can support Team ORD in the RLCC Clio Cup series each week as it's broadcast live online.
Qualifying starts at 7.50pm UK time with two 15 minute races beginning at 8pm, and there's a field of around 20 teams and 40 drivers competing for the titles in the inaugral season. Which should mean plenty of action and chaos in the hatchbacks, along with extremely competitive racing.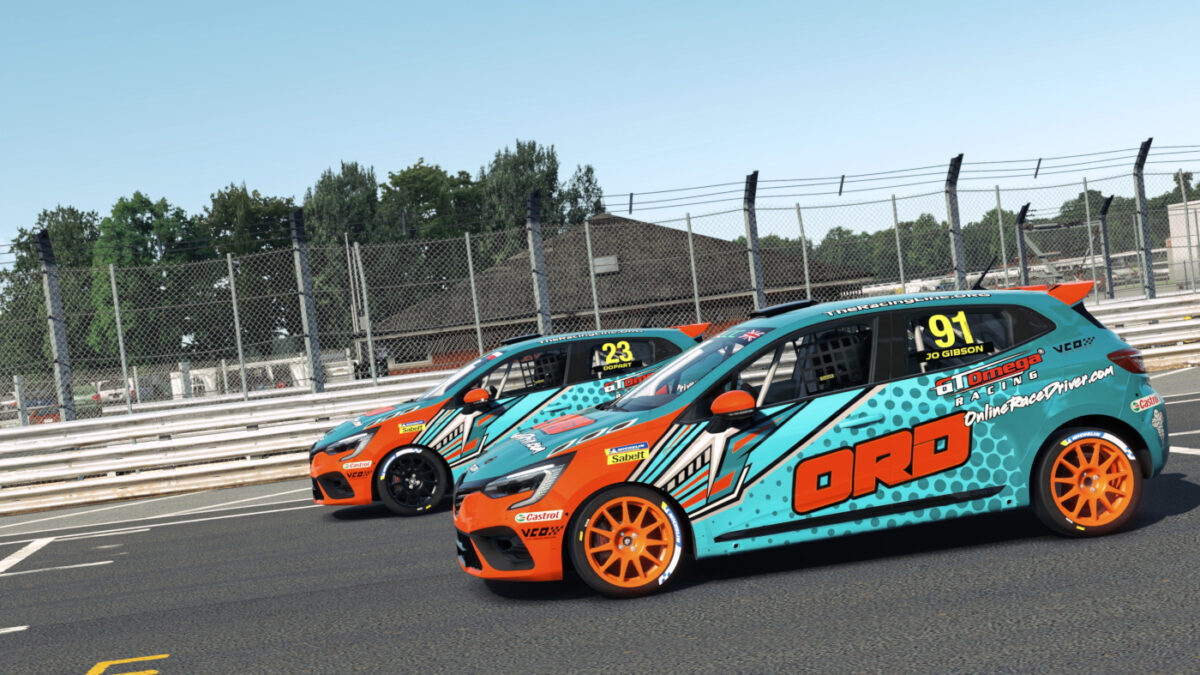 With two-driver teams required for the series, Team ORD will be represented by cool, calm and collected Polish driver Patryk Dopart, and the more fiery talents of English sim racer Joe Gibson. Patryk has previously shown his skills competing with us in series including the VW Jetta Cup, and Joe has experience from two seasons of RLTC touring cars and the VBTCR.
As always, our liveries are provided by the talented Lee Walker, and you can check out his other designs on Trading Paints.
They'll be up against a range of familiar and new teams, including the likes of Team Heusinkveld, Pulsus, Goldwing, ZFG and more. And having support in the live chat on the Racing Line Youtube and Twitch channels, and the VCO Esports Youtube and Twitch channels can be a big boost.
And while you're on Youtube, we're working on a lot of new content on the OnlineRaceDriver channel, so why not subscribe now to avoid missing anything in the future?
If you'd like to join Team ORD, then check out our Discord. The main focus of the team is to be welcoming and supportive for sim racers of all levels, as we all work towards podiums, race victories and titles across PC and console racing games. At the moment we're primarily competing on iRacing, but we've had previous success on other platforms, particularly Forza Motorsport.
RLCC Season 1 Schedule:
24th April Round 1 – Knockhill
1st May Round 2 – Brands Hatch Indy
8th May Round 3 – Silverstone National
15th May Round 4 – Snetterton 300
22nd May Round 5 – Donington National
You can sign up to iRacing, here (and credit your referral to ORD, which we'd appreciate!). And see all vehicles included in your basic subscription, or what you can access by paying more, in our full official iRacing car list, here. Or check out all of the included circuits, and the others you can buy, in our full official iRacing track list, here. And keep up with all the latest iRacing news, updates and eSports, here.