Last updated on May 11th, 2023 at 10:45 am
The sim racing scene tends to be PC focused, with occasional console titles popping up. But with an Apple user in my house, I have to admit a SnowRunner Mac Version announced for release in 2023 means we might be able to explore the wilderness together in the future.
Released in 2021 for PC, PS4, PS5, Xbox One, Xbox Series X|S and the Nintendo Switch, you can use more than 40 licensed vehicles to explore a wide range of challenging environments, completing missions and contracts. Along with community-created mod content, and 9 Seasons of additional maps and trucks.
You can play SnowRunner alone, but the chaos of four-player co-op multiplayer adds a lot to the game, as you inevitable have to drag your friends out of ditches, rivers and other predicaments.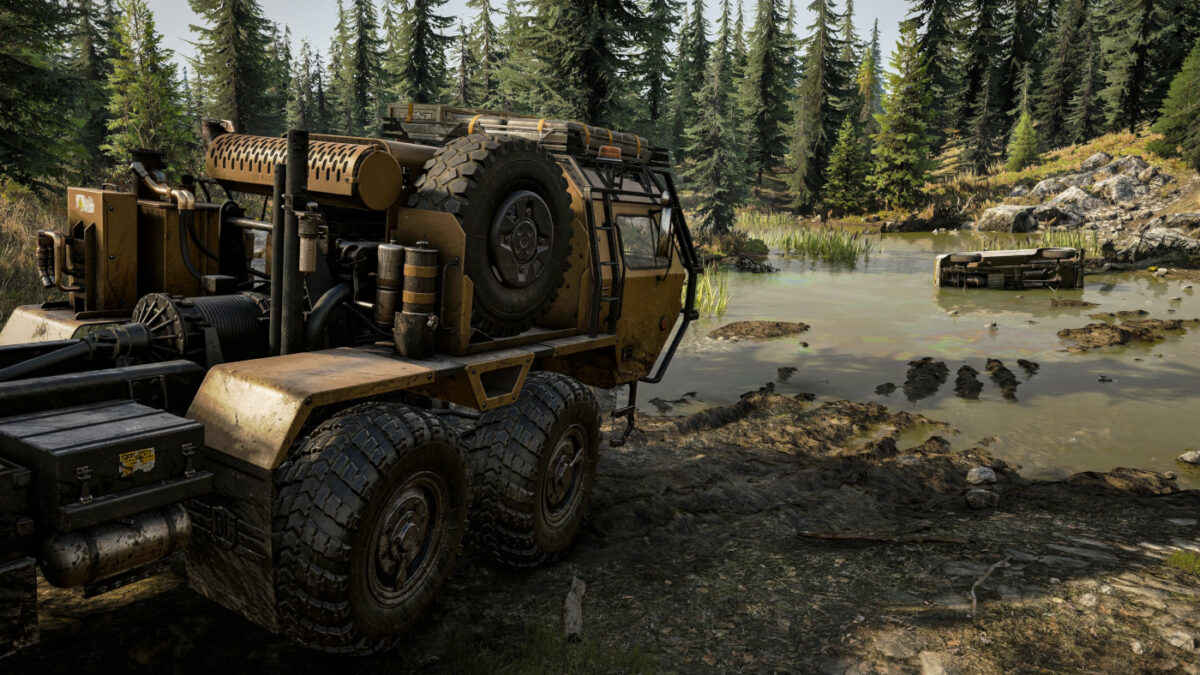 The Mac version of SnowRunner will feature controller support, and most importantly, full crossplay with PC and consoles. So you'll be able to team up with everyone already owning a copy on other platforms.
When SnowRunner comes to the Apple silicon Mac lineup, it will cost $29.99, and all the previously released DLC, the Premium Edition, and the Year 1,2 and 3 Season Passes will also be available separately.
You'll be able to buy SnowRunner for the Mac through the Mac App Store, Steam and the Epic Games Store. In the meantime, you can also purchase it for the PC through the Epic Games store, Steam or the Microsoft Store as a digital download. You can also find it on the Microsoft Store for the Xbox One and the Xbox Series X|S, the Nintendo eShop for Switch, and the PlayStation Store for the PS4 and the PS5. For physical editions, you can find SnowRunner on Amazon.
And why not check out the latest Snowrunner news, updates and mods, here. Or check out the full official SnowRunner truck list, here.