With a free update, Euro Truck Simulator 2 adds the MAN TG3 TGX to the game, working with the German manufacturer to replicate the flagship vehicle launched in 2021.
Designed for long distances, it features an ergonically optimised cabin, high load capacity, and reduced fuel consumption, along with improved aerodynamics. In the game, you can choose from three cabin sizes (GN, GM, and GX), six chassic types (4×2, 6×2, 6×4, and 8×4), 8 transmissions, and 9 engine options up to 640hp.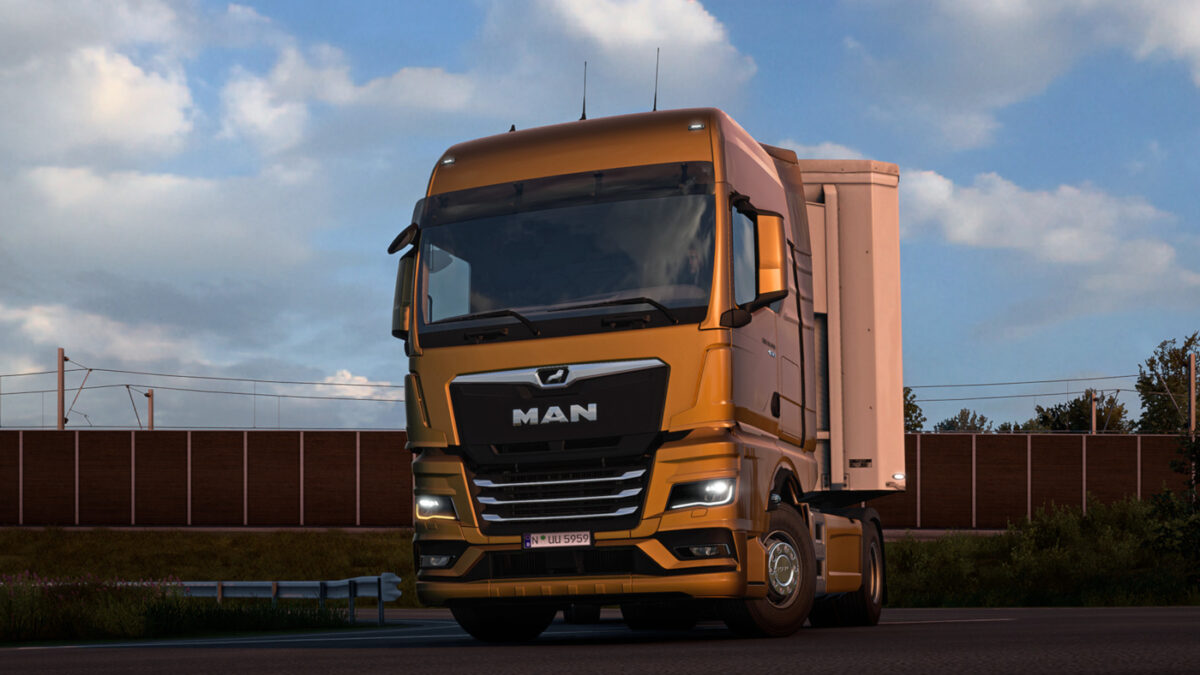 As anyone who has played Euro Truck Simulator 2, or American Truck Simulator, might expect, there's a massive range of customisation options for the cabin interior, and exterior. Along with 19 official paint schemes, you can add roof deflectors, front bumper aero packages, bumpers, mudflaps, different seats, steering wheels and more.
But the big reason to try the MAN TG3 TGX is the OptiView digital mirror system, which uses exterior cameras to increase your field of vision, a blindspot detector, and the option to put your front digital mirror onto the infotainment screen. Which hopefully means you're more likely to reach your destination with an undamaged trailer and cargo. And that means more money for your haulage company.
It comes in a 179.25MB download, which should appear whenever you next open Steam. And it's the first official free truck to be added to Euro Truck Simulator 2 in some time, as most recent releases have been various trailers, or the constant reworking and updating of the maps and cities.
You can keep up with the latest Euro Truck Simulator 2 news, updates and more, here. Or check out the American Truck Simulator news, here, along with our full American Truck Simulator truck list.
Euro Truck Simulator 2 and all official DLC are available on Steam, here, and you can find American Truck Simulator and all DLC to buy via Steam, here.