Coming from one-man indie developer Super Laser Freunde, you can try out a new overhead arcade racing game with the Smells Like Burnt Rubber demo now released on Steam.
The demo includes a selection of two circuits and one group of vehicles, plus a training court to practice in.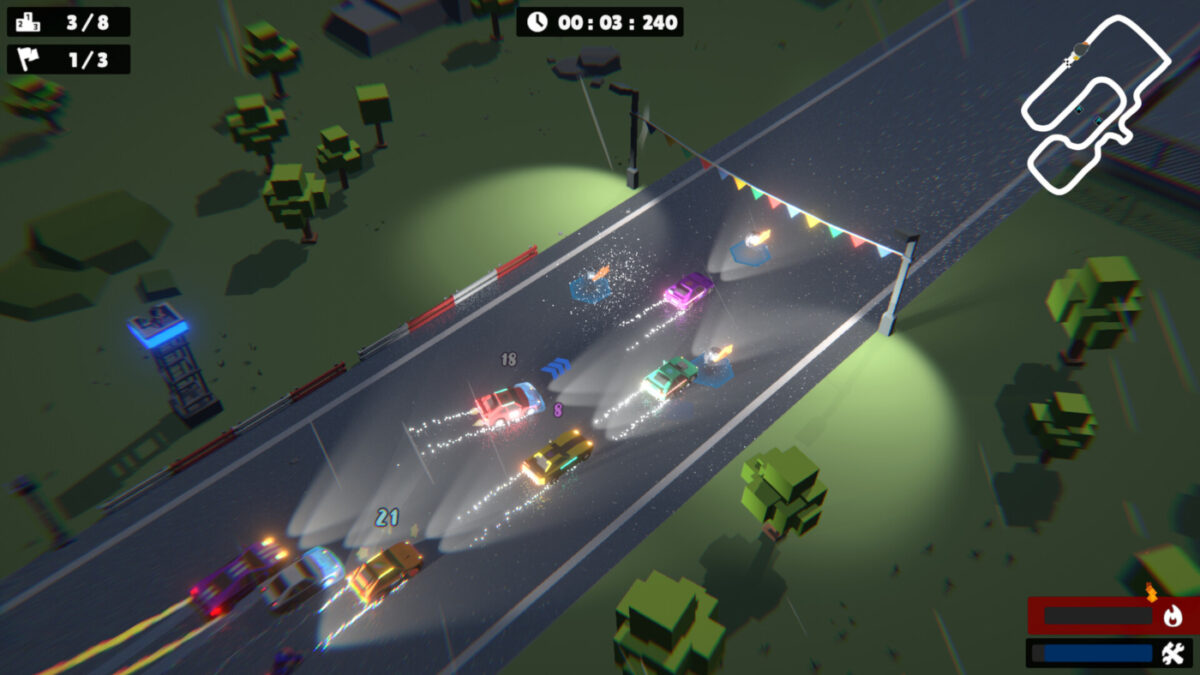 The first game from Super Laser Freunde, it's planned for a full release in 2023. And while it's hardly the only overhead racing game around, there are some potentially interesting tweaks to the format.
Vehicle groups in the game will include motorcycles alongside karts, cars and monster trucks. And some circuits will have hazards and surprises including trains crossing. And to complete the arcade focus, there are also power-ups to be used strategically.
Along with player customisation, apparently there's scope for vehicle tuning, before you head into Grand Prix mode, online multiplayer, or split-screen racing for up to 4 people. Whether that will be enough to compete with Speedway Ringer, Circuit Superstars, Super Woden GP and others remains to be seen when the full game arrives.
But as someone who grew up playing the likes of Super Off Road in the arcades, and Super Sprint on my Spectrum, there's something great about seeing overhead and isometric racing games make a comeback. Especially as they seem to be a favourite project for indie developers, which takes me back to the days of discovering hidden gems in budget software ranges back in the 1980s and 1990s. For example, Codemasters started out with BMW Simulator and ATV Simulator.
The demo allows you to unlock tuning parts and earn fame, and you can download it now via the Steam page.
There's no word on how much Smells Like Burnt Rubber will cost when it's released for the PC via Steam, but in the meantime you can keep up with all our coverage of other arcade racing games, for PC and consoles.