The latest annual official game of the premier motorcycle racing class has arrived as MotoGP 23 launches on all platforms, including the PC, PS4 and PS5, Xbox One, Xbox Series X|S and Nintendo Switch.
As you might expect from the licensed game, it features all of the riders, teams, formats and circuits, even including the Kazakhstan Grand Prix, which was cancelled shortly before it was due to take place as the new Sokol circuit near Almaty wasn't completed in time.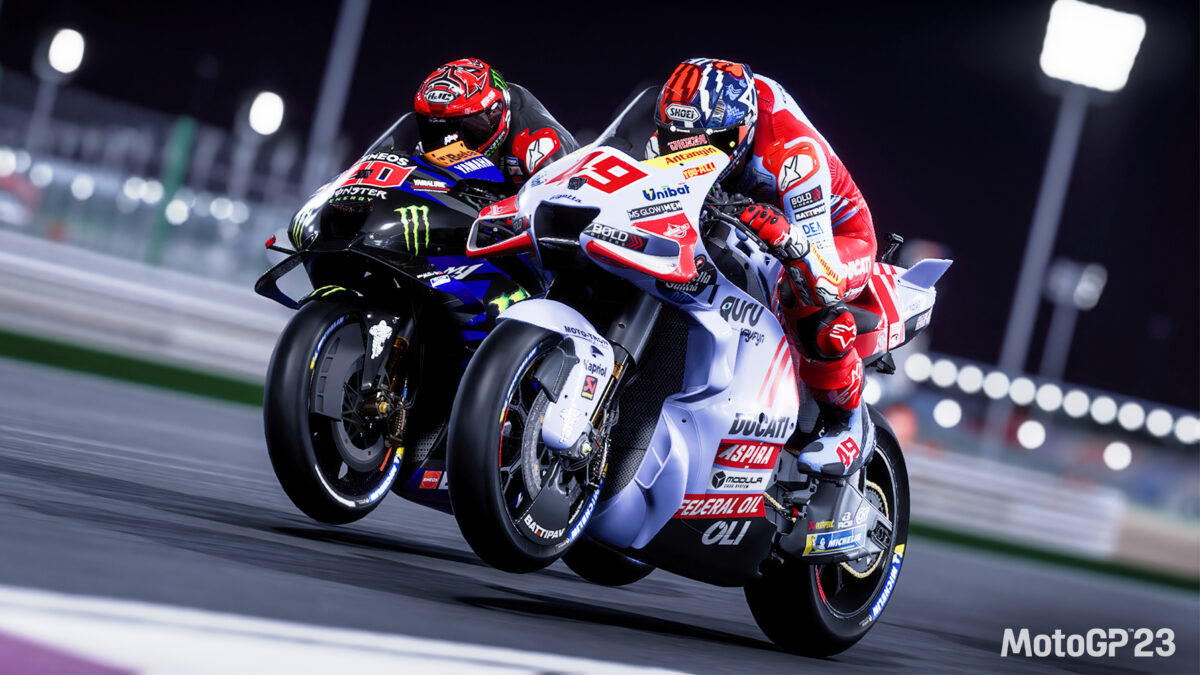 Along with the unique chance to virtually experience the Sokol track, MotoGP 23 features a redesigned career mode, with developers Milestone introducing new Turning Points, which give you opportunities based on your riding performance and choices. It also includes objectives which impact on bike development as you compete across the MotoE, Moto3, Moto2 and MotoGP categories. And making the most of these will allow you to lead your two-rider team, rather than being just the second rider.
Added to this is an in-game social network which allows you to forge alliances or create rivalries with other riders. And this will have an impact on how the AI behaves during races, along with each opponent have a personality and riding style based on the real riders.
When you're actually riding, there are two new features which will increase the challenge. All platforms will now experience dynamic weather, which means you will have to cope with a switch from sunny conditions to rain, or vice versa. And with the exception of the Nintendo Switch edition, the changing weather now allows for Flag-to-Flag races, meaning you can head into pit lane and switch bikes if you think it's going to give you better results than trying to navigate a wet track on slick tyres.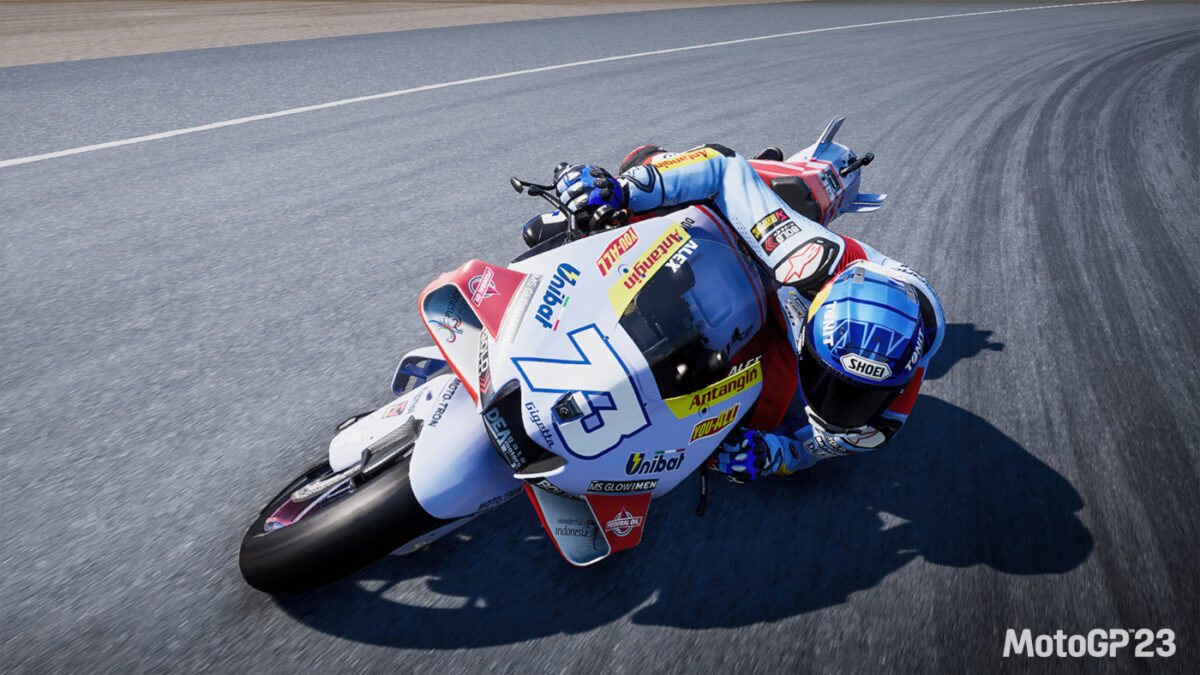 Newer players can benefit from Neural Aids to help with acceleration, braking and steering which will help to balance races in local two-player split screen mode (also not included in the Switch edition, but you do get eightplayer local multiplayer instead). And there's also a new Ranked Races option for online multiplayer so you should be matched against other players with similar skills (except for Switch owners who don't get online racing).
To finish off the platform-specific features, MotoGP 23 has cross-play for the first time. You may have guess this isn't available on the Switch version, but it's also sadly not included in the PC edition, which is a shame.
And as always, you can customise your rider and bike with helmet, sticker, racing number and butt patch editors.
MotoGP 23 is available for the PC via Steam, the PS4 and PS5 via the PlayStation Store, the Xbox One and Xbox Series X|S via the Microsoft Store, or the Switch via the Nintendo eShop. If you prefer a physical copy of your game, then you can find it at various retailers, including Game (including the exclusive Day One Edition with a VIP Multiplier Pack) and Amazon.
And you can keep up with the latest MotoGP 23 news, updates, DLC and more, here.