Ahead of the annual summer sale, you can try all RaceRoom content for free until June 25th, 2023, which means access to all cars and tracks.
Sometimes overlooked by sim racers, RaceRoom has always offered a free-to-play selection when you download it from Steam. But at the moment you can test all of the available DLC, which includes more than 200 options on the RaceRoom car list, and over 50 locations on the RaceRoom track list. And it's arrived shortly after the latest update improved force feedback, which makes it a good time to revisit the KW Studios racing sim.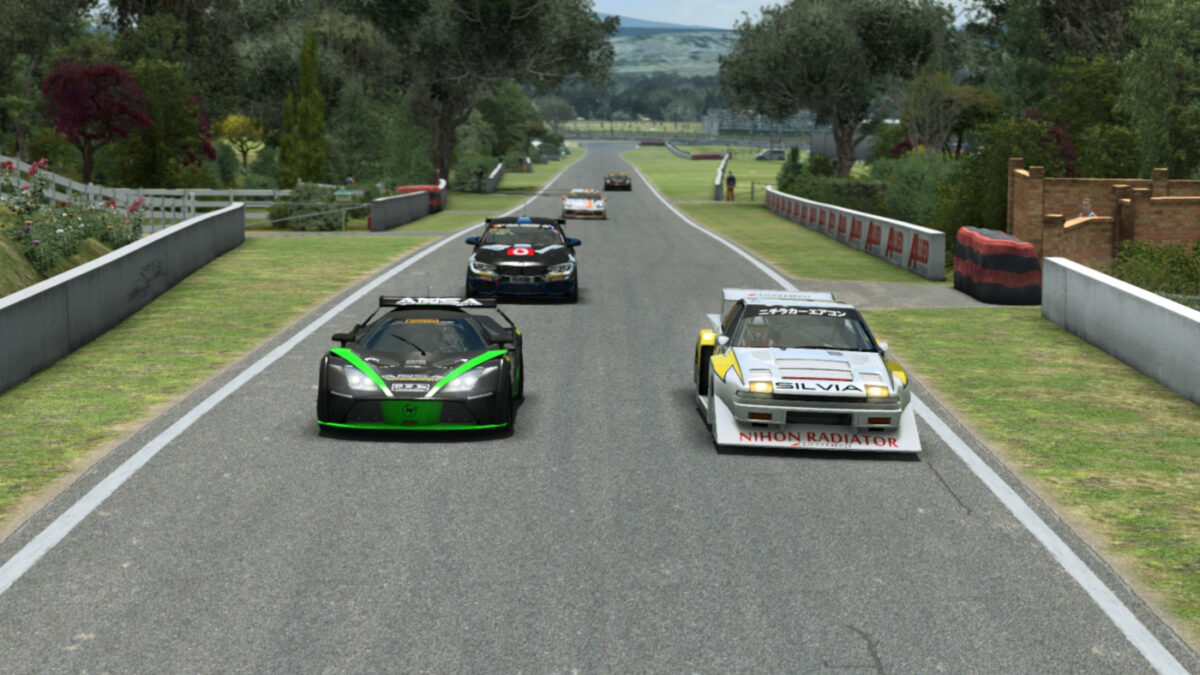 One of the big attractions of RaceRoom is that it includes official versions of circuits you might not find in other sims. So if you haven't raced around Bilster Berg, Macau, Falkenbergs Motobana or Gellerasen Arena, it's a good opportunity to experience some different circuits and see what kind of racing is possible.
There are also a host of cars which don't tend to crop up too often, so you can take a break from endlessly driving GT3s (although those are available as well). The sim has a long history with WTCC cars, but there are also classic beasts from Group C or Group 5. If you think you can handle a 600hp Zakspeed Capri from 1979, or a 1981 Nissan Siliva Turbo with 650hp. Or how about a 1992 DTM Ford Mustang?
Obviously, all the popular combinations are also available if you still prefer to race a modern GT3 around Suzuka, Imola or Silverstone.
And if you find anything you want to continue racing, then the RaceRoom Summer Sale is a great chance to grab everything in one bundle, and if you invest via the in-sim virtual RacePoints currency, you can usually get the Premium Pack for even less than normal.
Some of the latest additions to check out include the vintage Crossle 9S and Crossle 90F racers, the BMW M4 and Callaway Corvette C7 GT3 cars, the Praga R1, and the Mazda RT24 P DPI.
You can download Raceroom Racing Experience on the PC for free via Steam. Some additional content is available via Steam, but everything can be purchased via the official game store.
Keep up with all the latest RaceRoom news, updates and eSports articles, here. And check everything available for free and via paid DLC with our RaceRoom car list, and RaceRoom track list.