Originally released for the PC in April 2022, it's time to unleash your snow foam and chamois leather on the Switch, Xbox and PlayStation, as Car Detailing Simulator is coming to consoles in 2023.
Developed and published by Games Incubator, the Polish studio is launching the title for the Nintendo Switch on July 13th, with versions for the PlayStation 4 and 5, Xbox One, and Xbox Series X|S scheduled for later in the year.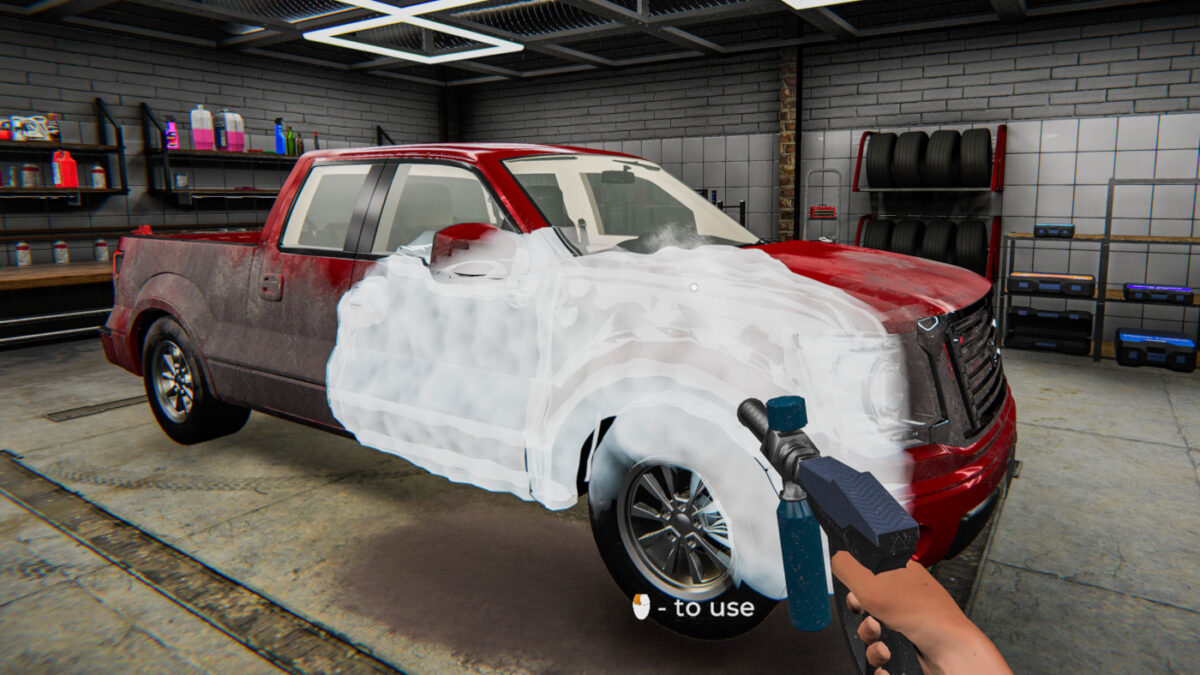 The game allows you to wash, foam and polish a range of classic and modern cars, along with restoring and maintaining them. Or appling a new paint job. So you can purchase a dirty wreck and turn it into a gleaming gem you can sell for a profit.
And that allows you to upgrade your workshop with better tools and more shelving. So you can build your own automotive cleaning empire, without having to actually dunk your arm in buckets of water all day.
Like similar titles in the washing and cleaning genre, it's really about relaxing and chilling out whilst admiring your favourite cars in the game, although a free Track Day DLC pack was released for the PC version in December, so you can drive your collecation around a single circuit. It's not mentioned in the press information for the console versions, but we'd imagine it's probably been included to avoid offering a separate download. What might still be separate is the AMMO NYC DLC pack, which normally costs £4.79 on Steam, and gives you the AMMO detailing studio, lets you film your own YouTube videos in the game and work on some exclusive exotic cars including examples from Scuderia Cameron Glickenhaus.
Car Detailing Simulator is currently available for the PC on Steam, and will arrive on the Nintendo eShop for the Switch with a listed price of $15.99. Keep up with all the latest Car Detailing Simulator news, updates and DLC, here.