Foldable sim racing cockpits are a popular option when you're starting out with the hobby, or if you have to share space with other people when you're not driving. And with the Australian brand being a popular choice, the new foldable Next Level Racing GTLite Pro Cockpit joins the existing GTLite and F-GT Lite options.
While the GT Lite comes in at £229, the new GTLite Pro matches the F-GT Lite at £279. And one big selling point is that the company have responded to the recent innovations in sim racing wheels, providing a foldable cockpit which can handle Direct Drive wheelbases up to 13NM. Which means it'll be fine with the entry-level choices from Cammus, Fanatec, and Moza. Along with the pricier Thrustmaster T818 (10Nm), and Logitech Pro (11Nm).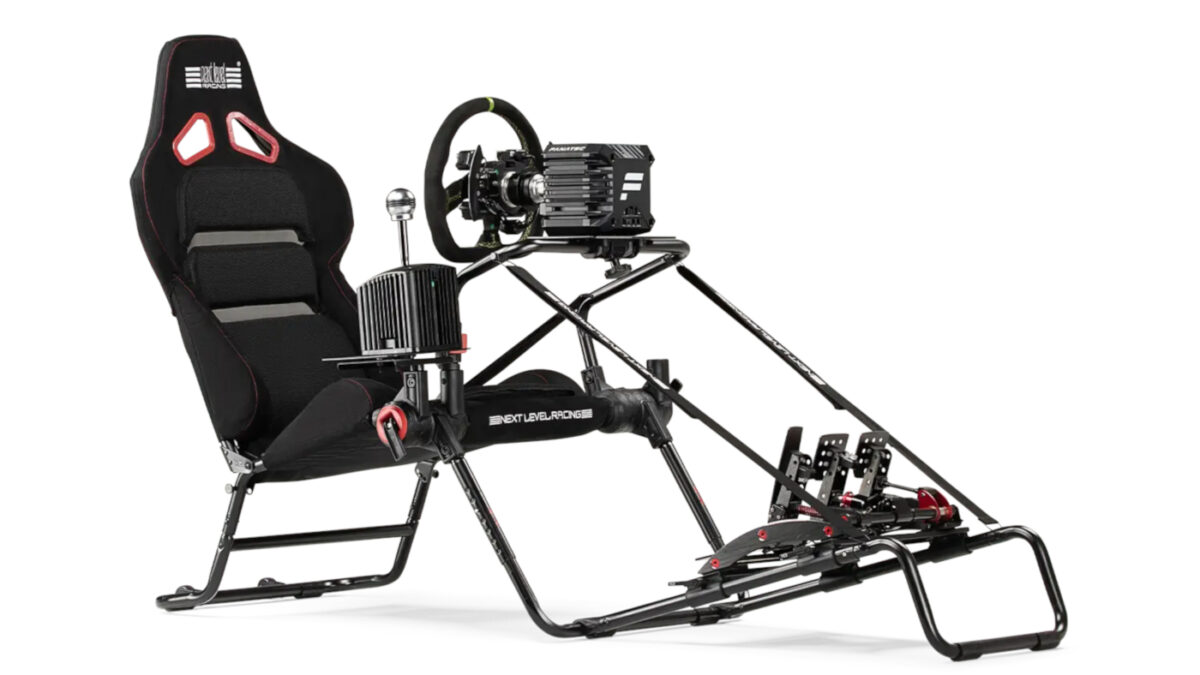 Another new feature for the GTLite Pro is that you can have both a shifter and handbrake mounted, so you don't have to choose one or the other for your sim racing sessions. Like the other foldable cockpits from Next Level Racing, it's fairly quick and easy to pack up and store, and comes with two built-in roller wheels to make it even less hassle.
It's also adjustable without tools in a range of ways, from seating to pedal position, and to fit anyone from kids to adults up to 6ft 9 inches and 150kg. Given their previous experience, the seat gets some extra padding to provide more lumbar, shoulder and thigh support, and there's a new reclining hinge to adjust the backrest angle. So it should be more comfortable over longer sim racing sessions.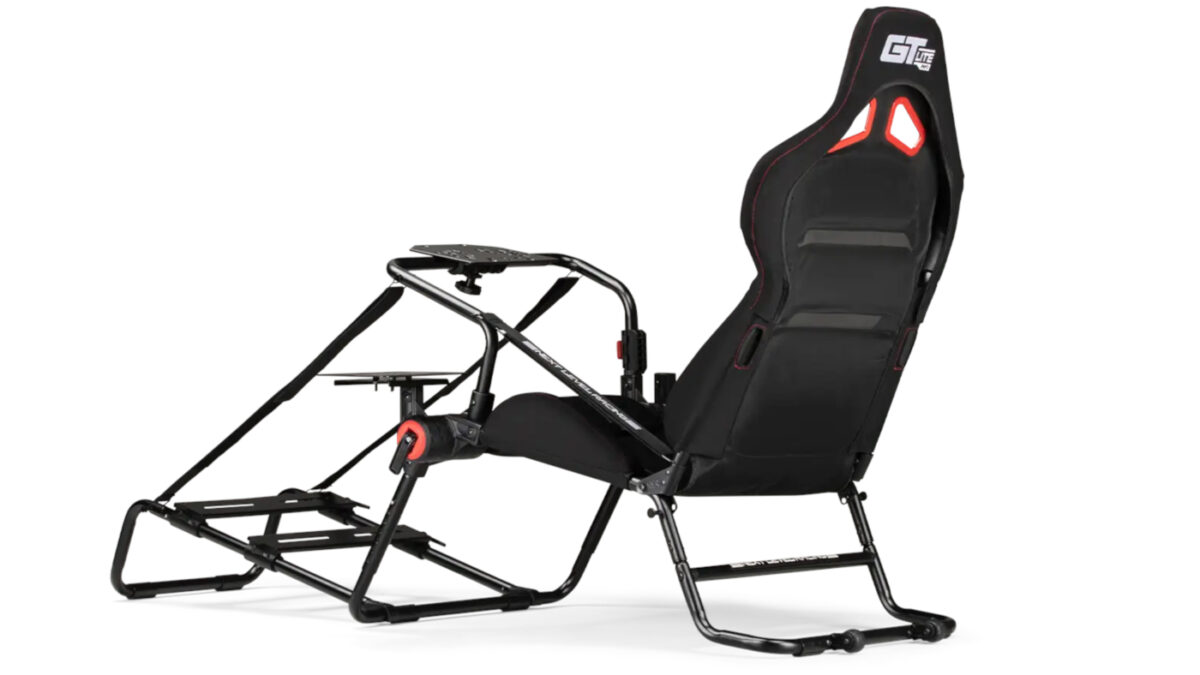 Another improvement over previous models comes from the updated wheel plate with an updated pattern of holes to fit newer wheelbases, a sturdier assembly and two strengthening straps. And along with the handbrake plate, the pedal support is also wider, with a better hinge design, along with quick release ratchet cams.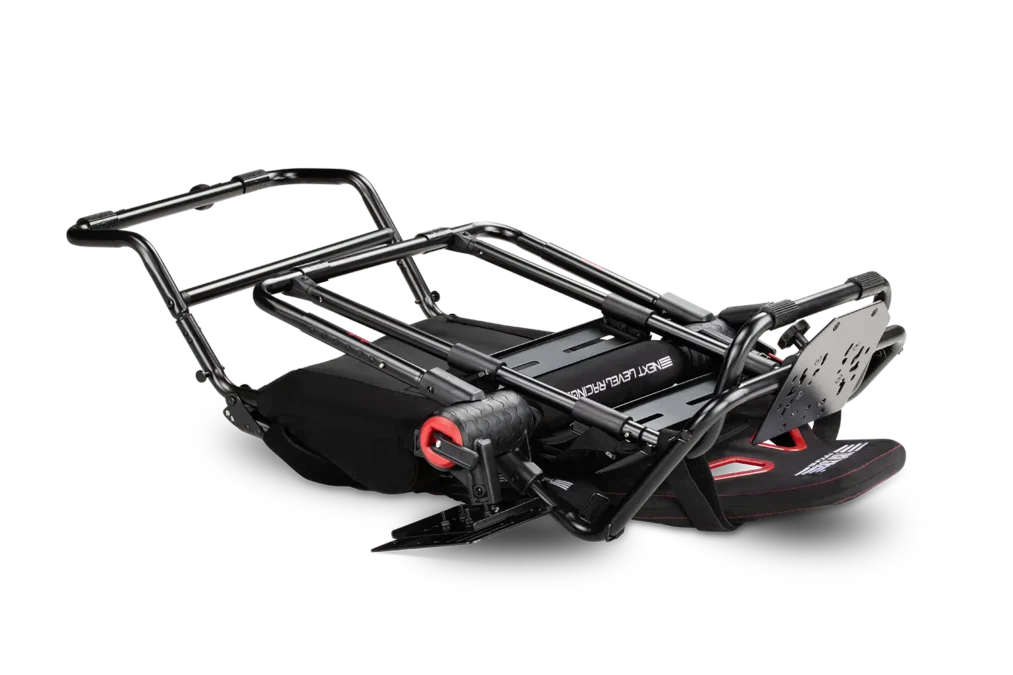 The Next Level Racing GTLite Pro Cockpit isn't particularly revolutionary. But given how popular entry-level direct drive wheelbases have already become, and the fact that they're likely to be the starting point for sim racing going forwards, it's a timely upgrade to ensure there's an affordable foldable sim rig set-up which accomodates all of the main DD products available. And while it's not going to be quite as stable as a non-portable set-up, or possible some much more expensive options, it's still a better choice than desk mounting.
You can buy the Next Level Racing GTLite Pro Cockpit for £279. Next Level Racing products are available via a range of retailers, including Currys. And you can find coverage of sim racing rigs and seats for every budget, here. Along with other products from Next Level Racing.