You can explore 10 new cities, view unique landmarks and deliver to new businesses with the new Oklahoma DLC released for American Truck Simulator. You can also get a free gift, along with earning rewards in a Cruising Oklahoma event running until October 1st, 2023.
The DLC is priced at £9.99, or can also be bought as part of the new Great Plains Calling! bundle, which also includes Montana, New Mexico, Wyoming, Colorado, and Texas for discount. Especially with previous American Truck Simulator expansions reduced at the moment, until August 10th, 2023.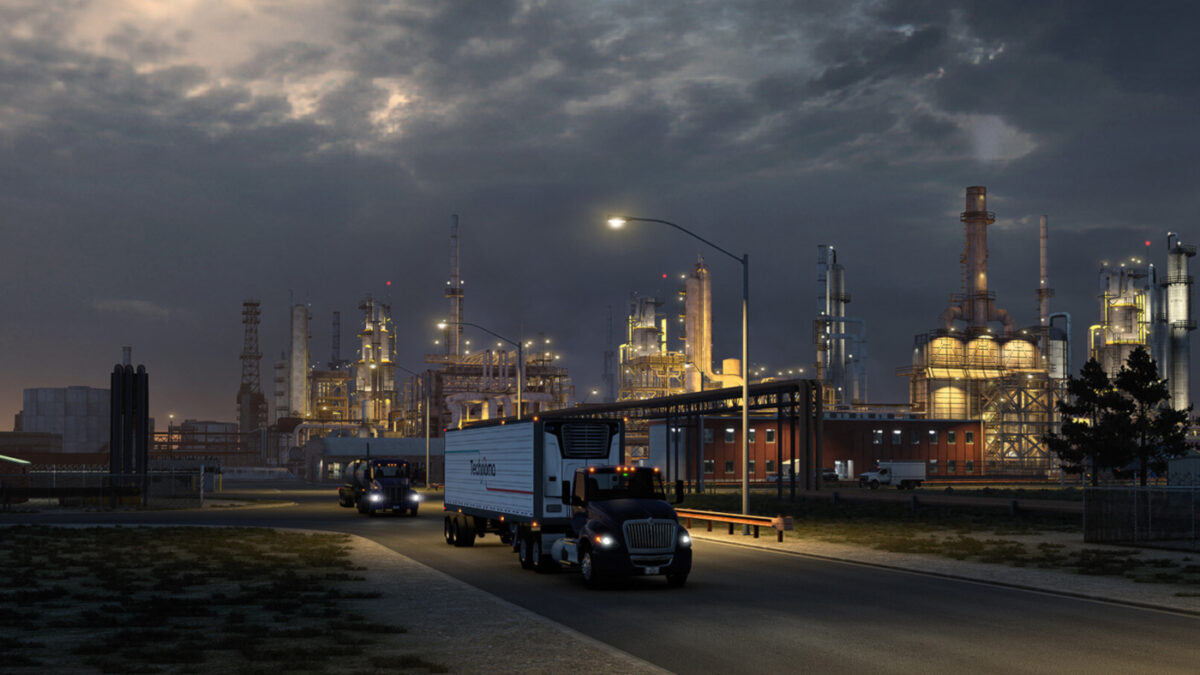 Reasons to invest in the new map expansion include 10 explorable cities including Tulsa and Oklahoma City. And if you travel to, or from, the latter location with an External Contract or Market job, you'll earn a Honey Bee Plush cabin accessory, representing the official insect of the state.
Along with scenic towns, unique landmarks including the Skydance Bridge, University of Tulsa and the Route 66 Museum, you'll also be able to visit Gloss Mountain and Beavers Bend State Parks. But for truck drivers, it's probably more notable that you'll be supplying businesses including the bus factory, tyre factory and river port, while fuelling up in 30 unique truck stops.
And you can also earn a World of Trucks achievement and Wild Stampede paint design by delivering cargo to or from 10 Oklahoma cities, as long as each job requires driving at least 100 miles or more. Those journeys will also contribute to a community goal of 111,000,000 miles, which earns everyone a Black Swallowtail ornament, awarded if you've also met your personal goal.
It follows the recent release of American Truck Simulator update 1.48 which added new content for the existing Texas DLC, and some other improvements to the user interace and electronic stability controls (ABS and tractionc ontrol systems).
You can find the American Truck Simulator Oklahoma DLC on Steam, here, along with the Great Plains Calling! bundle, here.
Keep up with the all of latest news and content for the game with our American Truck Simulator coverage, or browse the trucks officially available with our American Truck Simulator Truck List.