If you're looking to fill some gaps in your racing game collection, then you might be able to save some money as the Humble Bundle Ultimate Sim Racing Bundle returns for a victory lap.
You can choose to pay what you want, as long as it's a minimum of £10.03 or more. And in return, you get the following seven racing sims and games, with a stated value of £267.35:
Assetto Corsa Ultimate Edition
Assetto Corsa Competizione
Automobilista
Automobilista 2
Drift21
NASCAR Heat 5 Ultimate Edition
rFactor 2
That's pretty good value, considering even 2014's Assetto Corsa is currently listed on Steam for £15.49, before you add all of the DLC included in the Ultimate Edition. And you'll need that extra content to make use of the huge range of free mods available for the Kunos title.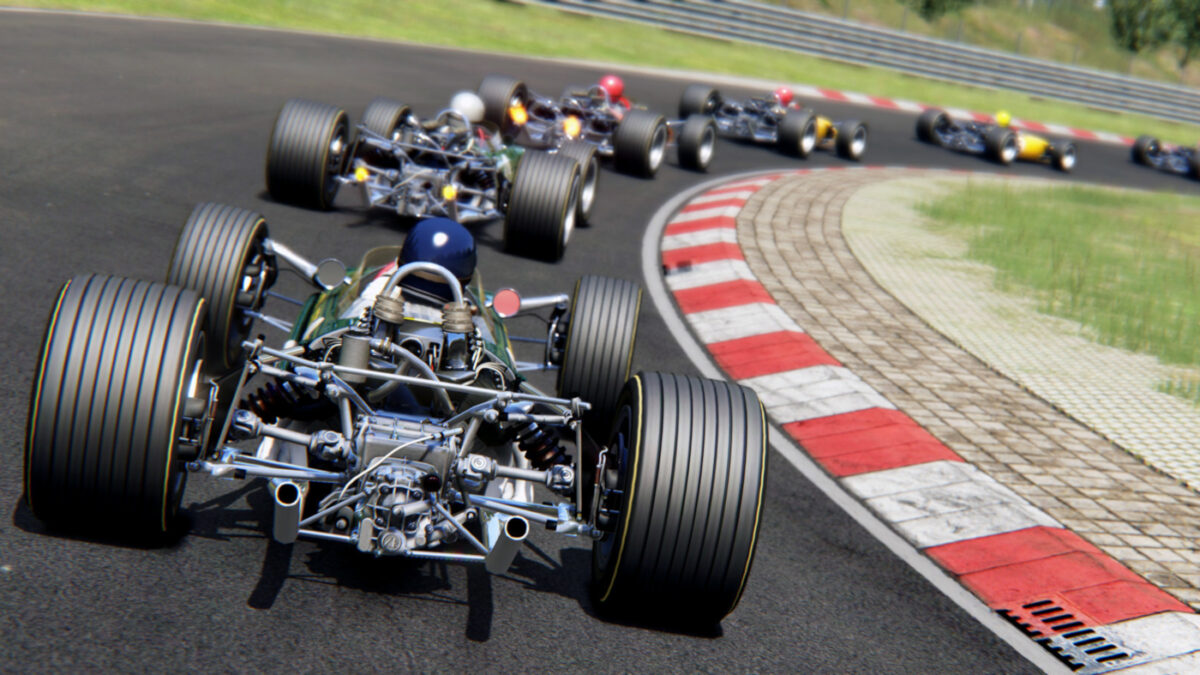 Most sim racers will also be familiar with the other titles included, especially Assetto Corsa Competizione, Automobilista 2 and rFactor 2. Drift21 is a fun drifting title to mess around with, and 2020's Nascar title lets you jump into oval racing with a game and DLC which would cost you £25.49 even as a discounted bundle, or £79.64 if bought individually.
And along with choosing what you pay, you're also able to choose which charity you want to support with your purchase. Options range from the American Red Cross and charity: water, to Child's Play, GamesAid and the Wikimedia Foundation. So you can pick the cause you prefer.
The offer ends on August 17th, and 12,078 bundles have already been purchased. It's for PC sim racers only, as you'll need to redeem your purchases via Steam codes (so you'll also need a Steam account), and if you can always donate duplicates to friends and family.
Check out the Humble Bundle Ultimate Racing Sim Bundle Victory Lap, here.