Last updated on September 15th, 2023 at 06:00 pm
Expect a very different approach to the American racing series, when NASCAR Arcade Rush launches on September 15th, 2023.
Coming from publishers GameMill, it re-imagines real circuits by adding twists, jumps and nitro-boosts to the likes of Talladega, Martinsville and Daytona. You'll be able to pick cars from 75 years of stock car racing, and then customise them, along with your driver, before taking on the arcade challenge. It's developed by Team6 Game Studios, who previously worked on NHRA: Championship Drag Racing,various Street Outlaws titles, Monster Jam: Crush It!, and the 2017 Road Rash-inspired Road Rage, along with three sequels to FlatOut.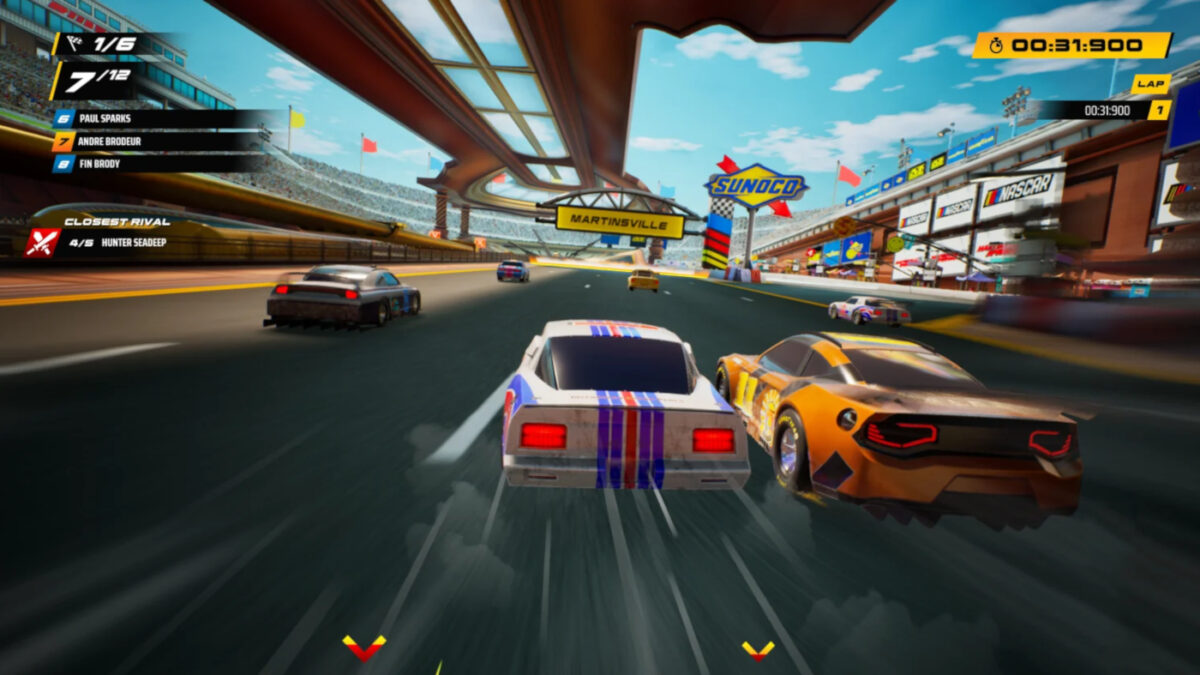 Racing modes available include a NASCAR Cup career series, quick races or time attack, with local split-screen multiplayer on the PlayStation and Xbox versions, or in 12-player races online.
In addition to the standard edition at $49.99, there's also a NASCAR Project-X Bundle, which includes a hovercraft car model, paint schemes, drivers suit and helmet, and a vehicle FX package alongside the base game for $59.99.
The idea of a fun arcade take on NASCAR is promising, but there are reasons to be cautious with the poor response to the NHSA Championship Drag Racing title, FlatOut3 currently ranked as the third worst game on Steam, and poor review scores for various previous racing games on Metacritic (particularly Road rage in 2017 and Taxi Chaos in 2021).
But on a more hopeful note, GameMill did publish Cruis'n Blast in 2021 from developers Raw Thrills, which did provide a good arcade racing experience for Switch owners. So maybe NASCAR Arcade Rush has picked up some positive influences from that title.
In any case, we'll find out soon enough, with NASCAR Arcade Rush launching on September 15th, 2023 for the PC, Nintendo Switch, PlayStation 4 and 5, Xbox One and Xbox Series X|S. And you'll be able to keep up with all the latest NASCAR Arcade Rush news, updates and DLC, here.
Update Sep 15th, 2023:
NASCAR Arcade Rush is now available for the PC via Steam, the Xbox One and Xbox Series X|S via the Microsoft Store, the PS4 and PS5 via the PlayStation store, and the Nintendo Switch via the Nintendo eShop. There's also a physical edition available for the PlayStation 5 via Amazon.