If you fancy trying your hand at the haulage industry on a mobile device, Truck Simulator PRO USA arrives on iOS and Android stores as a free download from developers Mageeks.
Interestingly it follows a European version, and two Truck Simulator Pro titles which were all released as paid mobile games. As you might imagine, you need to start your career as a trucker, and then expand your fleet by hiring other drivers to build up a haulage business. And being based in America, you'll be using iconic trucks, along with suitable landscapes and cities.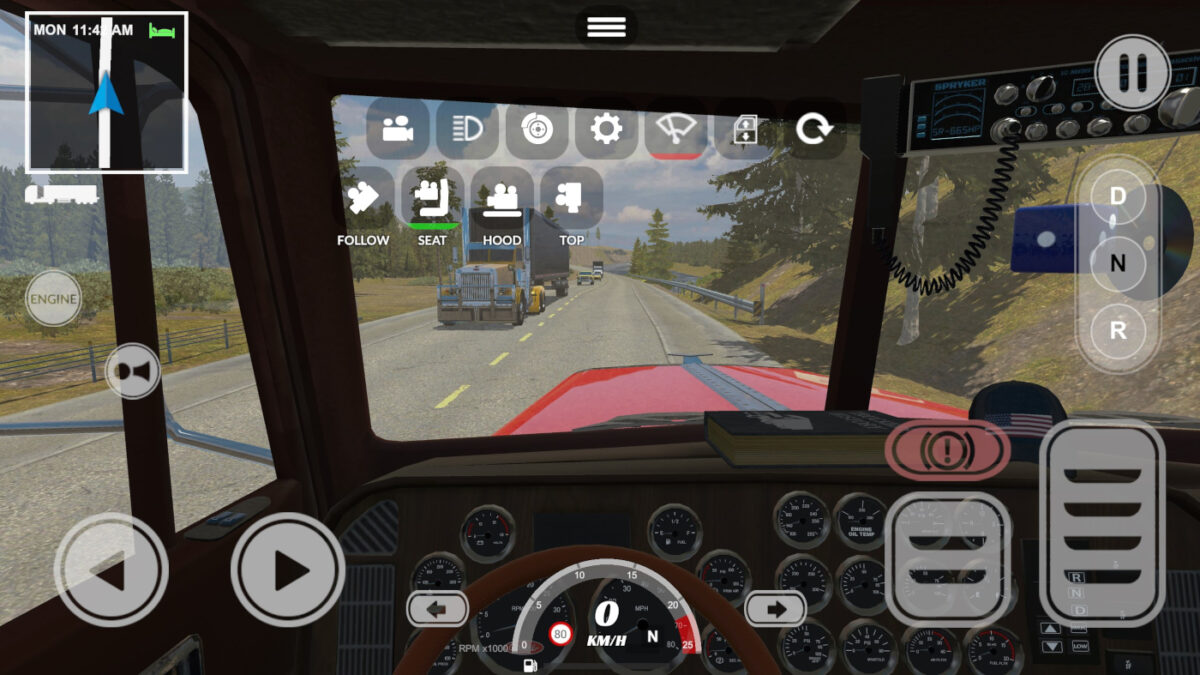 Truck Simulator Pro USA includes realistic weather conditions, along with a full day and night cycle as you take on a range of missions and challenges. And as you unlock new rewards and contacts, you're able to upgrade and customise your rig.
There's also a fatigue system if you've been driving for hours, along with a need to refuel. All of which means inevitable comparisons to American Truck Simulator and ETS 2 from SCS Software, but it's also difficult to imagine how you'd create a truck sim that's radically different in concept and still simulates a somwhat realistic experience.
Early player reviews are somewhat mixed due to some bugs in the new release, and also the challenge of fitting everything into a UI which works on smaller screens. Hopefully some fixes will arrive shortly for device optimisation, and other issues which have cropped up for the first players, with the game already onto version 1.03.
But if you're looking for a portable truck simulation that you can try out for free, then it's probably worth checking out to see if it's something you enjoy.
Pro Truck Simulator USA is available for iOS devices via the App Store, here. Or for Android devices via the Google Play Store.