For a limited time you can share the joy of winning the 2023 24 Hours of Le Mans, as F1 23 adds the Ferrari Le Mans celebration livery which is being used by the team at Monza for the Italian Grand Prix.
Ferrari took their first victory in the endurance event since 1965 when the 499SP of James Calado, Antonion Giovinazzi and Alessandro Pier Giudi took the chequered flag back in June. So the Ferrari Formula 1 team is running a livery with Giallo Modena yellow accents on the nose and engine covers, and Charles Leclerc and Carlos Sainz will also sport matching helmets and race suits. And their race numbers have also changed to yellow.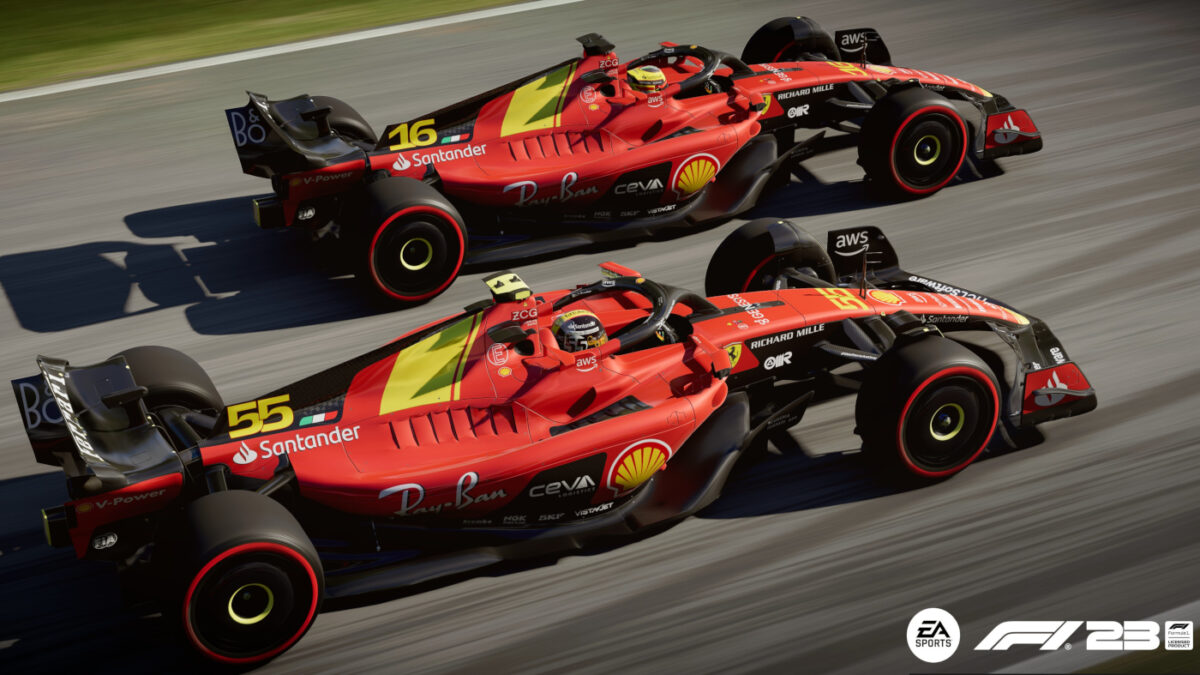 It's not the most radical redesign of an F1 livery. But it's always nice to replicate special real world changes in games, and to have them available while the real drivers and cars are competing.
You can access the special livery simply by entering a time trial of grand prix event. There's no indication of how long the Le Mans celebration livery will be available on the Ferrari SF-23 F1 car, so take any screenshots while you can.
The limited time Ferrari livery follows the recent release of F1 23 Update V1.10, which brought back Daniel Ricciardo to reflect him replacing Nyck De Vries at AlphaTauri.
You can find F1 23 for the PC via Steam and the Epic Games Store, for the PS4 and PS5 via the PlayStation Store, or the Xbox One and Xbox Series X via the Microsoft Store. Physical editions of F1 23 can be found at retailers including Game and Amazon.
And keep up with the latest F1 23 news, updates, DLC and more, here. Or check out the F1 23 track list, including some not on the current season calendar.