It seems that Original Fire Games are moving at a rapid pace on their new self-published title, with a free Karting Superstars demo now available on Steam.
It features a similar graphical approach to their first game, Circuit Superstars, but using a chase camera rather than the top-down perspective. Which gives a different feeling to driving around the new Centrifuge circuit.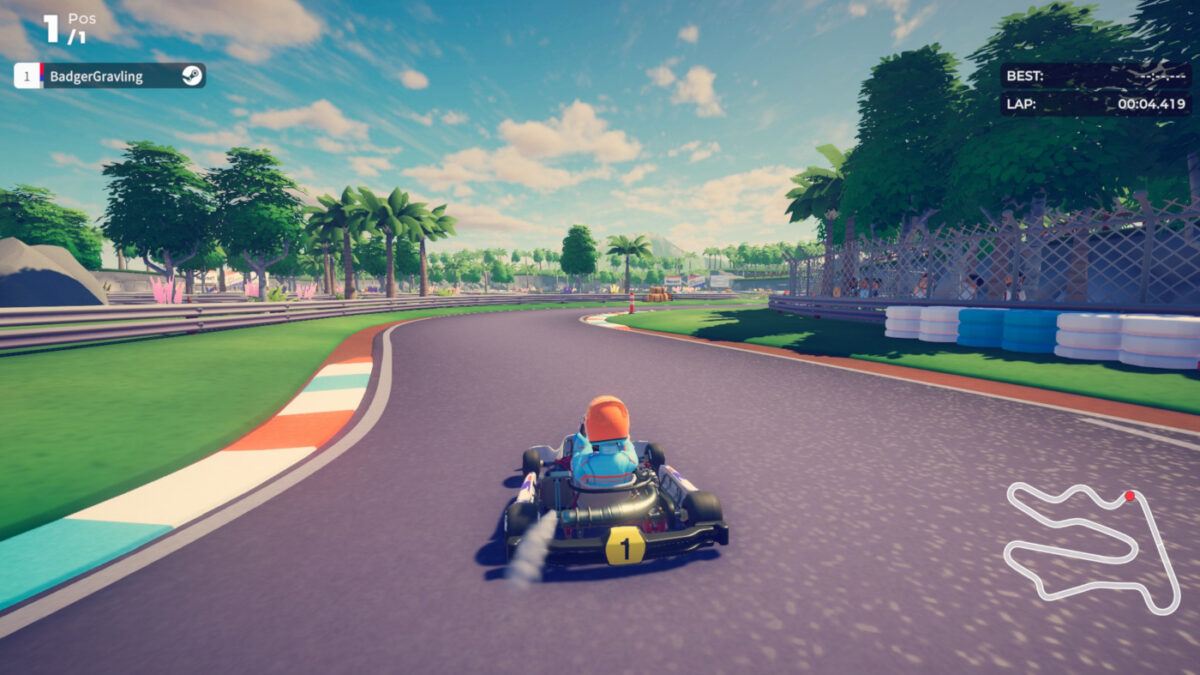 It's very much a work-in-progress demo, but it already looks good graphically. You're able to customise the colours and designs of your kart, driver and crash helmet, and then take part in a time trial on one of four layouts of the Centrifuge circuit (Full, Club, Full Reverse and Club Reverse). But how much do you expected in a small install under 700MB?
And the handling of the kart is already good fun, allowing you to get going quickly, but taking a bit longer to master. The competition on the global leaderboards for each layout is already getting pretty tough, and with a planned release in Q3 2023 meaning later in September, there's not long to practice before the game launches.
Features already revealed for Karting Superstars include dynamic AI-powered drivers, 12 player online multiplayer, and replays. What it won't include is a career mode or a choice of karts and upgrades. And sadly split-screen multiplayer has also been ruled out, which is a shame as it feels perfect for some local two-player racing.
Obviously as a work-in-progress, the UI does include some details which aren't included in the demo, such as replay options. But it's perfectly functional to get driving and see what you think about the look and feel of the new title, which is what you really need from a demo version.
You can download the free Karting Superstars demo now on Steam, as well as wishlisting the game. And keep up with all the latest Karting Supertstars news, updates and more, here.