Better known for their wide range of PC parts and gaming peripherals, there's a new rig option with the Cooler Master Dyn X sim racing cockpit revealed by the Taiwan company
Having debuted at various events during the Summer, including at the 24 Hours of Spa, more details are now available as the cockpit gets closer to going on sale. And the big selling point is probably the fact you can switch between 14 different driving positions with a single adjustment, allowing you to quickly move between Formula seating, a GT set-up or something suitable for truck simulators. And presumably it'll also be an advantage if you share your rig with someone else.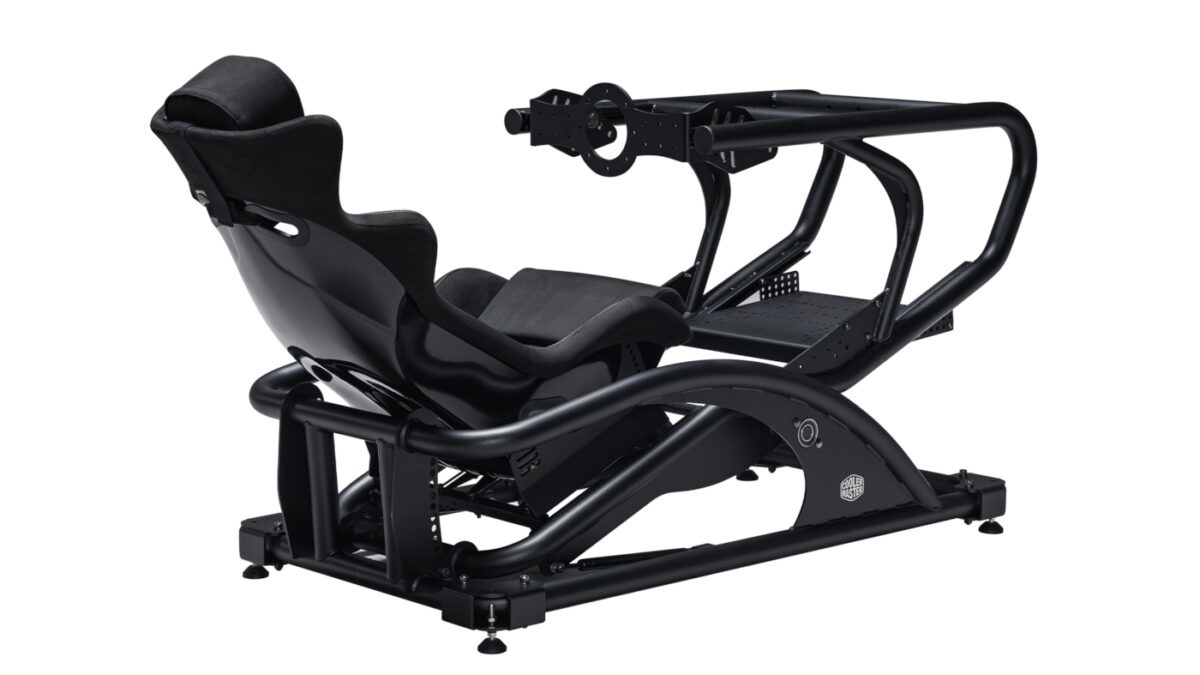 It's described as a pro-level simulator cockpit, developed with professional drivers, and features a tubular steel frame for strength and rigidity. But it also makes it look a little more stylish than square aluminium, especially if you're racing in a living room or another shared space. Cooler Master also claim it's easy to assemble, and future proof with a modular design.
It also comes with pre-drilled mounting holes for a range of options including monitor mounts, shifters and more. And it's ready to fit a Buttkicker or Motion Actuator System, if those also factor into your sim racing rig.
Assembled, you're looking at a size of 1707mm x 756mm x 1044mm in the most upright position, or 1591mm x 756mm x 998mm in the lowest option. The steering wheel mount has 300mm of movement forward and back with a total of six different mouning positions. And you can also adjust the aluminium pedal tray up, down, forwards and back, along with the sliding, lifting and tilting options for the Dyn X Racing Seat, which comes with interchangeable cushion covers in black, red or blue.
The price and release date hasn't been confirmed by Cooler Master yet, but it's expected to go on sale in the next month or so. One European site has listed both the Dyn X cockpit and seat for sale, which work out to roughly £1,600 for the cockpit and £572 for the seat, but obviously we don't know if that's the real cost yet. But as a ballpark, it definitely puts the Dyn X at the pro level of investment.
The Dyn X seat is fibreglass reinforced plastic (FRP), with a premium synthetic suede cover, and comes with five harness slots, along with the detachable and adjustable headrest.
Given that it's an attractive sim racing cockpit from a recognised brand (at least in the general PC and gaming market), the main question will be what price you're willing to pay for the looks and adjustability over some of the other options available to buy from sim racing companies or as DIY builds.
If you're looking for a new set-up, take a look at all our coverage of sim racing rigs and seats to suit every budget, here.