If you fancy taking virtual motorsport a little less seriously then there's a new option for you with NASCAR Arcade Rush released for PC and consoles from today, Friday September 15, 2023. The game uses real NASCAR tracks and then re-imagines them with jumps, twists and nitro boosts for arcade racing action. It's developed by Team 6 Game Studios, who previously worked on NHRA: Championship Drag Racing among other titles which haven't been particularly well-received in the past. But perhaps NASCAR Arcade Rush will be different?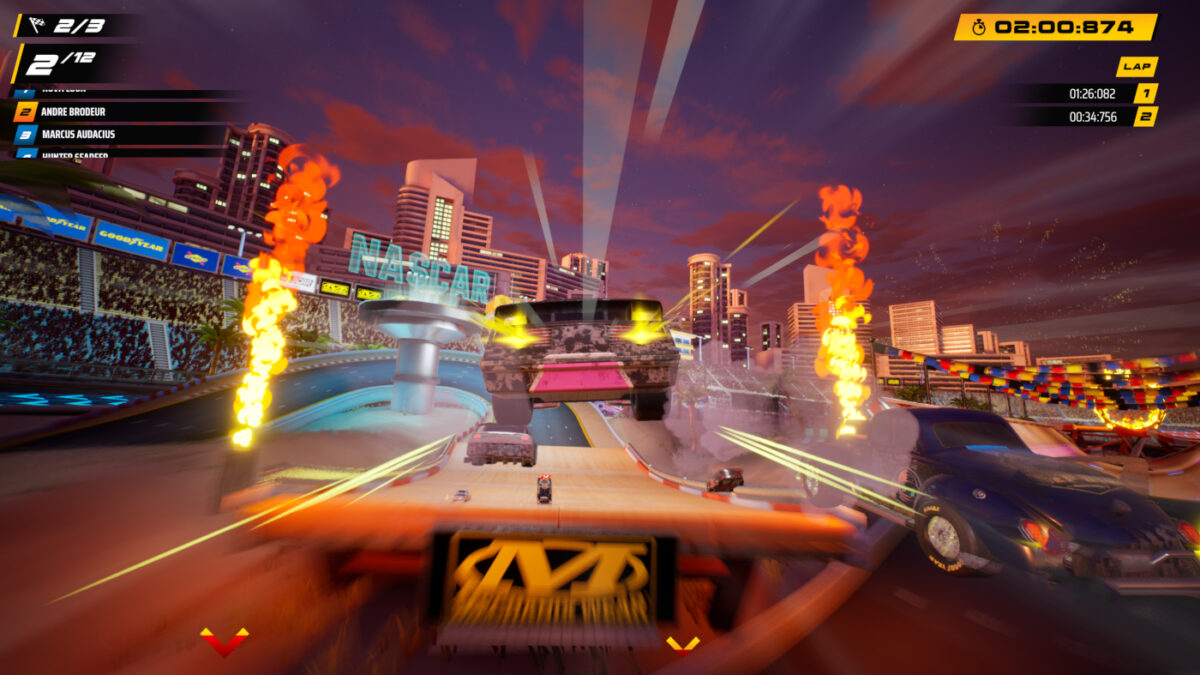 Along with locations including Daytona, Tallaedga, Darlington, Martinsville and Homestead-Miami, the license also lets you pick cars from 75 years of stock car racing. Before customising them with new paintschemes and parts, along with your driver.
The racing modes include the NASCAR Cup Series, quick races and time attacks. Local multiplayer is available on the PC, PlayStation and Xbox versions (not the Switch), but everyone gets the 12-player online multiplayer.
NASCAR Arcade Rush costs £39.99, or there's a Project-X Bundle version for £49.99 with a hovercraft car, and Project X liveries, wheels spoilers and more.
NASCAR Arcade Rush is available for the PC via Steam, the Xbox One and Xbox Series X|S via the Microsoft Store, the PS4 and PS5 via the PlayStation store, and the Nintendo Switch via the Nintendo eShop. There's also a physical edition available for the PlayStation 5 via Amazon.
Keep up with all the latest NASCAR Arcade Rush news, updates and DLC, here.