Last updated on July 8th, 2021 at 04:40 pm
Test Drive Unlimited 2 will arrive in Fall 2010 for the Xbox 360, Playstation 3 and PC, according to an official announcement from publishers Atari.
The sequel to the original Test Drive Unlimited arrives four years after the first release in September 2006, again developed by Eden Games and attempting to define Massively Open Online Racing (M.O.O.R).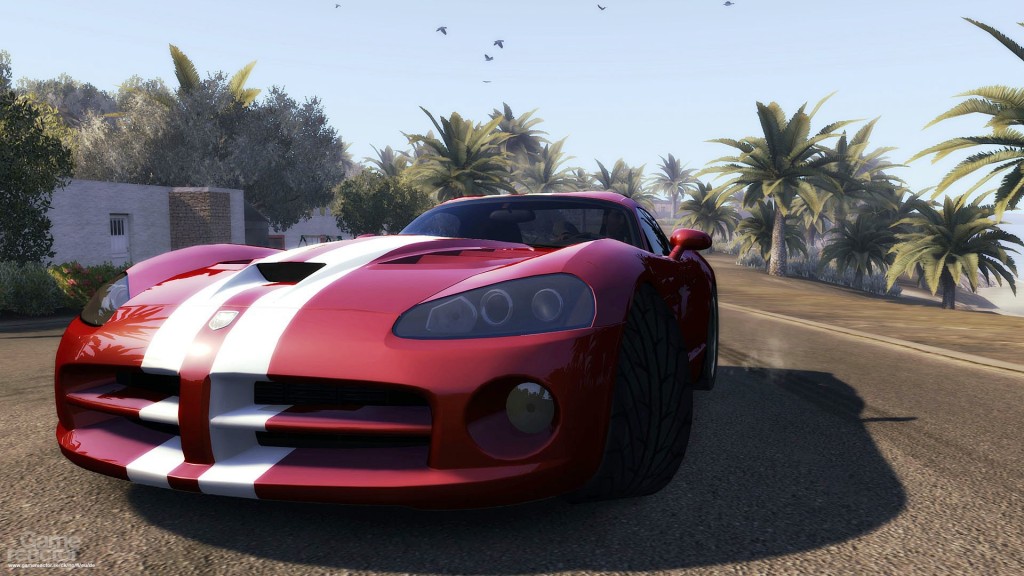 Over 1 million players created accounts for the first game, and will be familiar with the blend between single and multi-player games which took place in Hawaii in Test Drive Unlimited.
This time the action takes place in Ibiza, with dynamic weather, day and night cycles, vehicle damage and interestingly an odd sounding co-op game in which one player drives while the other reads the map. Weather will affect the handling of cars, but damage will be purely cosmetic.
Story mode will allow racers to level up and unlock new vehicles, including SUVs. Meanwhile some of the cars will be exclusive club cars, which can only be driven by one player at a time – these are likely to include the McLaren MP4-12C and Gumpert Apollo.
And for the car junkie, even more details have been included, such as headlight modes, and working convertible roofs, expanding on one of the few games to offer a compelling reason for sticking with in-car views. And you can customise the outside with a vinyl-editor.
Online multiplayer allows 8 players to join in a session during free roaming, and in shops and clubs up to 32 characters can be present.
Whilst not a full racing simulation, the original Test Drive Unlimited offered something new and interesting in the car genre – being able to just pick up random races as you explore was a novel feature, and just driving around admiring the cars and scenery was a new experience for a lot of people. We can only hope it continues to provide a more chilled alternative to the world of Gran Tourismo, Forza and Race Pro, whilst also evolving the handling and community aspects of the game.