Last updated on July 27th, 2020 at 05:50 pm
The second downloadable car pack for Forza Motorsport 4 is now available, with the IGN Car Pack featuring 10 new vehicles to purchase in-game and get racing. If you've already invested in a Season Pass, the pack is included in your six month subscription, but if not, it costs 560 Microsoft Points.
The cars themselves are a reasonable mixture to appeal to every type of racer and car fan, and there are a few which we think could be made pretty competitive in their respective classes.It leans more towards the classic fan, with a mix of European and American classics, and we're always happy to relive legendary cars.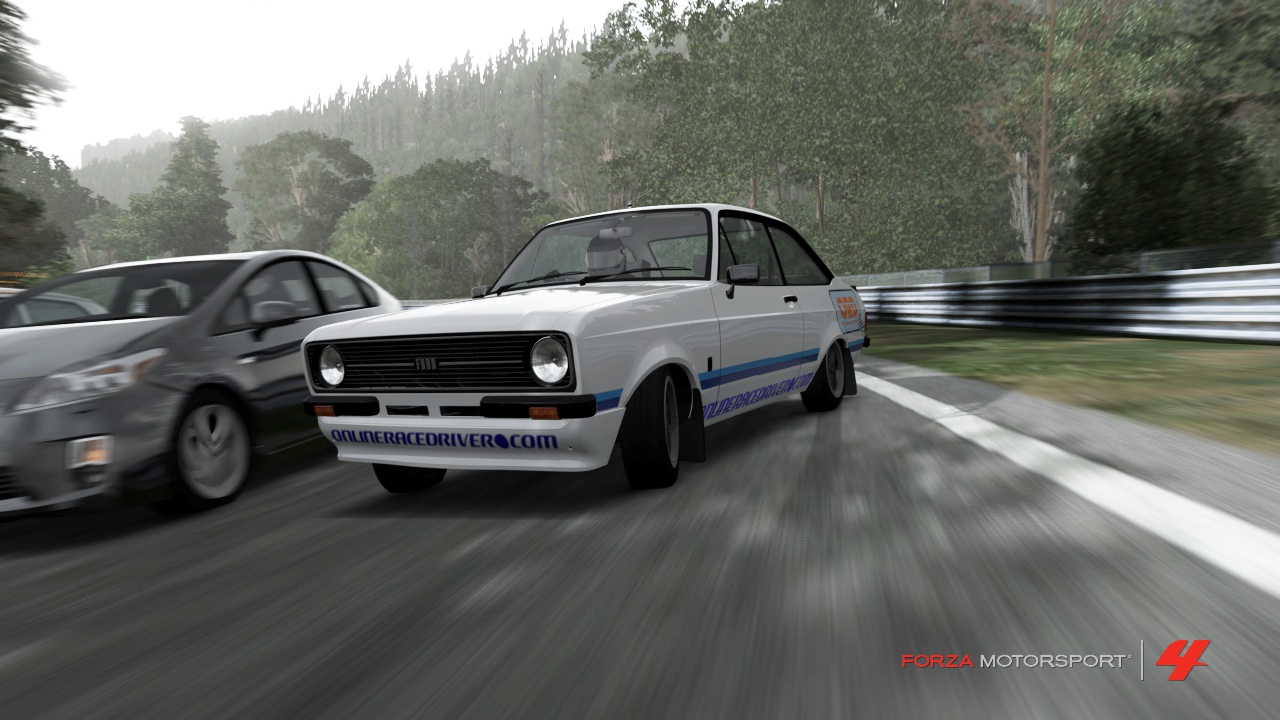 Forza Motorsport 4 IGN Car Pack List:
The cars including in the IGN Car Pack are:
2011 Suzuki #1 Monster Sport SX4
Perfect for hillclimbs and Fujimi Kaido in particular, the Suzuki packs a whopping 897 horsepower from a 3.1 litre twin-turbocharged V6.
2011 Mazda RX-8 R3
The last production model for the RX-8 gives you a 1.3 litre, 232 horsepower engine with 0-60 around seven seconds before you start tuning and tweaking your car. Plus the sound of the unique Mazda Wankel rotary engine.
2011 Ford F-150 SVT Raptor
The oddest choice for the car pack is the massive and intimidating Ford pick-up. Having said that, the Top Gear Test Track is strangely suited to 4×4 and pickup racing, and we can imagine some battles between Ford and Dodge fans becoming quite entertaining.
1967 Chevrolet Chevelle SS-396
Now we're talking. One of the big selling points of this special edition Chevelle is the four-speed gearbox as many of the 3 speed muscle cars end up bouncing off the rev limiter without a Sport or Race Transmission being added, and therefore end up pretty limited in terms of tuning and other upgrade. But the four speed should help make the most of the 375 horsepower V8 and make it a popular choice in a number of classic series and tournaments which are currently running.
1977 Ford Escort RS1800
It's great to see another muscle car balanced by a classic 'car of the people' for European drivers. OK, so there are other Escort models which enthusiasts might have preferred, and we'd still like to see a Mk1 appear (alongside a real Mini Cooper for recreating classic racing in all it's glory). But the RS1800 is still a legendary rally car with a Cosworth 1.8 litre BDA motor, and you can still see cars of this era competing in classic and national rallying.
1981 Volkswagen Scirocco S
The Scirocco is another car which will please European fans, with the first generation Sciroco using the Golf/Jetta platform as a base.
1986 Alfa Romeo Spider Quadrifoglio Verde
Top Gear have famously always said that you need to own an Alfa Romeo to call yourself a real car enthusiast, and given the rarity of classic Alfas, this is your best chance of experiencing this particular model, with a 115hp, 2.0 litre engine.
1988 Pontiac Fiero GT
The last and probably best Fiero. The GT model began in 1985, with upgraded suspension tuning, wider tires, and importantly a V6 engine for more horsepower, and in 1986 the final, sleeker styling was introduced. Add the 1988 changes which capitalised on a mid-engine layout with new suspension and parts of the space frame, better brakes and some improvements to the engine, and you've got the final Fiero GT.
2010 Maserati GranTurismo MC GT4
If you were disapointed that there weren't more pure race cars in the updates so far, the MC GT4 should cheer you up. It's got 433hp, and having been built for the 2010 European FIA GT4 class, it also has the handling to match. The 4.7 litre V8 doesn't have much weight to haul with the carbon-fibre bodywork, and there's also a high-flow exhaust. All-in-all the Maserati weighs less than 1400kg, and in the real world would have cost 135,000 Euros plus tax, so you're saving a fair bit by trying it in Forza!
1957 Maserati 300 S
We could debate the other car choices all day, but the Maserati is not only too gorgeous to leave out, and rare (Only 28 were produced), but being raced by the likes of Fangio, Shelby and Moss seal the deal. Along with a 3.0 litre, 245bhp engine, a trellis structure with an aluminium body on top. After being introduced in 1955 it had benefitted from a number of improvements mechanically and aerodynamically, and claimed wins in 1956, with Maserati finishing second to the Ferrari team. And it was the last of the great Maserati sports car racers of the era, as the follow-up 450S was made obselete by changes to the rules to limit displacement to three litres, which caused the manufacturer to withdraw from racing.