With a Steam early access release on March 17th, 2021 and an outline of the first 12 months of content, check out the full TrackDayR bikes list below to see what you can ride in the motorcycle sim from Mad Cow.
The Italian developers have focused on including a range of officially licensed smaller capacity pitbikes, scooters and minibikes alongside larger fictional creations. Which will suit the initial selection of karting tracks, and should provide for some interesting racing.
So you can ride a YCF pitbike or an Ohvale mini bike, along with a supersport 675R, and a range of Polini scooters. Plus you can also sample the larger, more traditional sports bikes with the 1000PRO and 1200 PRO. And it seems that plenty more interesting bikes will be added in the future, with plans for a 500cc two stroke prototype (which is the definition of a classic 500cc Grand Prix motorcycle).
Currently the game remains largely based around single player riding, but the new online track day mode allows you out onto circuits with other riders. So you can try taking on the bigger bikes with your scooter or pit bike, just to really annoy the other players!
Last Updated: July 22nd, 2021 with Build 1.0.82.14 and the new 300cc superbike.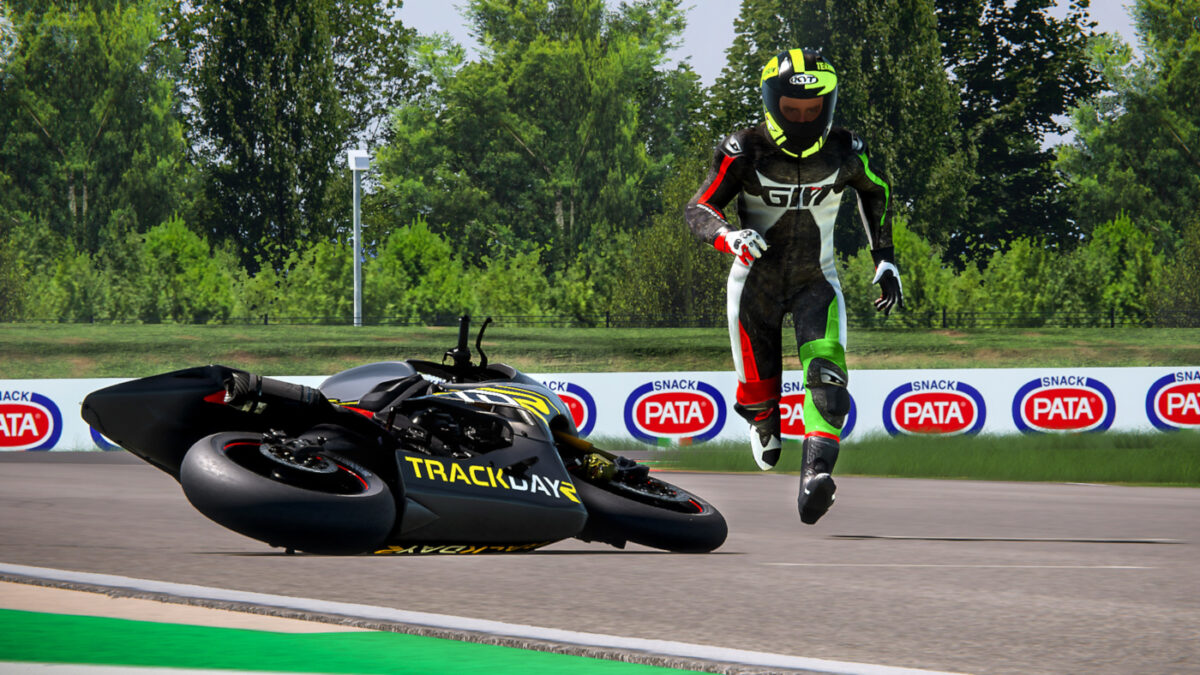 The full TrackDayR Bikes List
Released:
Big Twin Bagger
SSP 300R
SSP 675R
Ohvale 110cc
Ohvale 160cc
Ohvale 190cc
Ohvale 212cc
YCF Pitbike 160cc
YCF Pitbike 190cc
Polini Scooter 70cc
Polini Scooter 94cc
Polini Vespa 135cc Vintage Scooter
1000PRO
1200PRO
Planned content:
SSP 600R
SSP 1000R
SSP 1000RR
Prototype 500cc 2 strokes
Prototype 1000cc 4 strokes
Polini Minibike
TrackDayR is available for the PC through Steam Early Access for £19.99, and you can find it here. And you can keep up with all the latest TrackDayR news, content and updates, here. You can also check out the TrackDayR Circuit List, here.