Last updated on April 16th, 2020 at 12:33 am
It's a busy festive period for iRacing. In addition to releasing a preview of the RUF RT-12 R and announcing the Holden VF Commodore will be added to the game in the future, there has also been plenty of circuit news with Auto Club Speedway released, plus Monza and Imola announced for new additions in the future.
Auto Club Speedway is the 24th NASCAR Sprint Club track to be released in the game, and is available to enjoy now. It's a two-mile oval in Fontana, California, which was formerly know as California Speedway, which opened in 1997. It hosts NASCAR and open wheel events, and also featured in films such as Charlie's Angels, Herbie: Fully Loaded and The Bucket List.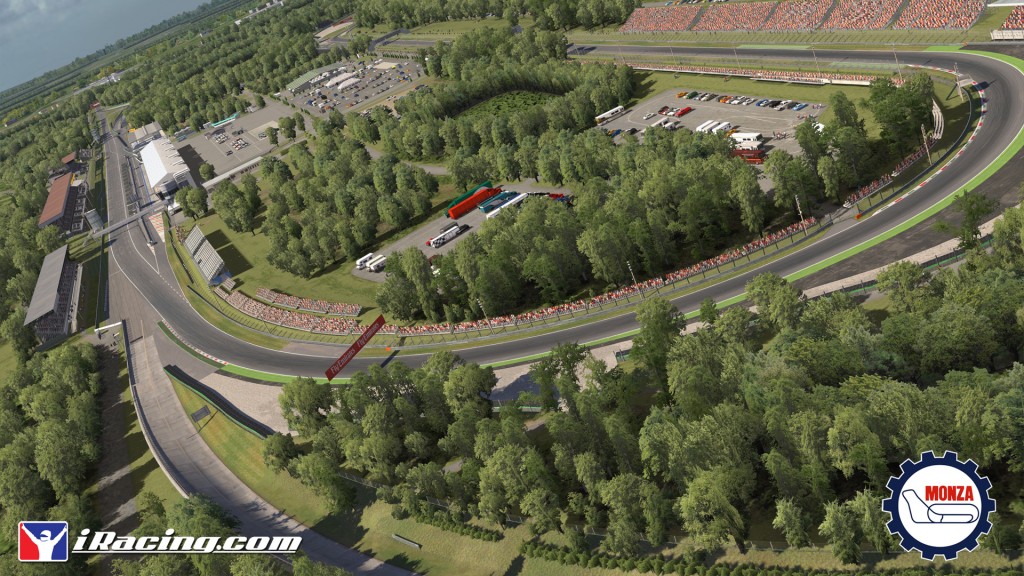 The Autodromo Internazionale Enzo e Dino Ferrari circuit originally opened in 1953, and is one of the few major international circuits to run in an anti-clockwise direction. It's named after Ferrari's late founder Enzo, and his son Dino who died in the 1950s. It's been host to a huge range of events, including the San Marino and Italian Grand Prix. The 3.05 mile layout has seen a range of improvements since 2006. It's also famously the venue of the last race for Ayrton Senna after his crash at the Tamburello corner in 1994.
Meanwhile the Autodromo Nazionale Monza was first built in 1922, and has hosted almost every type of event including the Formula One Italian Grand Prix, touring car, motorcycle racing and more. In addition to the 3.6 mile GP circuit, iRacing will also include the shorter 1.5 mile 'Junior' circuit.
The addition of both Imola and Monza will start with iRacing photographers and laser scan technicians visiting Italy for several days in Spring 2014, before a team of artists and computer software engineers will transform them both into accurate digital versions. Both circuits are expected to join the roster of tracks in Summer 2014. Work is also scheduled for an update to the Silverstone Grand Prix circuit in iRacing to reflect recent changes.