Last updated on May 25th, 2020 at 01:27 am
The NASCAR iRacing Series kicked off on Tuesday night with the virtual Daytona 500 and news that a three year commitment has been made for the NASCAR PEAK Antifreeze Series powered by iRacing.com.
The season mirrors the 2014 Sprint Cup from the opener at the Daytona International Speedway through to the finale at Homestead-Miami Speedway in November, featuring the Gen6 Chevy Impalas and Ford Fusions. The 17-race schedule not only offers a cash and prize fund worth more than $20,000, but also serves as a qualifier for the NASCAR iRacing.com Series World Championship.
"This is exciting news for iRacing and our 50,000 members worldwide," said iRacing Tony Gardner, President of iRacing.com. "Our partnerships with NASCAR and PEAK speak not only to the authenticity of our cars, tracks and races, but also to iRacing's popularity among racers of all stripes around the world. We can't wait for the green flag to wave on the 2014 NASCAR PEAK Antifreeze Series."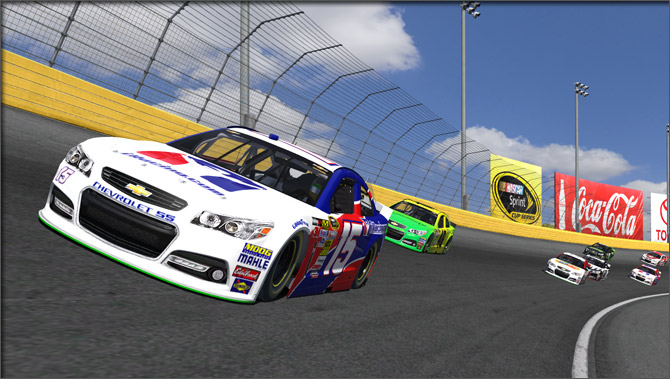 Racers competing include current champion Tyler D Hudson, and 2011-2012 champion Ray Alfalla who is out to try and claim a third title.