Last updated on March 1st, 2021 at 12:41 am
Another week of racing to catch up on as both the Virtual Motorsports Classic and Rivals series visited Braselton, Georgia for competition at the Road Atlanta circuit. Owned by Panoz Motorsports, the 2.54 mile circuit is challenging, particularly when it comes to the initial climb and descent over a steep hill, with some tricky corners to make it even harder…
VM Classics Series 7: Road Atlanta
Due to a calendar conflict, I'm going to miss the final round of the series at Suzuka. So I wanted to end my return to Classic racing on a high note. Fortunately, not only do I like the full Road Atlanta circuit, but the Plymouth seemed pretty manageable around it – the straights definitely weren't a problem.
As an added bonus, MNM Fenboy donated a Plymouth Cuda tune he'd used in a previous series, and combined with some decent practice time, I managed to quality in Lobby 3 which was a decent performance. At the start of the season I was pretty much set for Lobby 4 every race, so I've started moving up in the final few rounds, and was within sniffing distance of Lobby 2, which will be my main target next series.
The race itself went pretty well. I couldn't match the pace of 'some evil dude' in his 1970 Mustang, but managed to have some clean battles with other drivers. The Cuda definitely had a slight power advantage over the '92 Escort of 'DangerDave49', and I also managed to finish ahead of the Lancia Delta of 'RR Chelsea'. 3rd place was a brilliant podium for me, as I'd hoped to challenge 'BDR Nelly' in his Mk2 Golf, but couldn't match his consistency throughout the race – I did at least end with the second fastest time in the lobby, which was a clean 1:31.645, compared to his 1:31.651, so it showed how close the competition is.
I'm glad to finish with some great racing, even if I'm disappointed to miss the final round at Suzuka.
VM Rivals Series 1: Road Atlanta
So for the second time in 4 days, I was back in Georgia – this time in the S Class Audi for the Rivals series. After so much practice for the Classics race and such a good result I was probably a bit overconfident. Combine that with a headache and a bizarre hand strain/injury just before the race and things were not promising.
But somehow I was at the top of the Audi's in the EU standings, mainly due to continued attendance! So that was what I thought was a modest target for the meeting.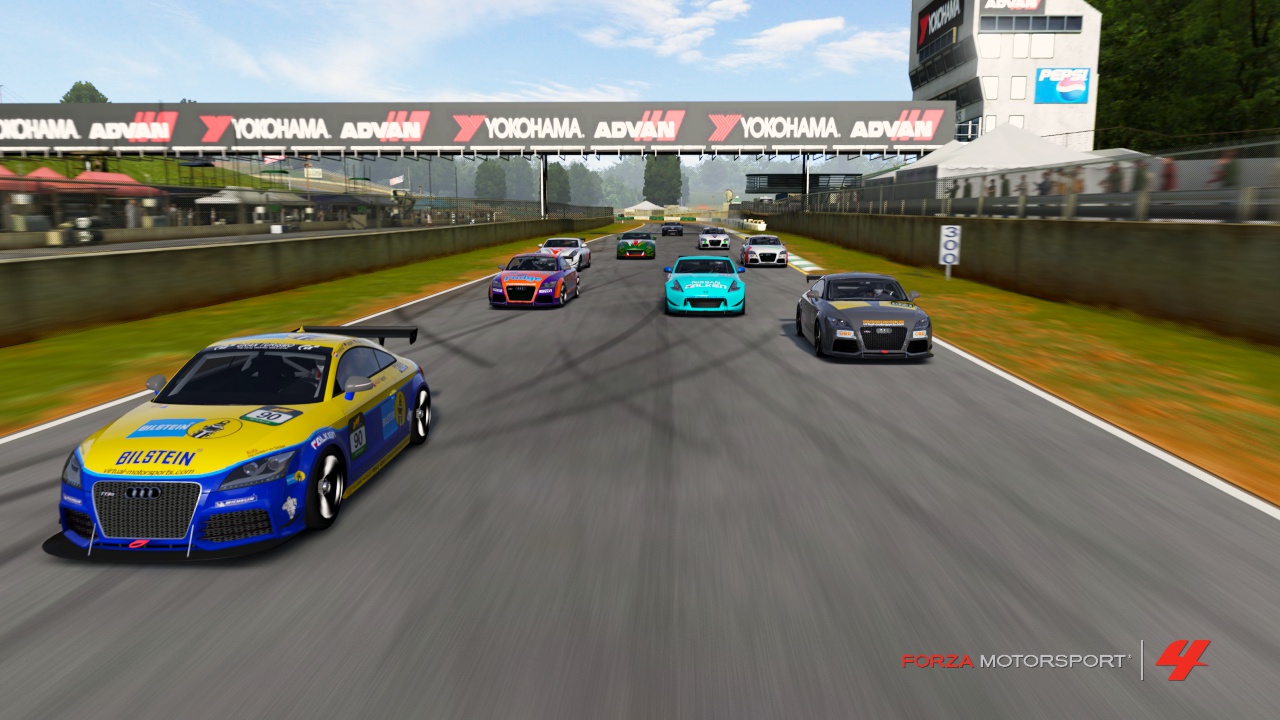 Qualifying started OK, but I soon slipped down the order over the 20 minutes available. In the end I finished last in my session by just 0.070 of a second, which was incredibly frustrating as I knew I could have gone a little faster – and the Audi in stock tune is more than a handful. That means you have to be very careful when getting on the power in a corner, and my driving/tuning abilities had failed to solve the issue.
To make things worse, VM founder and fast racer Chilledheat had returned after a break from Forza – and proceeded to qualify 2 seconds quicker than I could manage. The idea of finishing the season as top Audi looked a little less likely.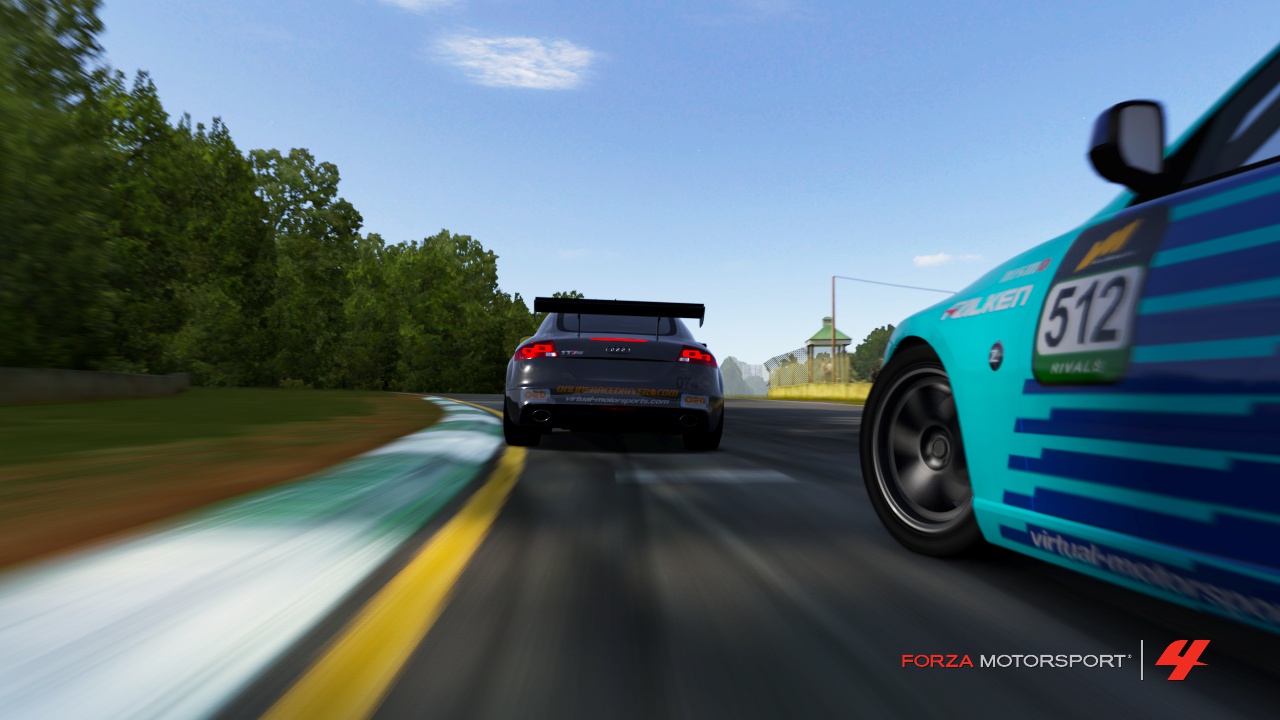 So onto the racing. 9 cars in Lobby 2 all competing on the short Road Atlanta course to start with. And it didn't go well, thanks to the downhill chicane into the long uphill right hander. I think I messed up more often than I managed to get it right. In the end, I finished 8th. Not only was that 2 seconds behind the Audi of 'Jaytwobad', but another newcomer, 'OLR Alonso' managed to go from starting at the back of the grid to finish 2nd in his own Audi.
It was particularly annoying as I'd got caught up attempting to pass a Nissan, got offline, and Alonso was queued up behind me to also make the pass – so in trying to get back into line I ended up backwards…
*sigh*
I did make amends slightly in the second race. With a reverse grid on the full circuit, I was starting second, and expected to slip down the order over time. Somehow, despite some early incidents including a lag out for one driver, I managed to cling onto finish 6th. Again, I'd been keeping faster drivers behind me, and only slowly lost touch with those in front until I made a couple of mistakes and ended up losing a massive amount of time. And not only had OLR Alonso managed 2nd again, but Jaytwobad had a great race to finish 3rd. So that's more points lost to other Audi drivers.
The next race will be next Wednesday at the unusual and challenging venue of Camino Viejo Extreme and Full circuits. Definitely not looking forward to that one, but things can only improve. And with only 4 rounds left, turning up should ensure a reasonable result in the overall standings. But to be honest, I'll be glad to see the back of the Audi TT – the decision to enforce a switch to RWD for the series was understandable, but means a Nissan of comparable speed and ability just seems to always have the edge on traction and acceleration.
Oh well, onwards and upwards!