Last updated on January 20th, 2021 at 03:23 pm
New this week in the Xbox Live store for Xbox One, Forza Horizon 2 receives a fresh set of DLC in the mould of the Falken Car Pack.
Ready and waiting right now for £3.99 (GBP) or $5 (USD), six cars have been bundled into the digital box for this November release.
This slideshow requires JavaScript.
Of the car collection on display above, all Forza Horizon 2 players will surely like to read that a free car holds a place alongside the main selection. The gratis content comes in the guise of Subaru's 1990 Legacy RS.
That bit of good news added, let's have a look at the Falken Car Pack trailer:
Falken Car Pack List
In list form, then:
2014 Alfa Romeo 4C
2014 BMW M4 Coupé
2014 Chevrolet SS
1988 Lamborghini Jalpa
1969 Toyota 2000GT
1990 Subaru Legacy RS (free)
Japanese Highlights
For looks and real-world rarity, a stand-out example in this small field of six has to be Toyota's graceful 1969 2000GT. Styled with lines that echo the beautiful and coveted European machinery of the day such as the Jaguar E-Type and Ferrari's 365 series, the car exudes 'class' over forty years since it came into existence.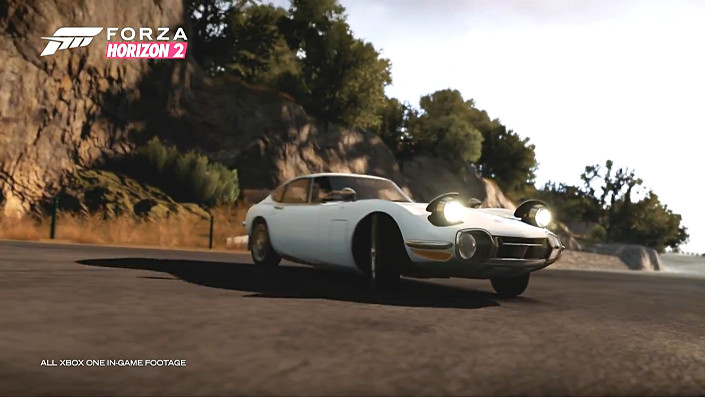 Clearly, tastes and needs vary. Looking to the present day with that in mind, it's initially an all rear-wheel drive line-up as the car set steps through Chevy's sports sedan, BMW's similarly energetic coupé and the lightweight 2-seater that is Alfa Romeo's 4C. If still left wanting, Rally fans in particular might instead take to the free-for-everyone Subaru Legacy RS!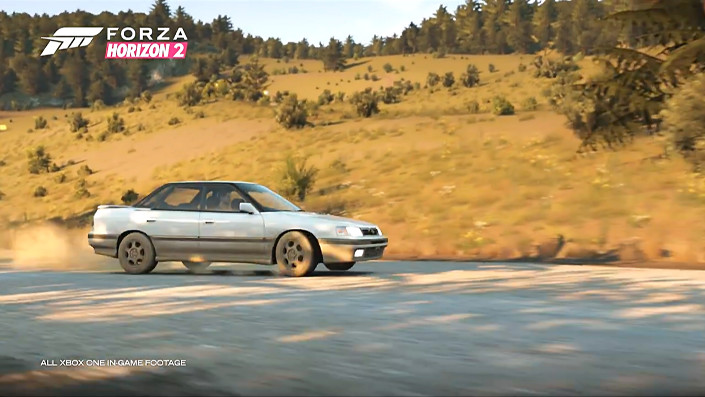 Demonstrating a boxy design that was essentially standard in that era, Subaru already featured on the World stage in rally competition before the arrival and successes of the iconic Impreza WRX and WRX STI that launched in the early 1990s. The Legacy may not have a refined appearance to modern eyes but like any set of wheels – 1970s Austin Princess, anyone? – the range does have a real-world following. In-game? Well, whatever its visual appeal, the four-wheel drive should lead to laughs!
The Falken Car Pack is available for purchase today and can be bought for the Xbox One edition of Forza Horizon 2 via the console or on the Web through the Xbox Store.