Last updated on February 3rd, 2021 at 01:18 pm
You'd have to be pretty odd to imagine people in Australia drive upside down. Well, until now. With the Forza Horizon 3 Hot Wheels expansion pack released, you'll now be able to loop-the-loop and take on insane stunts on the iconic orange plastic tracks.
In addition to the new location and incredible tracks, the Hot Wheels expansion also includes famous cars from the toy series, including the Twin Mill, Rip Rod and the Boneshaker. And you can modify track sections with the new Stunt Swap feature to challenge your friends to take on your custom challenges.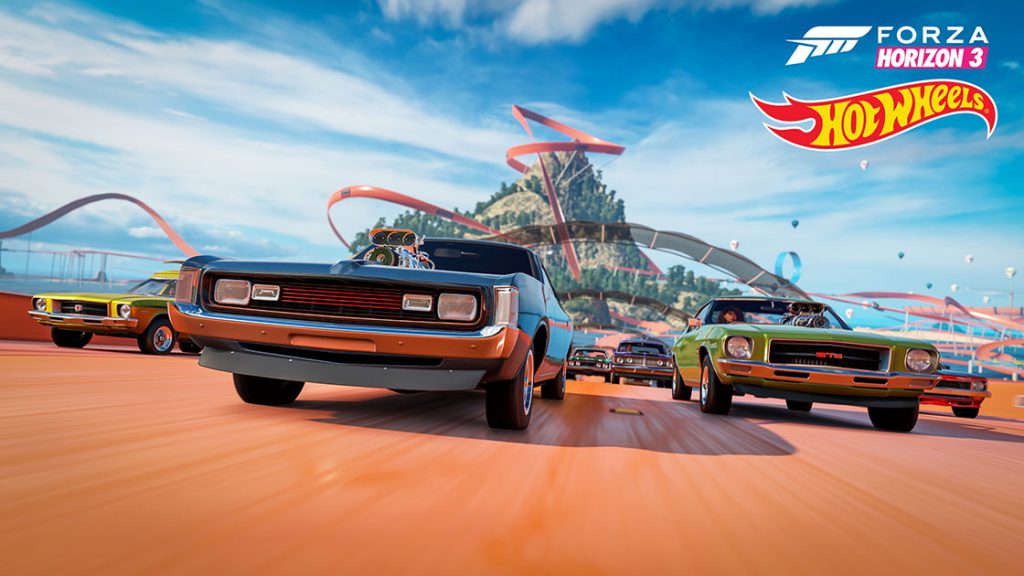 And there's more, as the car list doesn't just include the whackier end of the Hot Wheels range. There are some more traditional cars also included in the DLC pack. But check out the video first to see what you can enjoy:
Forza Horizon 3 Hot Wheels Expansion Pack Car List:
1969 Hot Wheels Twin Mill
2011 Hot Wheels Bone Shaker
2012 Hot Wheels Rip Rod
2005 Hot Wheels Ford Mustang
2016 Jeep Trailcat
2016 Zenvo ST1
2007 Toyota Hilux Arctic Trucks AT38
2010 Pagani Zone R
1972 Chrysler VH Valiant Charger R/T E49
There are some pretty special cars in that list. In case you didn't know, real-world version of the Twin Mill, Bone Shaker and Ford Mustang were comissioned. Meanwhile the Jeep trailcat and Toyota Hilux were very special editions, the Zenvo ST1 costs $1.5 million because one car is produced each year, and the Chrysler was a special Australian muscle car of which 149 were bought and sold before a clampdown on performance cars by the Australian government.
And it's not the first Forza car pack to feature Hot Wheels vehicles. The Forza Motorsport 6 Hot Wheels car pack included the Bone Shaker and Mustang. But didn't include the chance to add stunts, drive loops and generally create chaos.
If you haven't invested in Forza Horizon yet, now's a good time. The Forza Horizon 3 Hot Wheels Expansion Pack is included in the Horizon 3 season pass, or can be bought separately. And the standard edition of the game is now available for under £30, if you just want to start racing on a budget.