Last updated on January 6th, 2021 at 05:26 pm
Crossout update 0.8.3 is out now for the free-to-play vehicle MMO on PC, PlayStation 4 and Xbox One. it adds two new game modes, plus a new location and improved AI enemies. The new game options include both PvP and PvE content, so everyone should be happy!
First up is the new PvP mode for Crossout, which is called Bedlam, and is open to everyone regardless of player level. The key thing is that you get unlimited respawns, which means you can work on your vehicle, tactics and teamwork until you're able to rack up victories.
Meanwhile there's also a new PvE mission named Frontier Defense. An oil rig has been captured by an enemy group of raiders, and you now have to mount a counterattack to get it back. Once you've recaptured it and secured the area, you'll then need to repair the oil rig defense turrets and hold it against multiple ways of enemies.
And the AI enemies will now better represent the different factions as well as using better and more appropriate tactics. So the Lunatics faction will rely on large numbers and close combat on the weakest players, while the Nomads will use technology to fight from a distance. So far the Lunatics, Nomads and Scavengers all feature the new and improved AI with more enemies to come.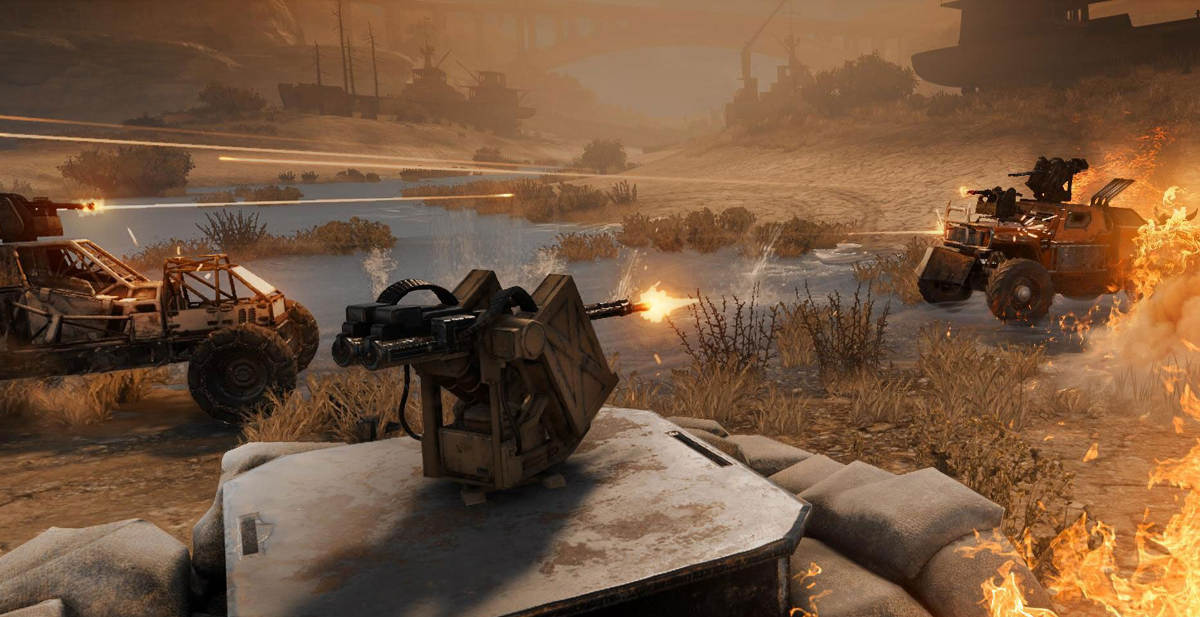 The final part of Crossout update 0.8.3 is the new Refinery location, which provides the basis for PvE action on the site of a destroyed chemical plant. So if you want to get in and take a valuable artifact, you'll need to either use the flooded passages or a long route around the compound simply to get access. And watch out for raiders and mines at the same time. And once you're inside, there are more flooded routes or a narrow pipe network to get you around the place.
Crossout is free to download and play, and has been developed by Targem Games. It's published by Gaijin Enterntainment and is getting frequent updates, including the recent Halloween-themed event.
Keep up with all the latest Crossout news and updates, here.