Last updated on January 6th, 2021 at 05:27 pm
Vehicle MMO Crossout is based around warfare in a post-apocalyptic world. But that doesn't mean players can't have fun during the spooky season, as Crossout launches new Halloween celebration content. It includes an all-new night map, named Sector EX, a new 'Witch Hunt' PvP mode, and 'Hazardous Sweets' which can be traded for suitable vehicle decorations.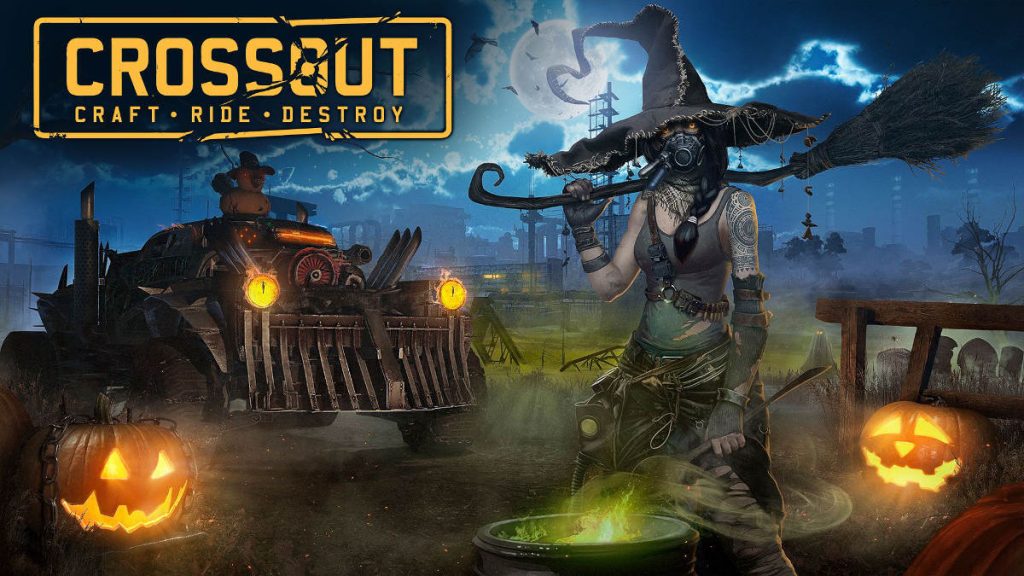 The new Crossout night experience is the Sector EX map. It's an abandoned industrial complex in the centre of the map, and you're expected to fight to be able to control it.
The Sector EX defenders can spread themselves across multiple floors to offer the best chance to keep control. And attackers will need to navigate a maze of corridors and driveways to get inside. That means everyone will have to get up close and personal, between the limited vision at night and the close industrial space. So even heavy trucks will need to practice their driving.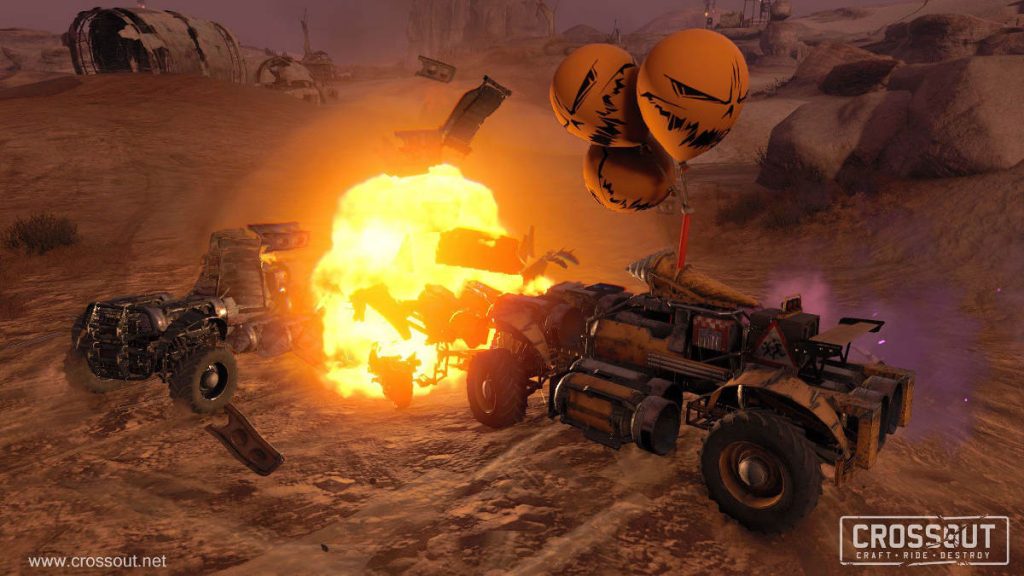 The new Crossout PvP mode is called Witch Hunt. All players get an identical, unarmed vehicle, with one player issued with the festive Halloween Pumpalloons. That'll be the pumpkin balloons in the screenshot above. And the challenge is to try and hold on to the 'Pumpalloons' (I shudder every time I type that), for as long as possible. Meanwhile everyone else gets unlimited respawns to try and steal them by ramming you. And to help, every car gets six powerful Jet Boosters for extra ram speed.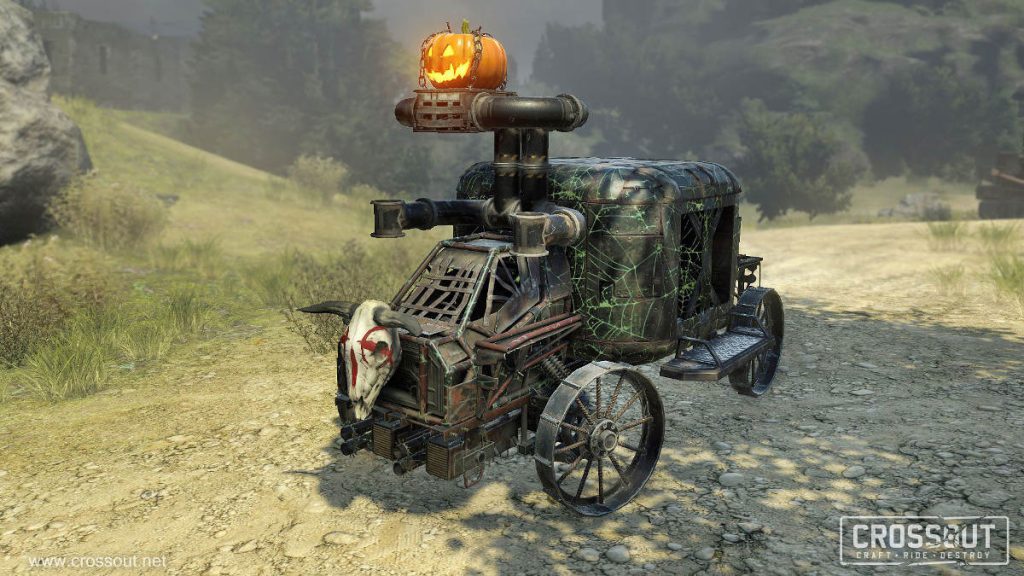 And as Crossout launches new Halloween celebration content, the last of the trio are the Hazardous Sweets. So for 3 weeks, winning in all Crossout PvP modes, and completing daily tasks, will get you an extra reward. You can use the sweets to craft 'Fright Containers' which then get you exclusive decorative items, paints, car horns and player avatars. So if you fancy adding some pumpkins or scary clown faces to your battle wagon, now you can. Or if you prefer, you can sell the Hazardous Sweet rewards on the market instead.
Crossout Launches New Halloween Celebration Content – Video:
Sould be plenty to keep Crossout players entertained. The Halloween theme runs from October 19th, until November 9th, 2017. So you'll want to max out your Hazardous Sweet rewards to make the most of the new map and PvP action, plus the chance to pumpkin pimp your ride.