Last updated on January 20th, 2021 at 06:43 pm
Running until October 9th, 2018, there's still time left to join the Crossout Knight Riders event. It introduces new weapons, parts and a vehicle coupling mode. Plus the 'Knights of the Wasteland' PvP mission. And as a vehicle-based MMO, it's good to see Targem Games and Gaijin Entertainment continuing to introduce new content on a regular basis.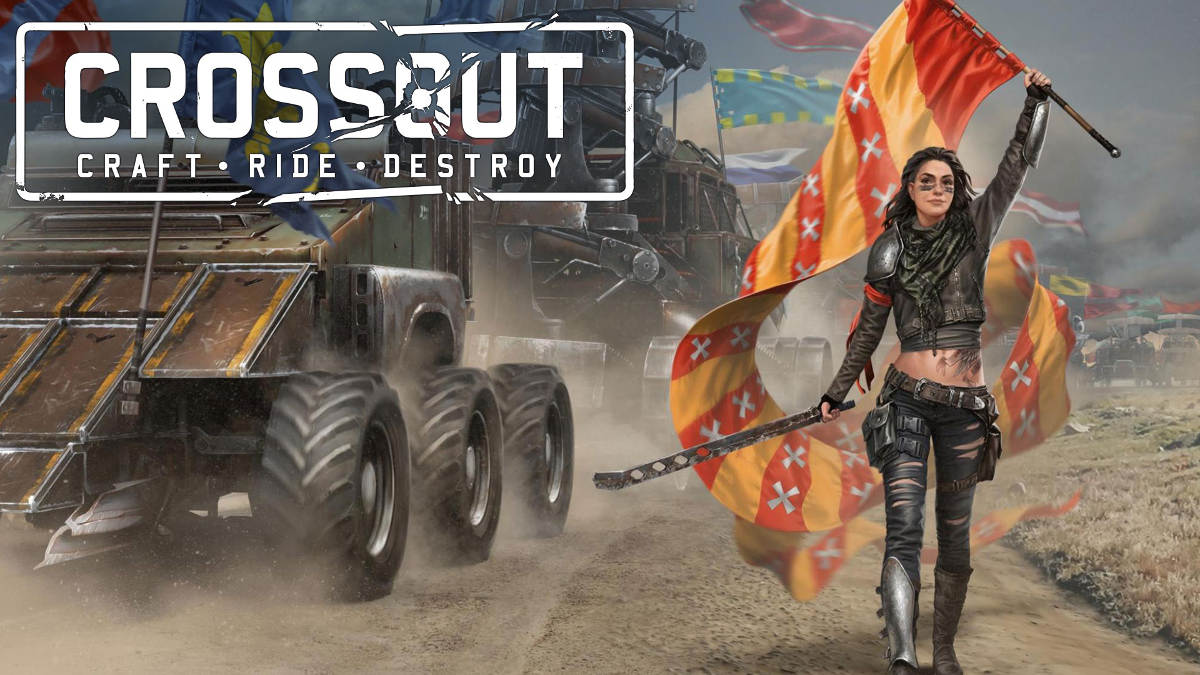 It's the potential for joining vehicles together which is the most exciting. So rather than trying to cover all bases with your own vehicle, you now have the chance to couple your cars together with team-mates. And that can be up to 3 vehicles long.
So you could choose to focus on long range, medium or close quarters combat. And leave the other duties to your team. Which is pretty cool. You'll just need the "Contact 2M" coupling module for it to work.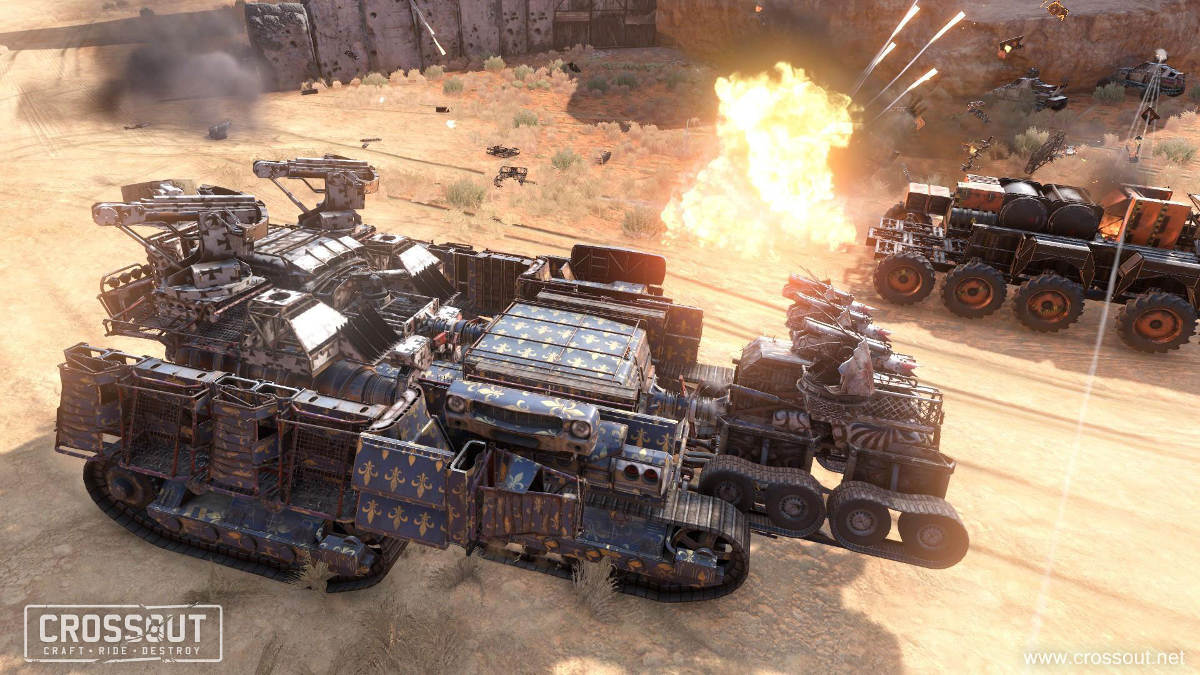 And it obviously means the potential for all kinds of bizarre and interesting combinations. Which you can then test against other teams putting their own vehicles together.
Besides the join of combining forces like a cross between Mad Max and a Japanese anime series, there are also new weapons to be crafted.
To get access to the new toys, you'll need to earn the 'talers' currency used by the Knechte faction of knights. Which you can get by playing the new Knights of the Wasteland PvP mission.
Spending those hard won talers will allow you to rent a special knights workbench. And it's here you can craft the new weapons and parts, which include:
200-kilos revolver "Corvo", who's last shot deals triple damage.
Plasma emitter "Helios", that gives additional damage if all the shells within the same burst hit one target.
Shotgun "Nidhogg", which gets more power, depending on the speed of the vehicle. The faster it goes, the more hurtful it will be for the enemy.
Radar "Oculus VI", will warn the player about the enemies that can't be seen. The sensor turns toward the hidden enemy, flashes and beeps.
So even with a few days left, there are a few incentives for you to fire up the game and try out the Crossout Knight Riders Event before it ends on October 9th, 2018.
If you've already tried out the new Contact 2M coupling module in Crossout, let us know what you thought in the comments.