Last updated on January 6th, 2021 at 05:08 pm
Check out this Team Sonic Racing interview with Takashi Iizuka from the Tokyo Game Show 2018. The Sonic Series Producer explains where the idea of making the game about teams working together came from. And also covers some of the latest courses revealed.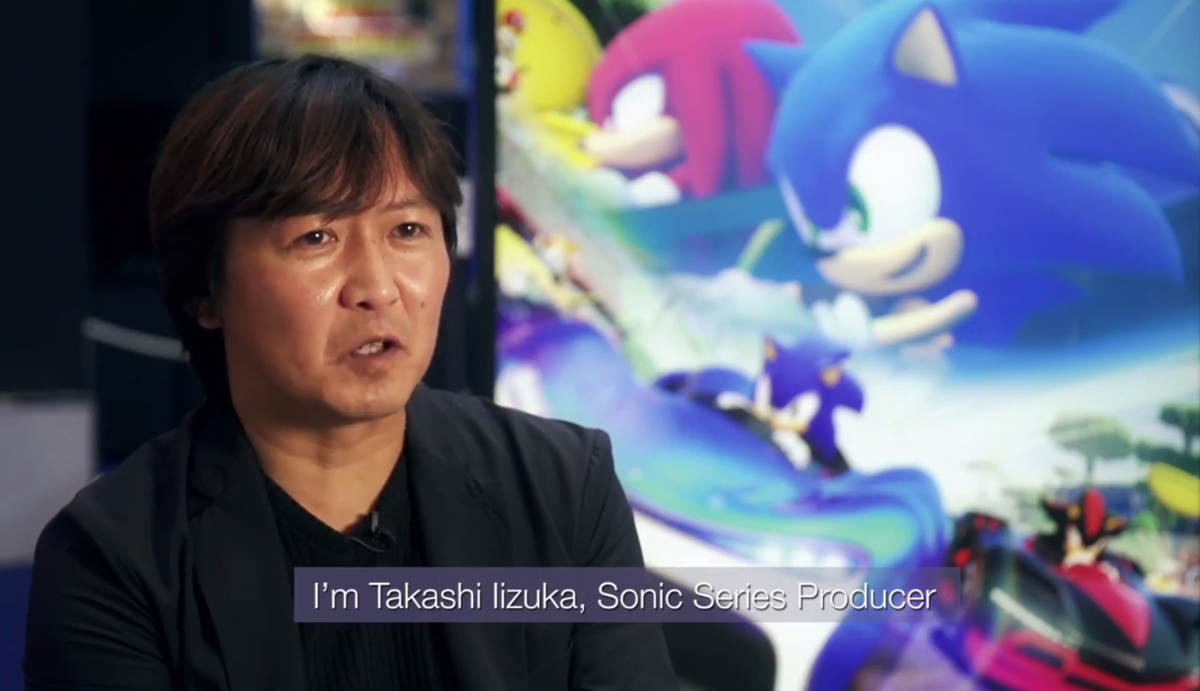 Iizuka is the head of Sonic Team, and the VP of Product Development for the Sonic franchise at Sega of America. He first worked on the hedgehog titles as a designer on Sonic 3 and Knuckles. His career spans 40 titles so far, with only the rare excursion into non-Sonic games. He's been a Director of various titles since 1997, including Sonic R and the Sonic Adventure titles.
Game content covered in this Team Sonic Racing interview With Takashi Iizuka include the Wisp Circuit, Ice Mountain and Market Street courses. Iizuka also explains the various playstyles and character class types of Speed, Tecnique and Power, and how to create a well-balanced team.
You can see more on how Multiplayer works in terms of the in-race moves in this Team Sonic Racing Multiplayer Team Moves video.
He also discusses other details including which of the Team Sonic Racing characters has become his favourite. You can also find out more about the soundtrack, and the Sonic franchise as a whole.
Team Sonic Racing Interview With Takashi Iizuka: Tokyo Game Show 2018
Team Sonic Racing is being developed by Sumo to be released on May 21, 2019 for PlayStation 4, Xbox One and Nintendo Switch. There will also be a digital-only PC edition.
Pre-orders are available at Game for the Xbox One version ( £34.99), Nintendo Switch (£37.99) and PlayStation 4 (£34.99). The PC version will be out as a digital download only.