Whether it's online racing or life in general, it's easy to get stuck in a rut of repeating the same things all the time. Not only is it not the best way to improve your laptimes, but it also means things can get stale. So I'm trying something new as ORD does Euro Truck Simulator 2.
With a new PC (recently bought from Chillblast), I've obviously dabbled with some RaceRoom, iRacing and other racing sims. But after watching Youtubers and streamers play ETS 2 in the past, I picked the game in a recent Steam sale. And rapidly became addicted.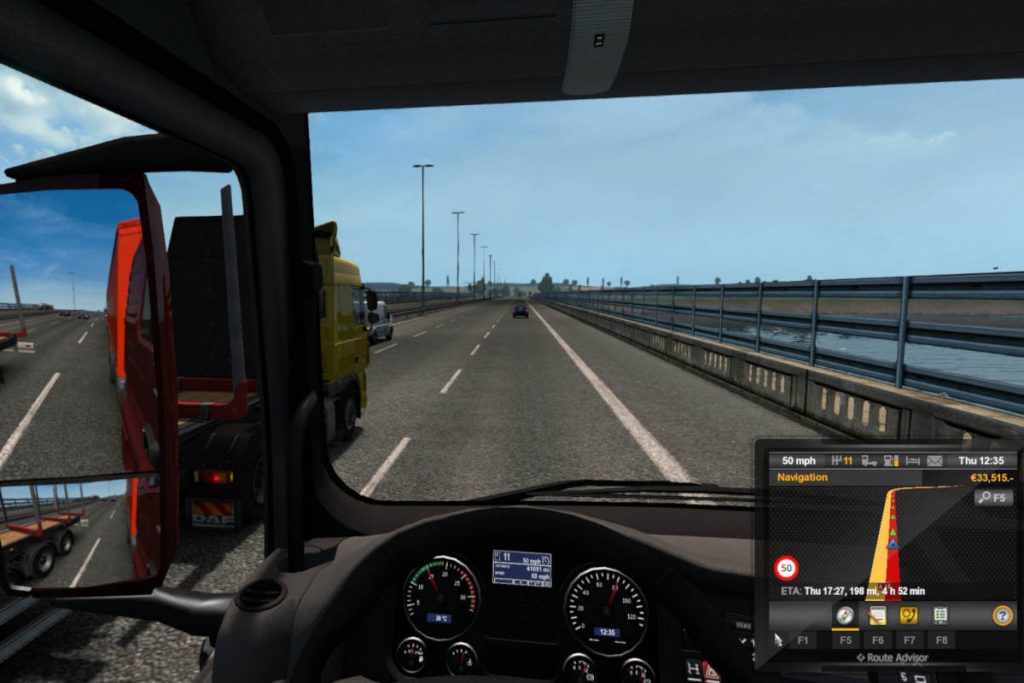 Add the fact that my son is obsessed with the idea of streaming games and making Youtube videos (like most kids his age), and I thought I should give it a try. If only to understand how I might be able to help him when the time comes…
So Badger Haulage was born. And my new career play-through has only one rule – everything happens on the Stream.
And I'm learning. So far I've discovered:
My Roccat headset mic needs boosting to be heard properly over game audio.
It's quite hard to talk to yourself for hours at a time and not descend into gibberish
Manual parking can sometimes be the most frustrating thing in the world after a long journey.
There's a reason why many videomakers and streamers actually plan what they're going to do, rather than just starting broadcasting late in the evening.
But there have also been a lot of positives. Including experimenting with Twitch streaming solutions, and documenting the fun of playing a game I really enjoy. As much as I love the thrill and challenge of iRacing, for example, it's also great to be able to just relax and cruise along European motorways in my Volvo FH16 Classic.
So far I'm 7 videos into building Badger haulage as ORD does Euro Truck Simulator 2, and you can see them all here.
You can watch live on my Twitch channel. And all feedback is welcome, even the bad stuff, as I try and improve the experience. Especially as I intend to be making a lot more videos of a variety of racing games, and invest in some new equipment.
First up is a new wheel and pedal set-up, so expect some buying guides in the near future. Then it's a second monitor and streaming gear. So all support is welcome as my online racing hobby becomes a bit more expensive!
And if you're a Euro Truck Simulator 2 fan, let me know what you think of the game, the DLC, the modding scene, and which truck is your favourite. I can't see anything topping my Volvo FH16 Classic right now, but you never know…