Following a growing backlash in Europe against random in-game rewards linked to gambling, developers Psyonix revealed that their own version of loot boxes would disappear before the end of 2019. Now Rocket League unveils Blueprints to replace Crates as the prizes for completing matches.
The new post-match drops will show you exactly what items you can create from it, and the prize it will cost in Credits, which is the new currency system replacing Keys.
So rather than unlocking a Crate with a Key for a random reward from a possible selection, you'll know exactly what you can pay for. And you can choose to either use Credits to get the item immediately, or just leave it in your inventory for later. You'll still get normal Blueprints, or ones with special attributes including Painted, Certified or Special Editions.
Credits will also be usable to upgrade to Rocket Pass Premium, or spend in the new Item Shop. Planned for the same December 2019 update, the rotating selection of Item Shop content will have new and past content, plus the debut of new items. When the new update goes live, any remaining Keys you own will become Credits, and Crates will be transformed into Blueprints.
Before then, Rocket League has dropped a final Vindicator Crate which features the new Sentinel Battle-Car and Neuro-Agitator Goal Explosion.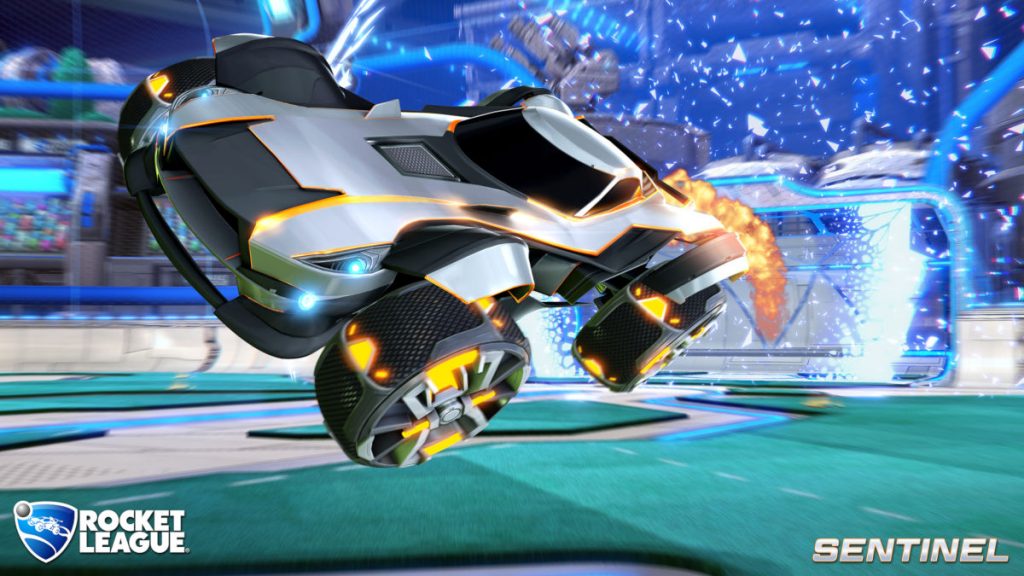 The final important bit of news as Rocket League unveils Blueprints to replace Crates is a change to Trade-Ins. When Blueprints go live, items obtained from Blueprints, the Item Shop or legacy Crate content will not be able to be traded.
Want to get in on the Rocket League Action? Pick up the game for PC via Steam, or for consoles and PC at Game or Amazon.