Celebrate Christmas the right way by running other racers off the track and smashing their cars apart. And you'll enjoy it even more with the new Wreckfest update and Modified Monsters DLC out now.
The new 2019 Wreckfest holiday update has some really cool additions included in it. Everyone will get the new Hellride and Vale Falls circuits for free, and there are now player hosted public servers and track voting for the online multiplayer.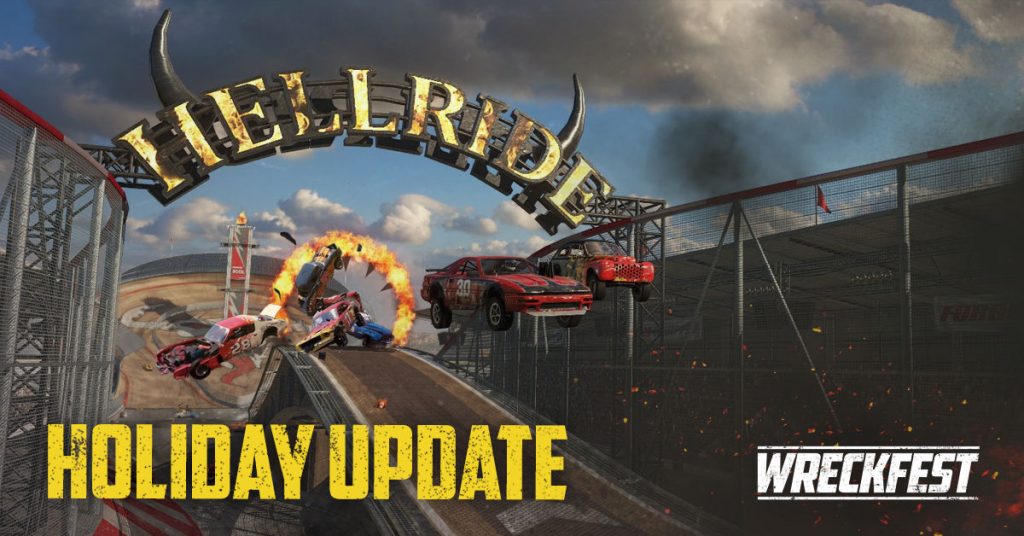 Probably the most useful change for enjoying Wreckfest is that you can now buy parts and customise your car when you're in a multiplayer lobby, as that wasn't possible until now. Which meant you were stuck with your car in a demolition derby or banger race set-up until you quit out.
But it's not just the holiday update that has been released. There are also five new cars available in the Modified Monsters DLC, from the serious to the sublime.
First up, let's go through the full list of additions, improvements and bux fixes in the Wreckfest update.
Wreckfest Holiday 2019 Update – Patch Notes
Game Version:
Xbox: 1.2.0.1
PS4: 1.21
PC: 1.254741
CONTENT
Added two new tracks: Hellride & Vale Falls Circuit
Added support for DLC Modified Monsters Car Pack
MULTIPLAYER
(XB1/PS4) Users can create a public lobby which is visible in the server browser for everyone and has a maximum cap of 16 players
It's now possible to change (and purchase) vehicle upgrades and paint job directly in the lobby
Implemented track voting. If voting is enabled, clients vote on the next event after they're back in the lobby after event results, choosing from previous event again, or one of two other events from the current rotation
Improved prediction precision of suspension geometry and steering, enhancing gameplay experience especially with high latency
(PC) Voting can be enabled and disabled in the server config (please see the example config for more information)
(PC) A dedicated server can be now excluded from being joined by users entering Quick Match by using "exclude_from_quickplay=0" server setting
(PC) Client is no longer kicked out of multiplayer when connection to Steam is lost
GAMEPLAY
Ragdolling no longer results in the player being wrecked; instead, the ragdoll can be reset back in the vehicle by using the reset button
A vehicle that has just been reset is now visualized in ghost mode
Limousine car is now slightly weaker
Chase camera now avoid clipping into vehicles and zooms closer whenever a vehicle is right behind the player to make sure the view is not obstructed
Camera no longer snaps into a position due to a bottom collision to the car
Transitioning into and out of camera look-around mode is now seamless
Backfire pop now works on AI and remote cars as well
The wheels from Steel & Wheels DLC now have correct physical properties including mass
The window bars from Steel & Wheel DLC are now correctly hidden when using the cockpit camera
Roadslayer window mesh now has the correct weight
Improved Sofa Car handling
USER INTERFACE
Reset button key is now correctly hidden while holding reset button.
High ping warning message is no longer stuck on the screen after leaving multiplayer.
Quit prompt is now correct cleared after the event starts in case it was open in lobby.
Added a slight delay to the end of the Last Man Standing so that's it not as abrupt.
SYSTEM
Various stability and performance improvements.
On Xbox One X and PS4 Pro, the title automatically renders in 4K or HD resolution depending on the resolution of the attached display.
The game no longer sporadically crashes to "Out of Index Buffer Memory" during multiplayer.
The game no longer crashes when equipping "Racing Wing" on the Warwagon while trunk lid has been removed by another upgrade.
(XB1) Steering wheels are now correctly reactivated, making it unnecessary to unplug the device and then plug it back in.
(PC) The game no longer crashes to "Could not open file for writing: save/settings.conf" when settings file is invalid.
(PC) The game no longer crashes upon launching when certain input devices are plugged in.
Implemented wheel hub collisions.
New tracks are always a good thing for any racing game. And both Hellride and Vale Falls Circuit are nice new venues for the typical Wreckfest carnage.
Wreckfest Update & DLC Trailer:
But it's also really good to see work going into the multiplayer. The Wreckfest solo career is fun, and custom events provide some laughs, but you'll get through it all reasonably quickly on a normal difficulty setting – at which point it's the online multiplayer that will keep you going.
Plus the Limo might be slightly less of a pain to dispatch from the track now, thankfully.
The Wreckfest Modified Monsters DLC:
But what about the new cars? As with the previous DLC vehicle packs (Retro Rammers and Backwoods Bangers), you get five customised vehicles suitable either for racing or just using for comedy value. And you can see all the cars in the game, including Kickstarter and Season Pass exclusives, in our complete official Wreckfest car list.
The 5 Modified Monster examples are:
Dragslayer
It's a shape familiar to anyone who remembers the Plymouth Superbird of Dodge Charger Daytona. Or has watched the Cars film. Long, low, and fast in a straight line.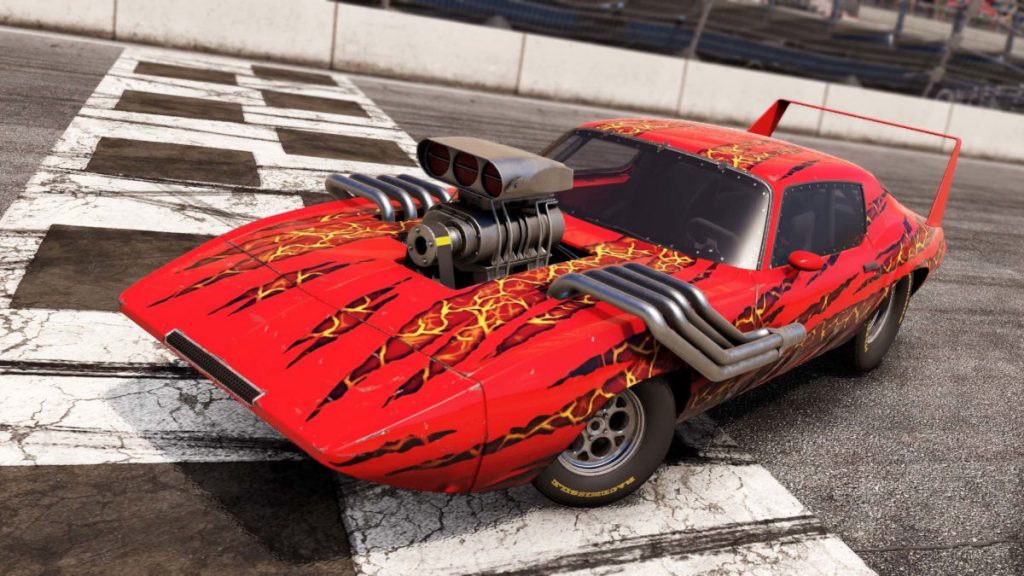 Bugzilla
It's a little surprising that there aren't a range of large monster trucks in Wreckfest. After all, the special vehicles like the School Bus and Harvester can't be modified. So what do you pick if you want to go bigger than a Warwagon or MudDigger?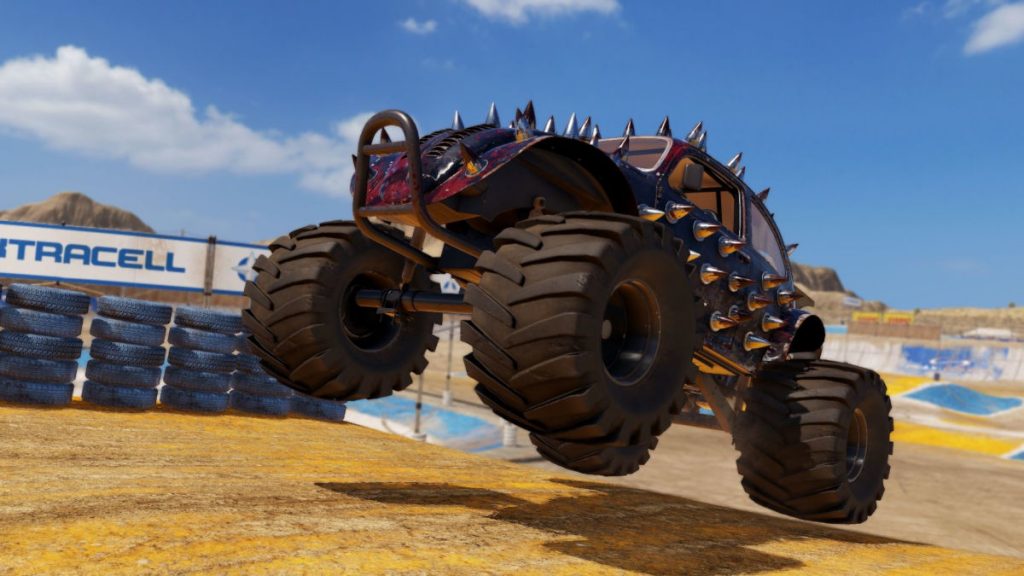 WarDigger
You can take the back from the MudDigger to enjoy some pick-up fun in Wreckfest, but it's not as imposing as you might like. So what about a purpose-built military pick-up?
KillerPig
A game which includes Sofa Cars, Lawmovers and even a portable toilet as race vehicles has to go pretty far to do some different. But BugBear have managed it with the KillerPig.
Insert your own jokes about squealing brakes and burning bacon rather than rubber.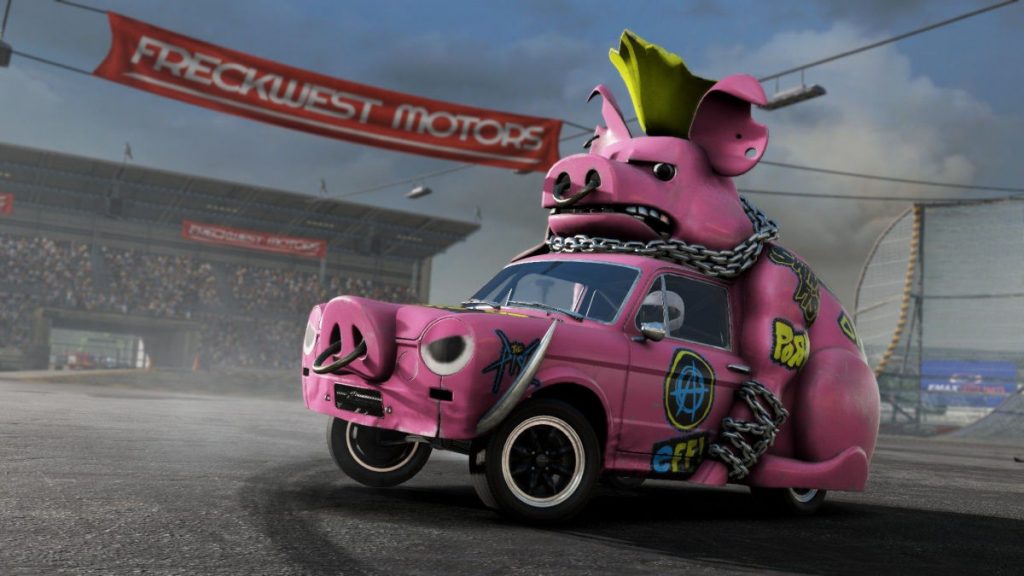 Pocket Rocket
And finally for the Wreckfest Modified Monsters DLC car pack, we have the smallest of the bunch, with a mini racing car which might just sneak through to the end of the race.
Although a Pocket Rocket-only event would be good fun…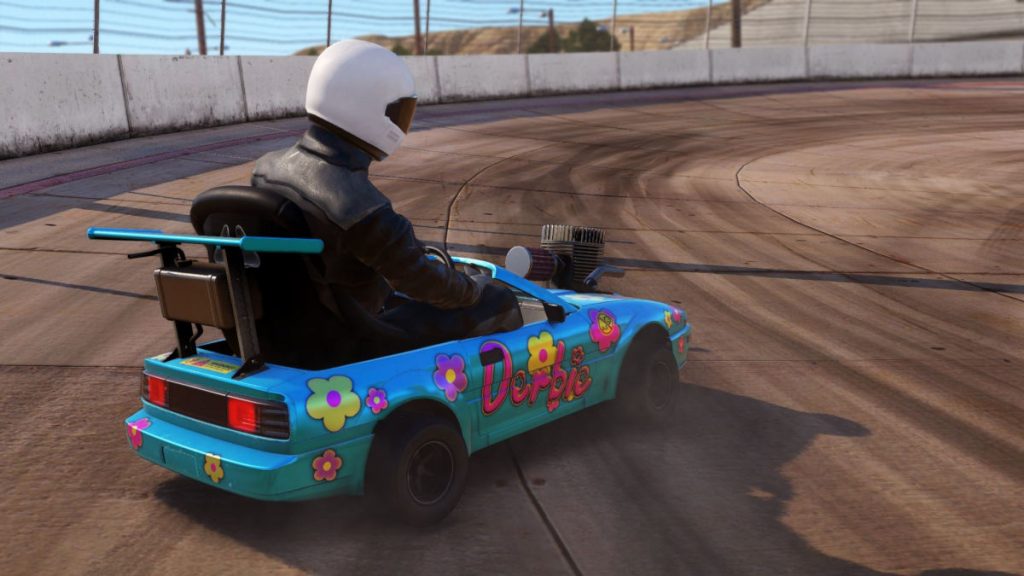 So there's plenty in the Wreckfest Update and Modified Monsters DLC out now. It's for all editions of the game on PC, Xbox One and PS4. The update will download automatically the next time you open the game via Steam or your console.
And you can pick up the Modified Monsters DLC for Wreckfest for the PC via Steam for £3.29. Or via the Microsoft Store for the Xbox One, and the PlayStation Store for the PS4 at the same price. It's already included if you own the Wreckfest Season Pass, which includes the 3 DLC packs, the customisation packs, and the exclusive Bandit Ripper V8 car. A total of 8 DLC packs will eventually be available via the Season Pass.
Physical editions of Wreckfest are available from both Game and Amazon on console formats, with the Deluxe Edition including the Season pass.