Need to vent some anger or relax by crashing into your fellow racers? There are a couple of good excuses to jump into one of the best games if you prefer knocking your competitors off the track with the Wreckfest Backwoods Bangers Car Pack and Fall Update out now.
The DLC pack is part of the existing season pass, or can be bought separately, and includes three new cars. While the update adds two new tracks and a range of game improvements.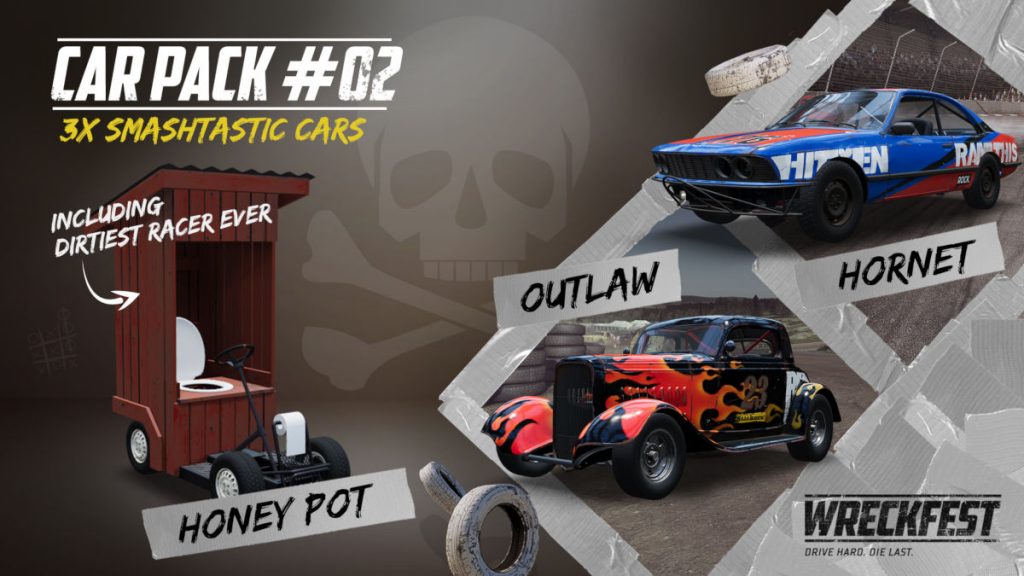 The Wreckfest Backwoods Bangers Car Pack:
Costing £3.29, the Bugbear Bangers car pack includes two cool new vehicles, and one pretty unusual example, for players to race in.
For the nostalgic and vintage car lovers, there is the Outlaw, which is a 1930s-based American hot rod with an American muscle car engine.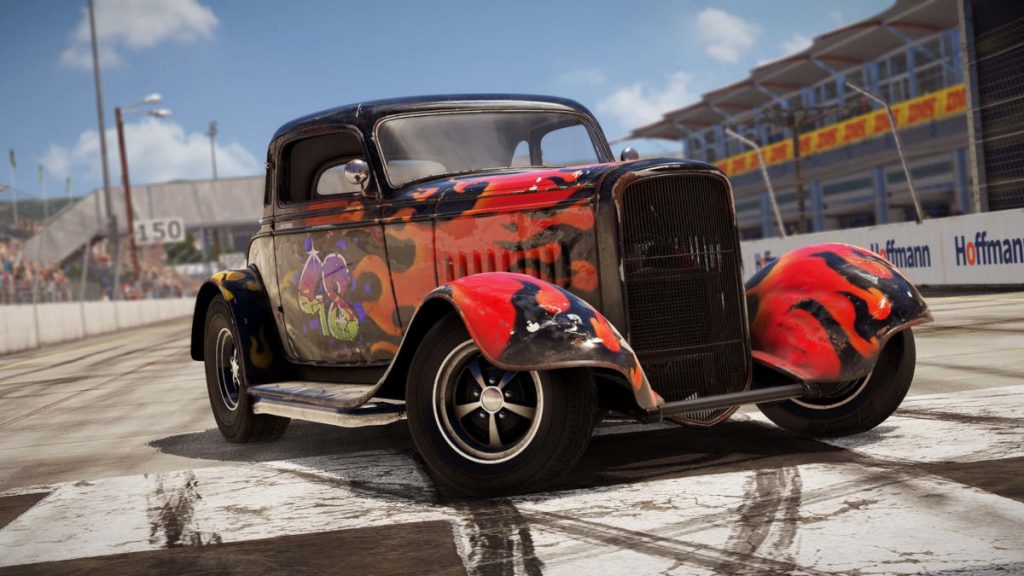 Then comes the Hornet, which is a fictional 1980s European Coupe capable of competing against the mainly American cars in the base game.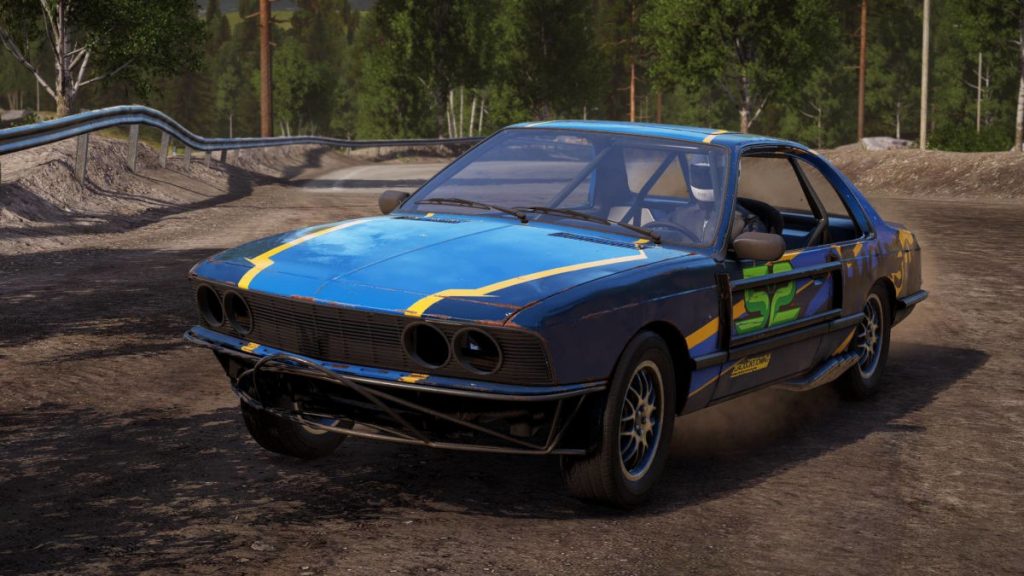 And finally comes the Honey Pot. Which is basically a toilet mounted on top of a golf kart to provide the ultimate in portable personal conveniences.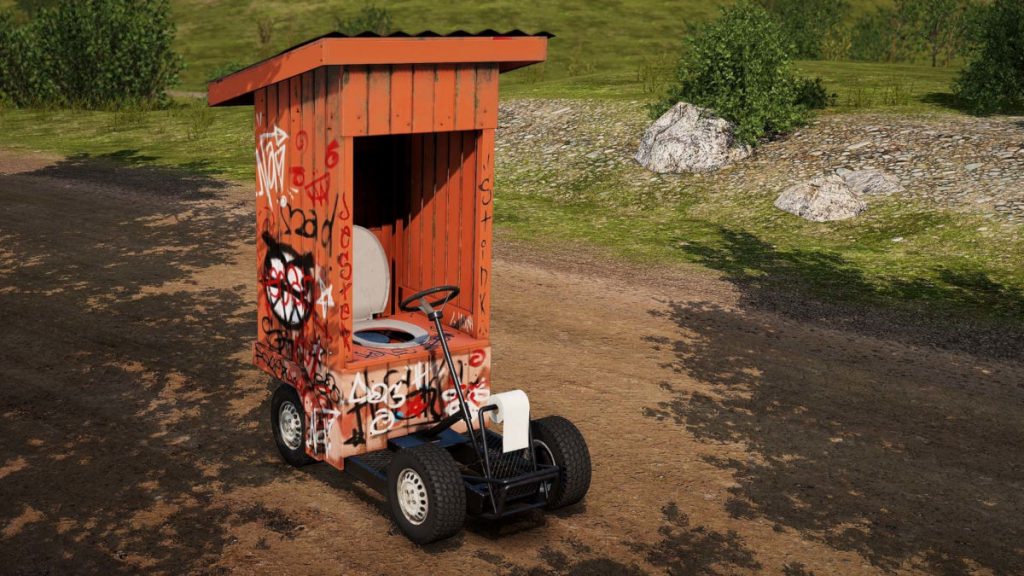 Not much more to say, beyond admiring the solid wooden construction of the Honey Pot, and the commitment to toilet humour from Bugbear Entertainment.
The Wreckfest Fall Update:
Probably more exciting for most Wreckfest fans is the Autumn update which includes two new locations. Drytown Desert is a technical, rallycross style venue which flows through two underpasses, while Rockfield Roughspot is a rundown dirt speedway that was originally made by content creator Tor Ole in the The Very Track Pack, and now gains banked corners, bumps and jumps.
The full list of features for the Wreckfest Fall Update includes:
CONTENT
Added two new tracks: Drytown Desert and Rockfield Roughspot.
ENGINE
Optimized loading times.
Added Steam Achievements. Except for "Rocketeer" (Reach 210 Km/h (130 Mph) With Rocket), already achieved ones will unlock retrospectively upon launching the game.
Added support for Steam Cloud. Note that the game's save data is now located in "Documents\My Games\wreckfest" (old save data will be copied over in the first-time launch).
Improved mesh particle culling, improving framerate especially in events featuring large vehicles.
Glow particles no longer appear completely white.
GAMEPLAY
Added a third damage mode that some have been requesting: "Intense". This is same as the "Realistic" mode with which the console versions launched, in other words, "Realistic" with attacker's advantage enabled.
Added an AI Set for Limo.
Added Big Rig and Limo to the "Special Mix" AI Set.
Increased Wingman strength.
Reduced Limo strength slightly.
Taking the loop on "Deathloop" no longer causes damage to the car.
Improved Honey Pot panel damage so that panels get detached correctly.
Wheels no longer clip the fenders of Venom as easily.
Wheels no longer clip the fenders of Outlaw as easily.
Lawnmower and other small vehicles are no longer invincible against small to medium nudges.
Improved AI raceline on various tracks.
INTERFACE
Added improved iconography to the garage user interface.
Added new, unique icons for armor and visual upgrade parts.
Added upgrade tier icons for performance parts.
In career heat races, event specific loading screen is now displayed also between the heats.
In custom events, the correct AI Set is now displayed after changing the vehicle.
HUD can no longer appear in the main menu after being disconnected from an online session.
Health bar no longer appears full when the player has 1 health point left.
MULTIPLAYER
Improved local car prediction precision to reduce input lag.
Increased maximum allowed prediction time for remote cars to reduce warping with high latency.
In lobby, the server name no longer overlaps the track name at the top.
Lobby options are no longer incorrectly grayed out in case the user is in the Tune screen when a track change occurs.
Idling during an online event no longer results in the player being kicked from the server.
Added back the "Add Bot" button to lobby.
AUDIO
Collision effects are more crunchy now.
MODDING
In-game modding tools now work again.
Modifying minimap settings (bag filetype "mise") no longer trickers anti-tamper protection.
If you fancy trying Wreckfest, it's available for the PC via Steam for £34.99, or £50.71 for the Deluxe Edition including the Season Pass (which is also available as a separate purchase for £18.39). Both the Retro Rammers and Backwoods Bangers car parks are £3.29, and there is also the Goofy Roofs pack for 79p.
Console owners will be pleased to know they'll pay the same price for the base game on Xbox One and PS4 at Game, with the Deluxe Edition for PS4 at £54.99, and Xbox One at £51.77. And you can also grab it from Amazon, which currently offers the standard game on PS4 for £29.80, saving you around £5. Or there's the chaotic lottery of ebay.
And you can keep up with the latest Wreckfest news, here.