Last updated on January 13th, 2020 at 07:02 pm
Want to know which circuits are include in the latest Gran Turismo title from Polyphony Digital? Well, you can find out with our full official GT Sport track list, which includes every venue in the game.
Gran Turismo Sport was originally released in October 2017, and has received frequent updates since then. The GT Sport updates have includes six new tracks, and the addition of wet conditions for existing circuits.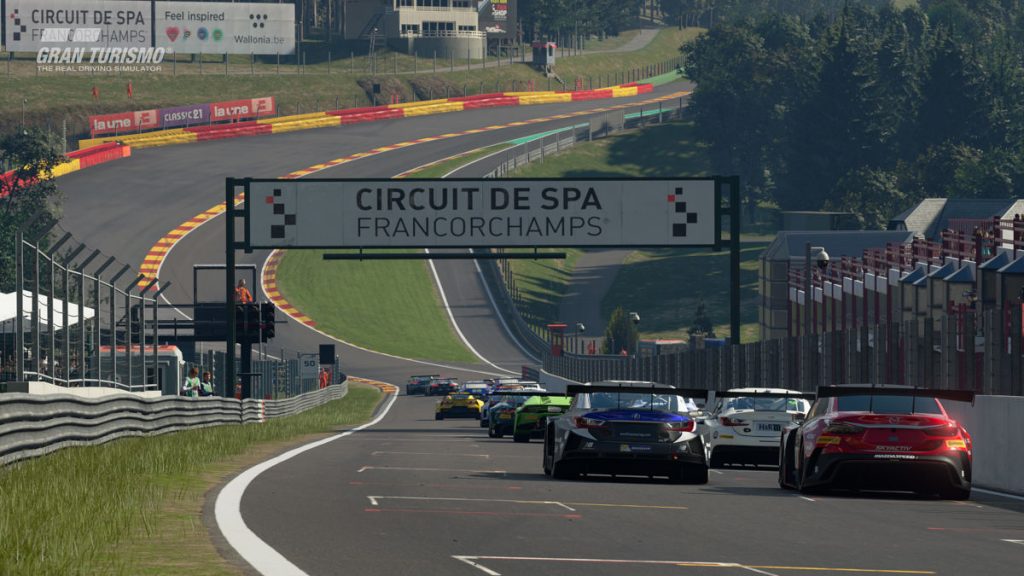 To make it easier to find venues in our full official GT Sport Track list, we've separated the circuits into the replicas of real racing venues, and the fictional creations from Polyphony Digital:
In total there are 16 real circuits replicated in GT Sport, along with 15 fictional creations for a total of 31. Including the variety of layouts, you get 82 possible circuit options to race on.
Full Official GT Sport Track List – Real Circuits:
WeatherTech Raceway Laguna Seca
Circuit de Spa-Francorchamps
Goodwood Motor Circuit
Autopolis International Racing Course
Circuit de Barcelona-Catalunya Grand Prix Laybout
Fuji Speedway
Red Bull Ring
Circuit de la Sarthe (Le Mans)
Tsukuba Circuit
Autodromo Nazionale Monza
Autodromo De Interlagos
Nurburgring
Williow Springs International Raceway
Brands Hatch
Mount Panorama Motor Racing Circuit
Suzuka Circuit
Full Official GT Sport Track List – Fictional Circuits:
Sardegna – Road Track
Special Stage Route X
Tokyo Expressway
Sainte-Croix Circuit
Kyoto Driving Park
Tokyo Expressway
Dragon Trail
Autodromo Lago Maggiore
Northern Isle Speedway
Blue Moon Bay Speedway
Broad Bean Raceway
Alsaca
Fishermans Ranch
Sardegna
Colorado Springs
Can't find the circuit you want to drive in GT Sport? Then why not check out the Trackipedia, where we list all the circuits available in as many racing games as possible.
And you can check out the complete car lists for a variety of games, including the GT Sport car list, elsewhere on the site.
If you haven't tried GT Sport yet, then you can buy a copy for the PlayStation 4, or with the console as well, from Game or Amazon.
And keep up on the latest news on the game, whether that's new content, eSports or updates, with our Gran Turismo Sport coverage.