Last updated on July 27th, 2020 at 05:18 pm
After rumours and leaks appearing for a while, the Thrustmaster T-LCM Load Cell Pedals reveal date has been confirmed as February 13th, 2020. The date has been shared by the Thrustmaster social media channels along with a teaser image – and coincides with the first day of practice for the GT Sport Sydney World Tour.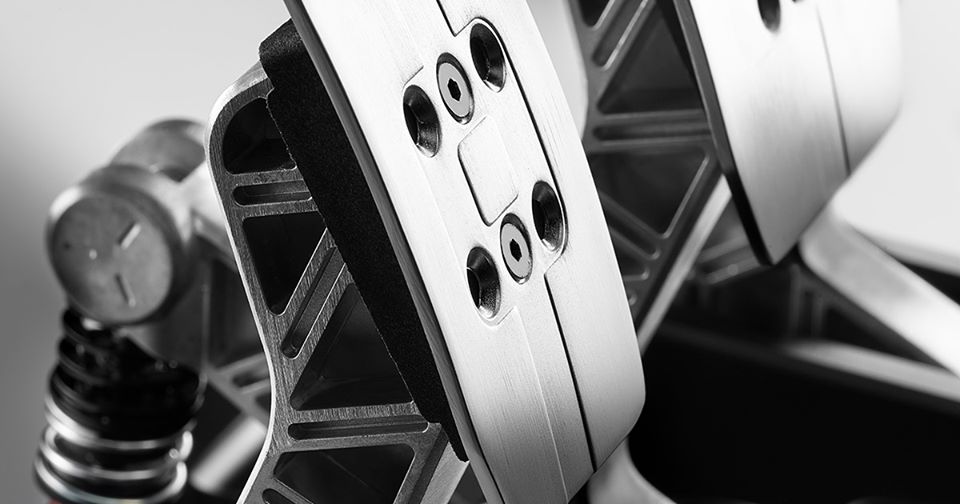 It follows on from some leaked images which seem to have first appeared on Twitter, and certainly look like the real thing.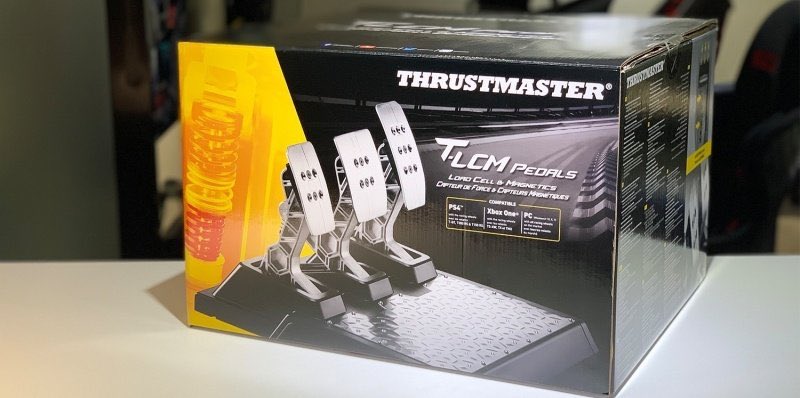 So we can say that the Thrustmaster T-LCM Pedals are short for Load Cell and Magnetic. And that they should be compatible with the PC, Xbox One and PlayStation 4.
The T-LCM also appears to have metal for the pedals, heel plate and mechanisms, with a plastic base.
Having a heavy-duty load cell for the brake allows the pedal to mimic the real actions of a car with brake fluid and moving components affecting how much pressure is required – rather than staying the same or just getting a bit firmer as you get closer to the end of the brake pedal travel.
The throttle and clutch seem to have Hall effect sensors, which measure the magnitude of a magnetic field to operate as a switch. And they're often used in real cars for ignition timing, rev counters and anti-lock brake systems, as they cost less and offer more reliability than a mechanical switch. In foot pedals, they'll also remove any contact bounce – which is a reason they also end up in an increasing number of computer keyboards. You can read more of the science behind them, here.
With the Thrustmaser T-LCM Load Cell Pedals reveal date released, there's not much more official info. Rumours of a $325 / 300 Euro price have already been officially denied on Twitter, so probably around the £250 mark, given that the relatively new Thrustmaster TH8A and T3PA package comes for £239.99, while the T3PA Pro Add-On is £149.99.
Either way, it's going to be a long wait until February 13th 2020 for the official Thrustmaster T-LCM load cell pedals reveal so we can see all the details and get ready to pre-order some.
You can buy Thrustmaster wheels and pedal sets through the official website, or via retailers including Game, Argos and Amazon. And check out all the latest news, reviews and more on every wheel and pedal set for racing sims, here.