Challenging off-road sim Overpass should be released later in February, and it will have some tricky routes to overcome with your choice of buggy or quad. So the new Overpass gameplay video with commentary from Joakim Eriksson (Head of Production at developers Zordix Racing) shows more of what you're experience in the game.
He's using the Arctic Cat Wildcat Sport LTD to demonstrate various features of the game, but you can see the full officially licensed Carpass vehicle list, here.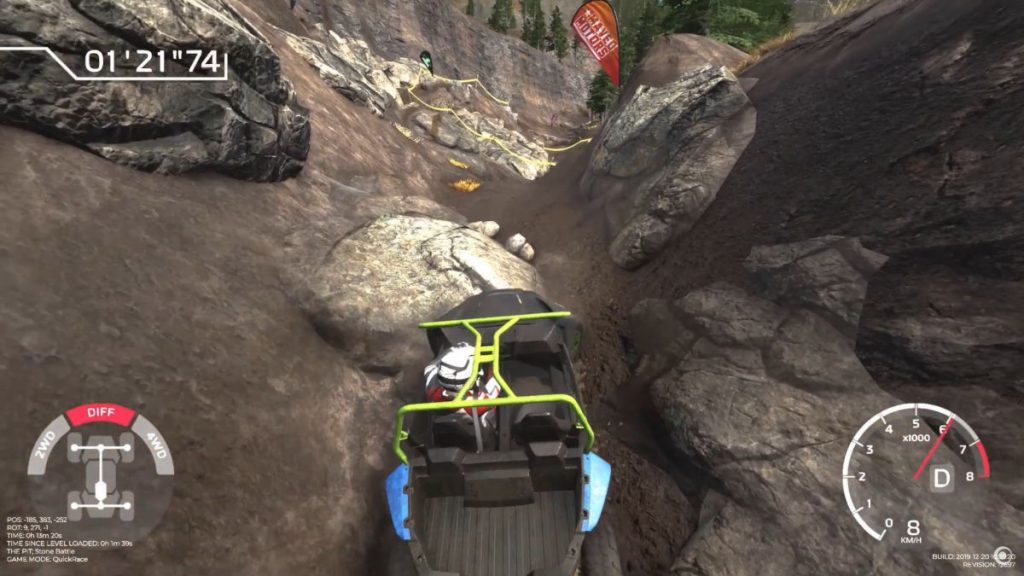 The tricky bit is balancing speed with survival. The video features a rocky hillclimb course with a variety of routes available. Hit the ground too fast from a bump and you'll lose speed. To help, you can engage the differential lock which helps with traction but limits your steering. It's all about finding the most efficient route, and balancing the throttle to maximise grip.
Watch the Overpass Gameplay and Commentary Video:
Overpass looks like it could be a lot of fun with the combination of a realistic physics engine, local split-screen and hot seat multiplayer, and online competition.
Plus there are plenty of different ATVs and UTVs to try with a total of 23 officially licensed vehicles already listed in our Overpass car list. And obviously we'll be keeping up with the latest Overpass news, DLC content and more.
Overpass will be an interesting title from Swedish developer Zordix as their previous racing games have focused on snowmobiles and jetskis. So they have plenty of experience modelling unusual terrain and physics.
It's scheduled for release on February 27th, 2020 for the PC, PS4 and Xbox One, and there should be a Nintendo Switch edition due slightly later in the year – Game has the release date as March 12th, 2020.
You can preorder Overpass now from Game for Xbox One, PS4 and Switch, and Amazon also has the same versions available for an identical price.