Want to know which venues are available in ACC from the Blancpain GT series, and Intercontinental GT Challenge (via the Intercontinental GT Pack DLC)? Then check out the full Assetto Corsa Competizione track list below.
Assetto Corsa Competizione has a total of 11 circuits included in the standard game, with a further 4 available in the Intercontinental GT pack.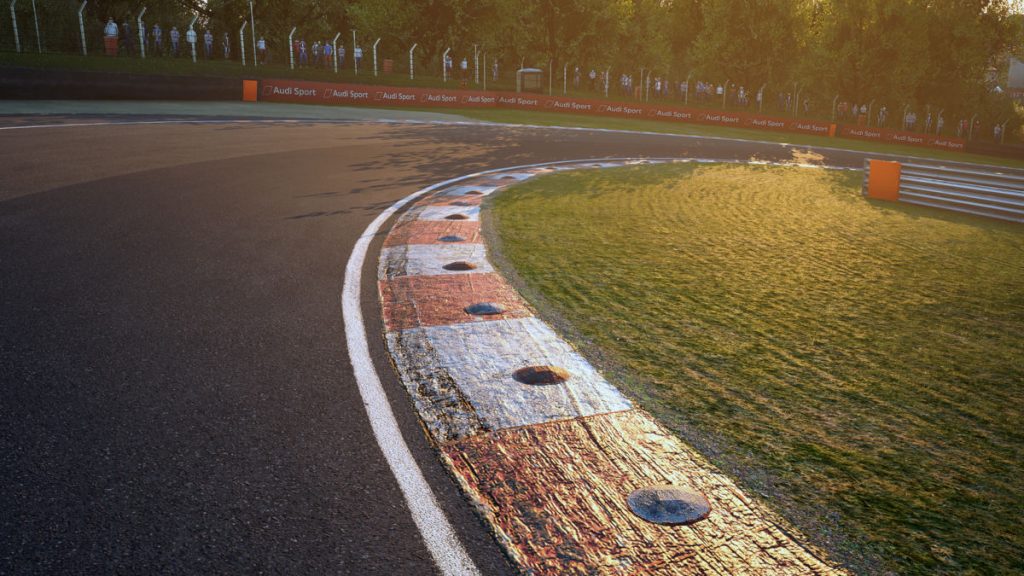 The Assetto Corza Competizione Track List:
Barcelona
Brands Hatch
Hungaroring
Kyalami (Intercontinental GT Pack)
Laguna Seca (Intercontinental GT Pack)
Misano
Monza
Mount Panorama (Intercontinental GT Pack)
Nurburgring
Paul Ricard
Silverstone
Spa-Francorchamps
Suzuka (Intercontinental GT Pack)
Zandvoort
Zolder
Sap Francorchamps is the one free track with the standard copy of the game which is also part of the Intercontinental GT Challenge five-round series.
Assetto Corsa Competizione is available for the PC via Steam for £34.99, and the Intercontinental GT Pack is also out now for £12.49. If you want to check the complete list of cars in Assetto Corsa Competizione, have a look here, and for previous game updates, news, reviews and content, take a peek here.