Gran Turismo Sport will once again have a global one-make esports race series as the GT Sport GR Supra GT Cup returns for 2020. Run by Toyota Gazoo Racing, the championship will run from April until the final round in November.
You can probably guess which car will be used for the championship. In 2019, the series ran for the first time, and the title was claimed by Mikail Hizal at a live final event held in Tokyo. Hizal then went on to become the 2019 GT Sport world champion just a month later. To take the GR Supra GT Cup championship, he had to overcome around 30,000 participating drivers, so expect a similar level of competition in 2020.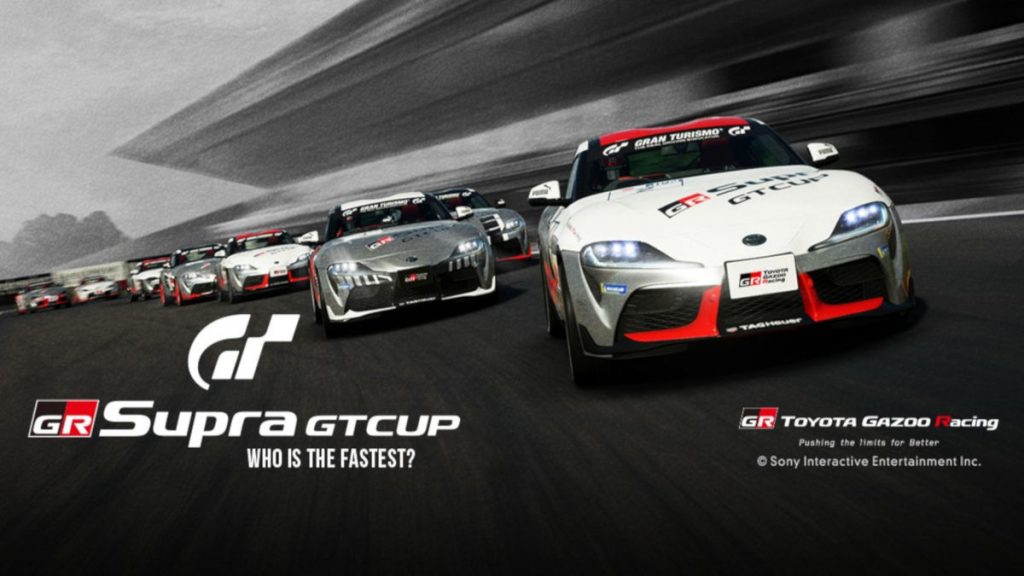 To enter, you'lll need to be 6 years old or older, and there will be seven race events before the live final alongside the FIA GT Championship. If the law in your country prohibits you from attending the live event according to your age etc, then that's the law.
As the GT Sport GR Supra GT Cup returns for 2020, the current schedule is:
2020 GT Sport GR Supra GT Cup Calendar:
Rd 1: April 26, 2020 – Fuji International Speedway (Japan)
Rd 2: May 17, 2020 – The Nurburgring (Germany)
Rd 3: June 7, 2020 – Circuit de La Sarthe (France)
Rd 4: June 21, 2020 – WeatherTech Raceway Laguna Seca (USA)
Rd 5: July 5, 2020 – Autodromo Jose Carlos Pace (Brazil)
Rd 6: July 29, 2020 – Tokyo Expressway: South Inner Loop (Japan)
Rd 7: August 16th, 2020 – Mount Panorama (Australia)
Final: November 2020 – TBD
Schedules, courses and start times are all subject to change, but you'll get one attempt to give your best performance, with entries opening 15 minutes before the start time at "sports mode" in GT Sport.
Start times:
Asia: 18:00 (JST)
Oceania: 16:00 (AEST) 15:00 (JST)
Europe, Middle east, Africa : 16:00 (CET), Next day 0:00 (JST)
North America: 19:00 (PST) 22:00 (EST), Next day 6:00 (JST)
Latin America : 19:00 (PST) 22:00 (EST), Next day 6:00 (JST)
Apparently rounds 2 and 3 will take place 30 minutes before the start times listed above.
The 2019 event led to around 800,000 people buying the GR Supra within GT Sport, and 120,000 people took part in a post-event survey with a GT4 version of the car given out as a reward. That feedback will actually be used in the development of the real and virtual GR Supra in the future.
You can keep up all the latest news, esports and more for GT Sport, here, check out the full GT Sport car list, or browse the full GT Sport track list.
And you can buy GT Sport at Game or Amazon, or as a digital download via the PlayStation Store.