Another Formula One star is getting heavily involved in virtual motorsport as Romain Grosjean launches his R8G eSports team.
There's no announcement on the drivers that will form the sim racing line-up, or the race series and platforms they'll be competing in. But their team partners list includes some familiar names with Heusinkveld, Sim Lab and Acer's Predator brand.
Another big team partner is Praga Karts, and the R8G Sim Racing Team drivers will get to test with the Praga factory team and potentially race in the X30 World Championship at Le Mans.
"Launching my own sim racing team is a proud moment because I'm passionate about motorsport, innovation and embracing new challenges," said Romain. "I think the team structure we have created is unique and will be instrumental in helping us to achieve the ambitious targets we have set."
Grosjean has raced in F1 with Haas since 2016. His 164 starts also include time with Lotus and Renault, picking up 10 podiums along the way. He's also won championships including the GP2 Series, GP2 Asia Series and Auto GP series.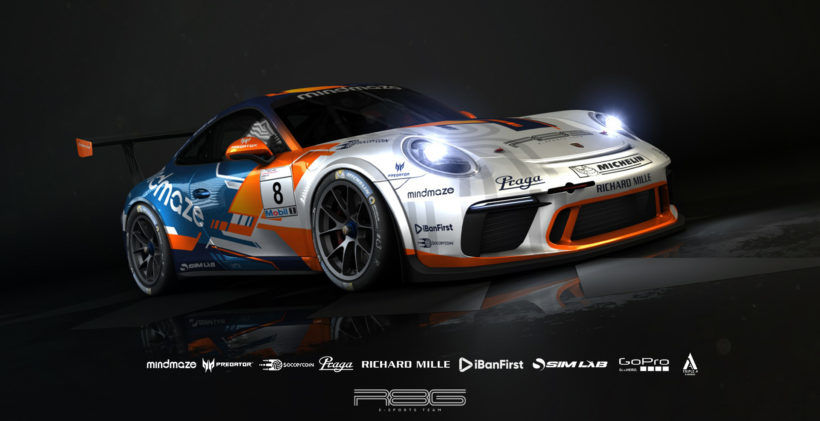 As Romain Grosjean launches his R8G eSports team, he'll be up against other notable motorsport names running teams, including Fernando Alonso. So far Grosjean hasn't joined the likes of Lando Norris, Charles Leclerc, George Russell and others in competing in F1 eSports or other competitive virtual motorsport events, but apparently he's just invested in a sim racing set-up (as has Sebastien Vettel).
So it'll be interesting to see how Romain Grosjean adapts to sim racing as a competitor and team owner. All we know for now is that the initial designs for the cars certainly looks pretty good. And the driver announcements should start appearing later in April 2020.