Italian companies have a reputation for automotive style, and the new Wave Italy Ghepard Maranello professional GT simulator isn't going to harm that one bit.
Mainly because it looks like a cross between a sim rig and something from a science fiction film, especially with the right choices of materials from the list of customisation options.
Apparently inspired by a jumping cheetah, there's a whole host of choices including carbon fibre, fibreglass, ultra-white or smoke plexiglass, leather and alcantara for starters. Along with colour choices, and options for the seating and dash set-up (Formula, Sport GT, Classic or Racing versions).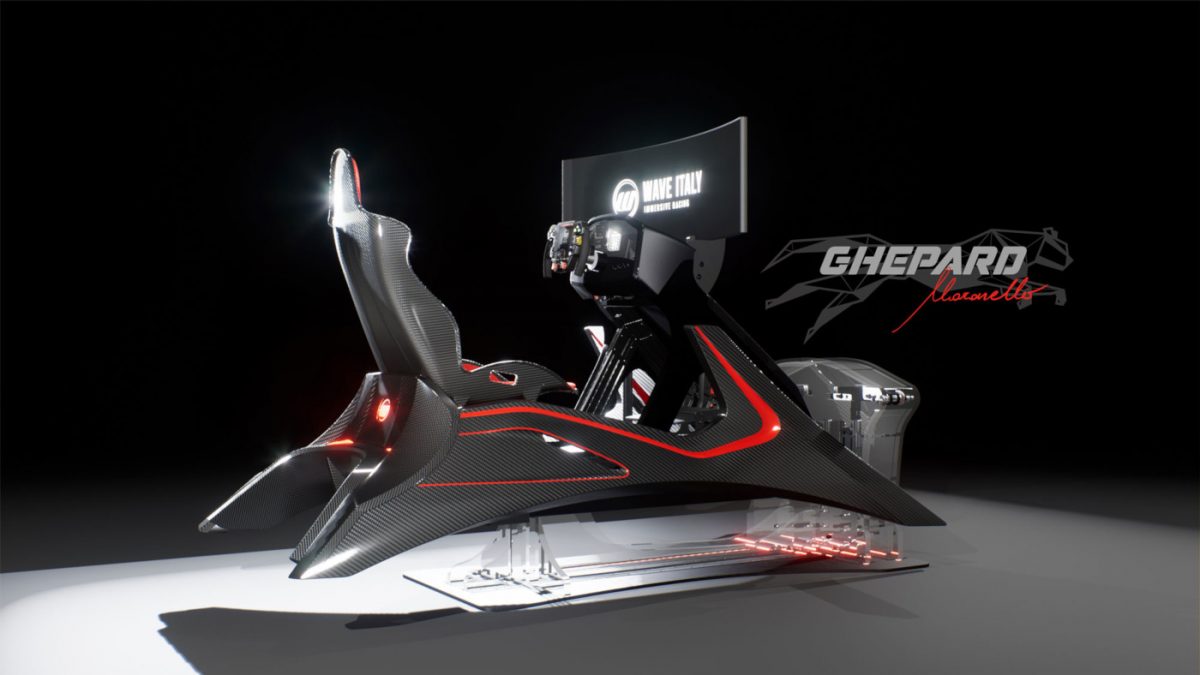 But it's not just about how a professional GT simulator looks. It's about how it performs. The Wave Italy Ghepard Maranello GT simulator is available as a static version. Or it can be ordered with a new Motion Pro System designed and patented by the company.
Basically everything is optional aside from the new motion system. Typically this involves levers or a platform under the rig, but Wave Italy chose to move everything to the front in a transaprent case with two vertical jacks for pitch and roll, and a third horizontal jack for yaw.
The company claims this is more realistic, because load transfers are mainly felt at the front of a car, particularly in GT machines. So generally your car would remain more or less flat under acceleration, which the Wave Italy Ghepard Maranello sim rig aims to replicate.
The screen shown so far is a curved 49 inch monitor. There's no information yet whether triple screens will be an available option.
Wave Italy has been around for a while now. With the construction based in Maranello, they offer high end simulators, a range of peripherals for sim racing at a fairly involved level, and a sim racing centre for training and racing in Verona.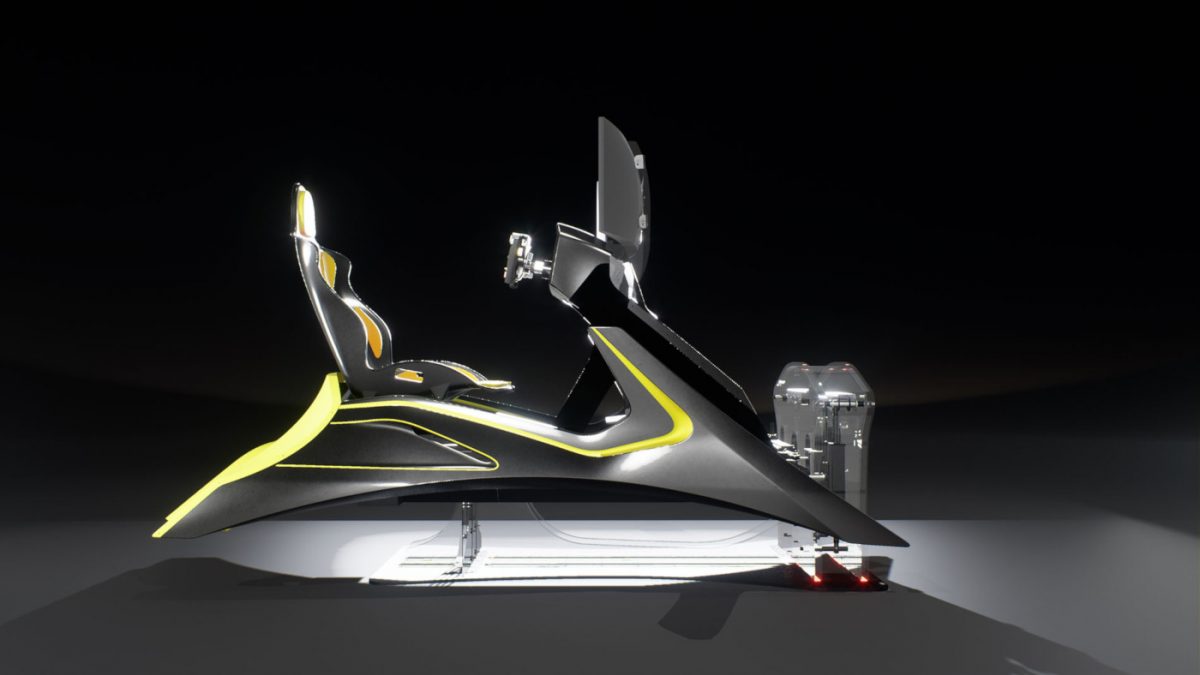 Existing products include the Wave Impact wheel at €1.895,00, and the Wave Force sim pedal range starting from €1.300,00 (excluding VAT).
Normally the Wave Italy Ghepard Maranello would be shown off at trade fairs and sim expos. But obviously in 2020, that's not an option. But from September 2020, you will be able to test the professional sim rig at the Verona HQ of the company, and the price should be available for the core set-up, and the customisation options. So you may want to start saving now.
For more news, updates and guides to sim rigs, from home-made budget options to the top professional equipment, check out our coverage, here.