What would you say is missing from most driving games? If zombies sprang to mind, then it's lucky that Road Z : The Last Drive launches for the PC today via Steam.
It's the first title from Blue Moose Games, and gives you the task of transporting a vaccine across the United States to save the world. And rather than flying, you get a choice of 5 vehicles to drive your way through hordes of zombies.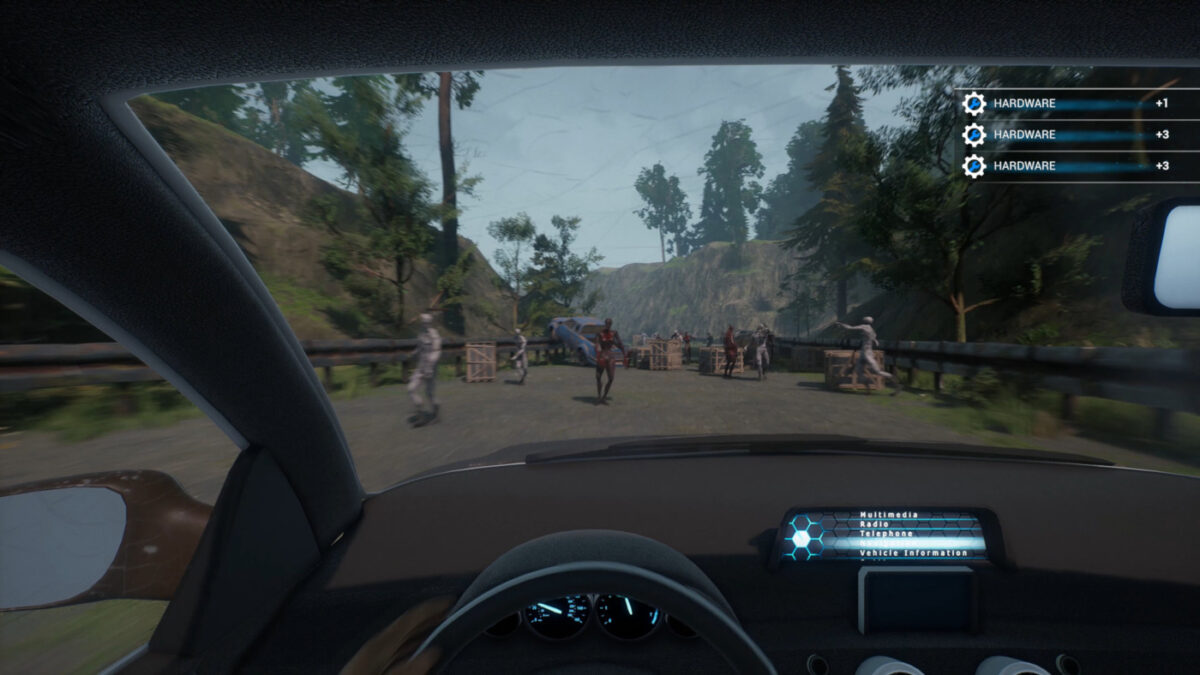 As you may have guessed, it's aimed at mature audiences looking for some arcade driving fun from mowing down zombies or arming your vehicle with a turrent and flamethrower to make things easier. And more on fire.
Along with the choice of cars, there are 60 upgrade levels with additional armour, motor and fuel tank improvements, nitrous and more. So it's worth collecting hardware through a mixture of zombie murder and exploring the surroundings for loot.
That's probably all you need to know to decide whether it's the sort of driving experience you might enjoy. And updates seem to be coming at a frequent rate, with five in the last few days including improvements to the car and zombie physics, including when they're impacting with each other.
It certainly seems like a fun and relaxing way to unwind, with the choice of third and first person perspectives as you attempts to get all the way to Washington. And the car damage system means you'll need to try and avoid anything more substantial than zombies, whilst also tackling obstacles and jumps.
Road Z : The Last Drive Launches for the PC via Steam with a 10% discount until August 28th, 2020, knocking the regular £7.99 price down to £7.19.