The FIA Gran Turismo Championships start very soon, with the first events towards the end of August. So it's time to check out the GT Sport 2020-21 FIA Exhibition series schedules, and plan your life accordingly.
All of the racing takes place on Wednesdays and Saturdays, but initially the Nations Cup is midweek, with the Manufacturer Series at the weekend. That swaps from the end of September/start of October for round 6 until the final events in October, 2020.
Each day will have five slots running every 80 minutes, beginning from 1600 UTC (Europe) on Wednesdays and 1400 UTC on Saturdays. And it's similar for the other regions (North America, Oceania, Asia and South America).
For each race there's a 10 minute qualifying session, and there will also be a mandatory tire rule (with a 60 second penalty) in place for five of the Nations races and seven of the Manufacturers racers.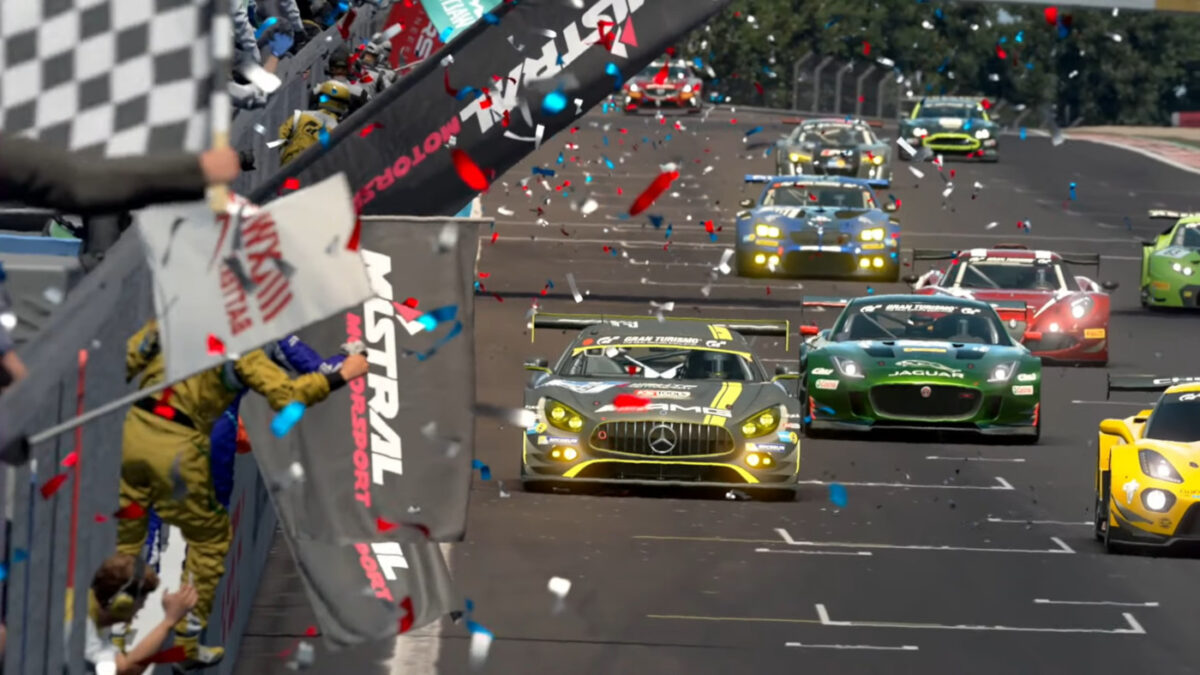 Most importantly, you'll need to check with circuit and car combinations are being used each week to try and fit some practice in before competing, and honing your strategy.
GT Sport 2020-21 FIA Exhibition Series Schedules: Nations Cup
Round 1: August 26 – Autodrome Lago Maggiore – GP/Bugatti Veyron Gr.4
Round 2: September 2 – Kyoto Driving Park – Yamagiwa II/Mazda Roadster Touring Car
Round 3: September 9 – Red Bull Ring/Gr.2
Round 4: September 16 – Circuit de Spa-Francorchamps/Dodge Viper SRT GT3-R '15
Round 5: September 23 – Dragon Trail – Gardens/BMW M4 Gr.4, Lexus RC F Gr.4
Round 6: October 3 – Fuji International Speedway/Audi e-tron Vision Gran Turismo
Round 7: October 10 – Autodromo Nazionale Monza/Gr.4
Round 8: October 17 – Dragon Trail – Seaside II/Gran Turismo Red Bull X2014 Junior
Round 9: October 24 – Circuit de la Sarthe/Gr.1 (Group C prototypes)
Round 10: October 31 – Nurburgring GP/Gr.3
GT Sport 2020-21 FIA Exhibition Series Schedules: Manufacturer Series
Round 1: August 29 – Dragon Trail – Seaside/Gr.3
Round 2: September 5 – Autodromo Nazionale Monza/Gr.4
Round 3: September 12 – Tsukuba Circuit/Gr.3
Round 4: September 19 – Alsace Village/Gr.4
Round 5: September 26 – Fuji International Speedway/Gr.3
Round 6: September 30 – Goodwood Motor Circuit/Gr.4
Round 7: October 7 – Circuit de Barcelona-Catalunya/Gr.3
Round 8: October 14 – Tokyo Expressway – East Inner Loop/Gr.4
Round 9: October 21 – WeatherTech Raceway Laguna Seca/Gr.3
Round 10: October 28 – Suzuka Circuit/Gr.4
So that should keep you busy until we're closer to the release of Gran Turismo 7. And it shouldn't be affected by too many software changes as updates slow towards the new title from Polyphony Digital.
If the FIA exhibition series have tempted you into racing, but you don't own GT Sport yet, you can buy it digitally from the PlayStation Network, or via Game or Amazon.
And you can make sure you know all the latest news on both Gran Turismo 7 and GT Sport. Or check out all the vehicles available in the GT Sport car list, and the Gran Turismo 7 car list. Along with the GT Sport track list, and the Gran Turismo 7 track list.