SCS Software is continuing in their quest to let lorries roam freely across the United States. And the latest evidence of that is seeing the American Truck Simulator Colorado DLC previewed in some work in progress screens.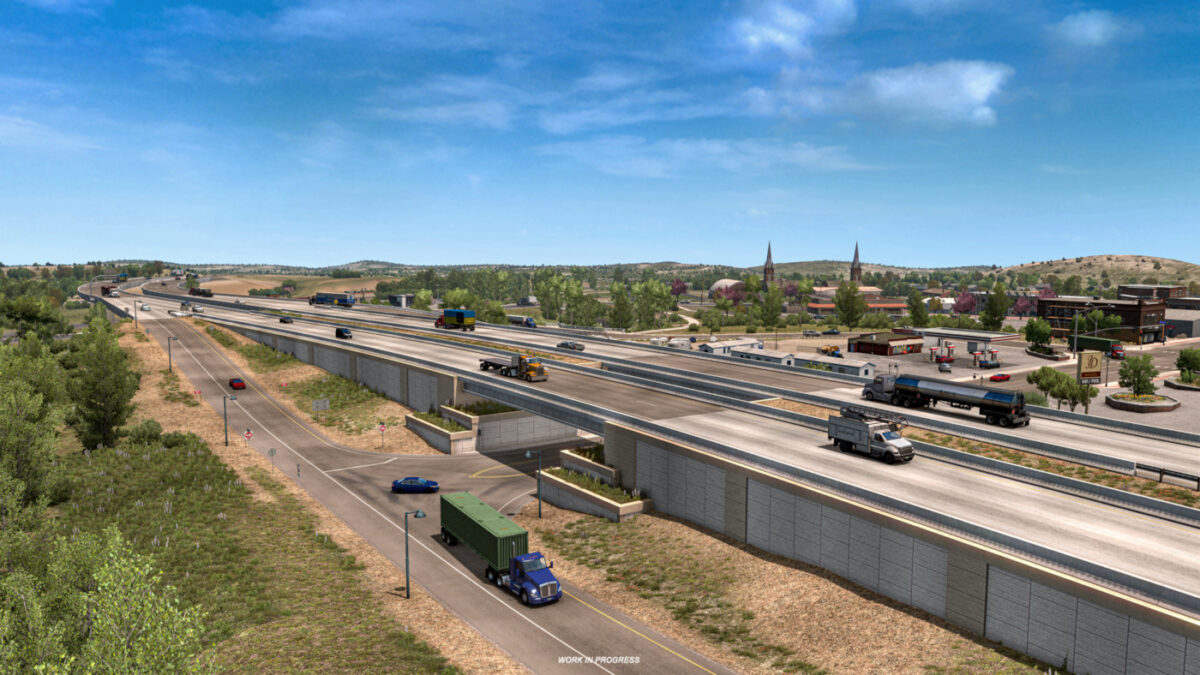 Following on from the recent release of Idaho, the state of Colorado is in Western America with New Mexico to the south, Utah to the west, Wyoming to the north, and Nebraska, Kansas and Oklahoma to the east. It's the 8th most extensive U.S state, including most of the southern Rocky Mountains the west edge of the Great Plains.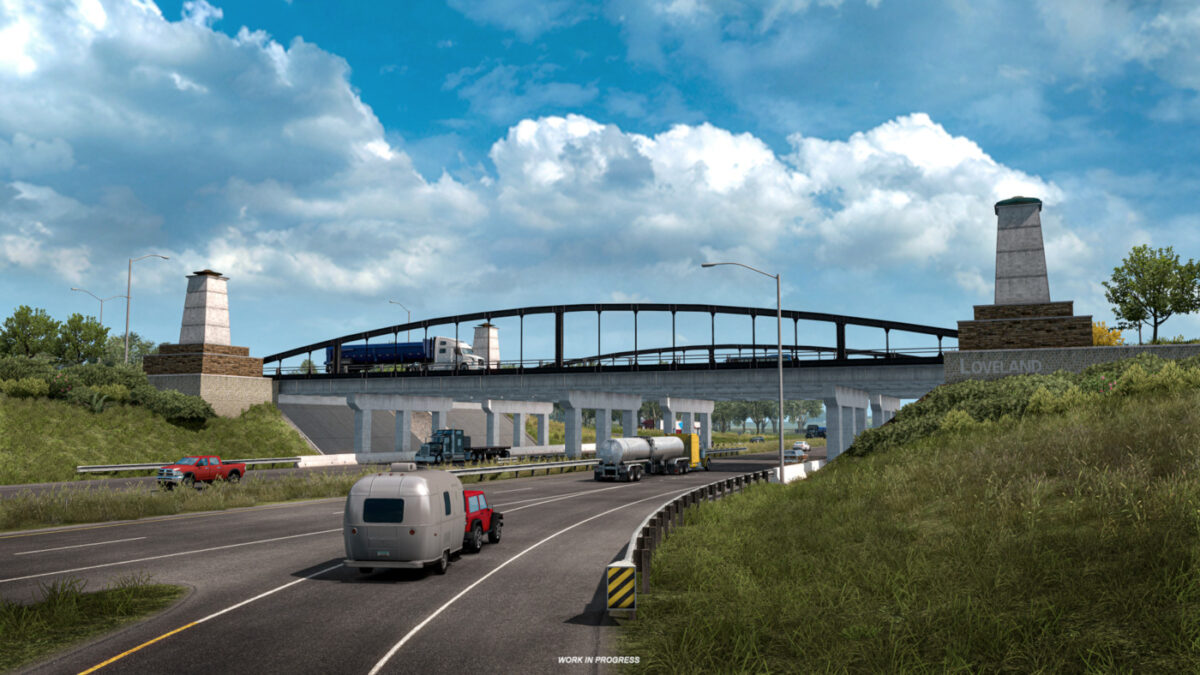 While previous ATS Colorado preview images showed a lot of scenery and industry, the new screens focus on the road network you'll be spending your time on. If you actually live or travel through the state, you should recognise familiar landmarks and road layouts, including an interchange nicknamed the Mousetrap near Denver.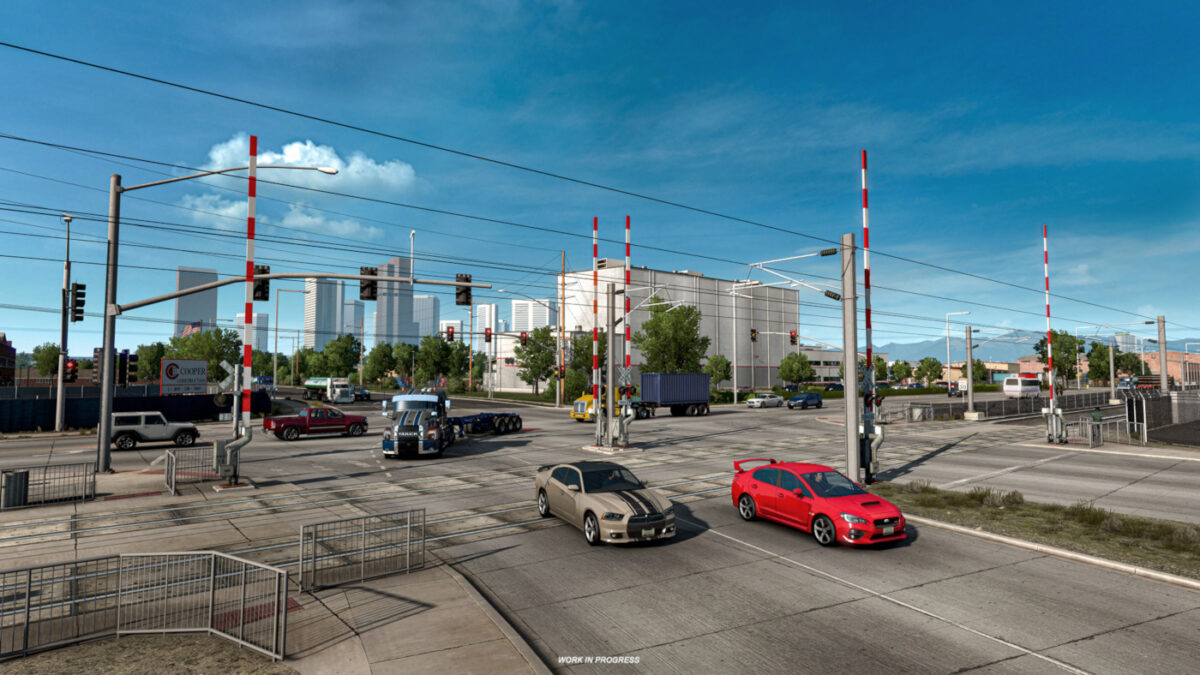 Apparently the layout of the Mousetrap was redesigned after an accident in 1984 when a truck carry six torpeoes for the U.S Navy overturned, leaving the roads at a stop for around eight hours before the military were able to clear it up. So you'll have to go some way to top that in ATS!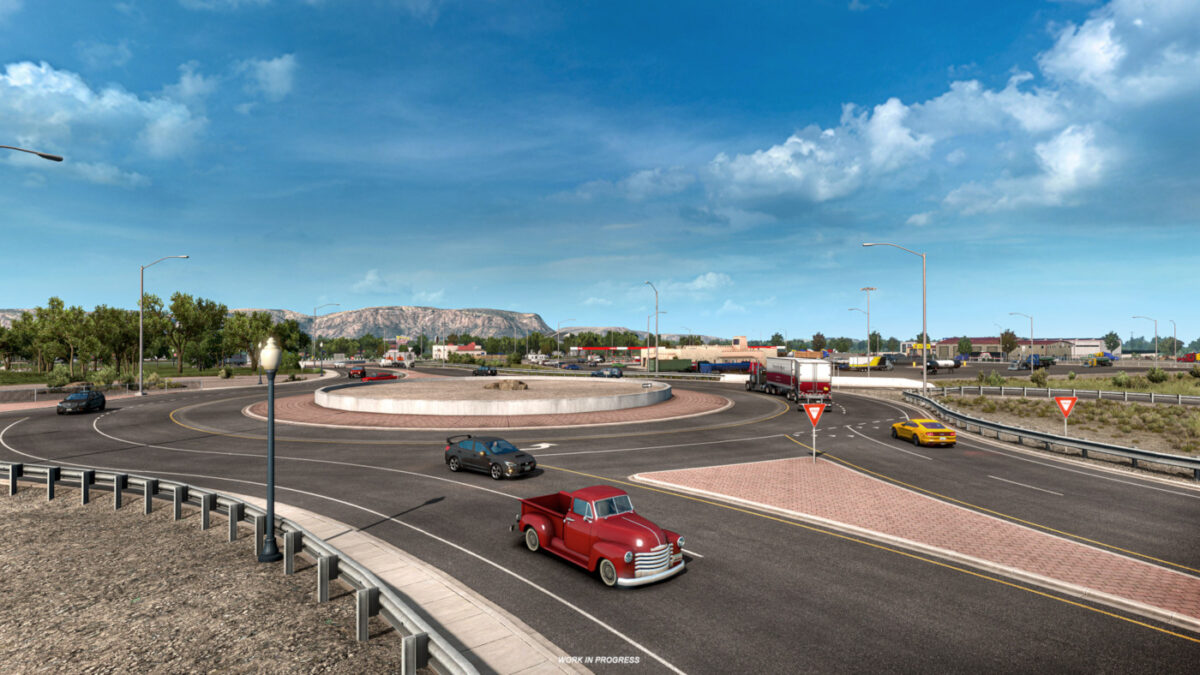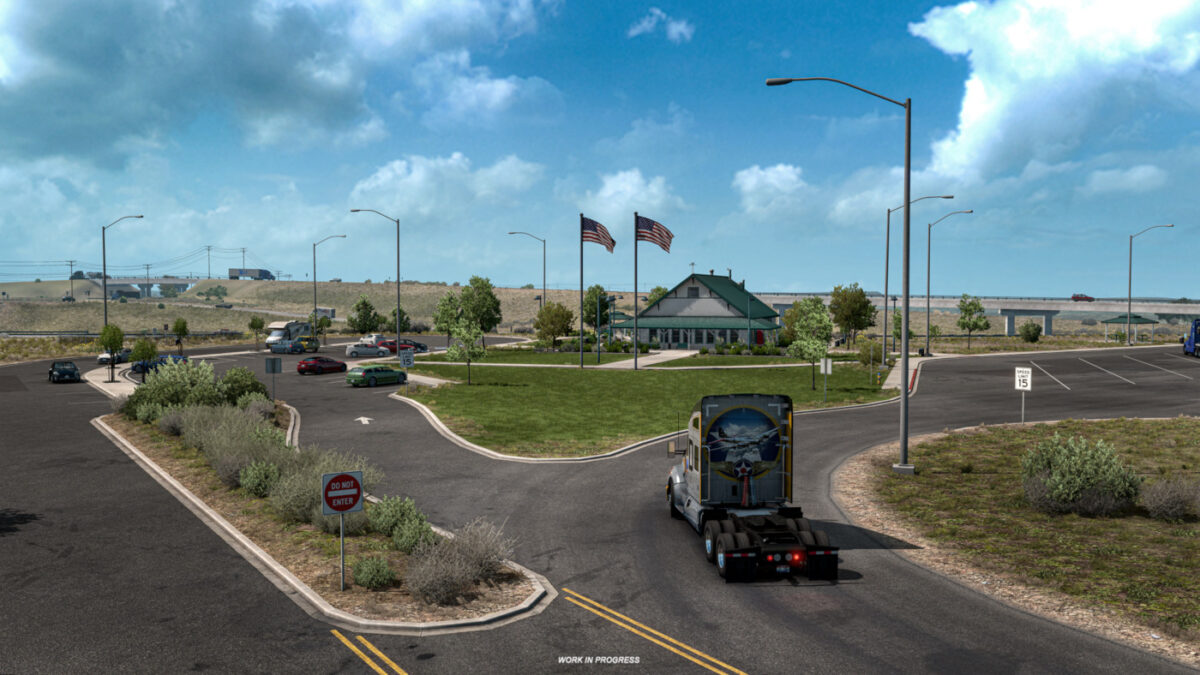 The preview images also highlight the work going into making truck stops more unique and interesting, rather than working on a repeating template. Which is a great move to increase the immersion in the game, as pulling in for a break becomes more interesting. And you might even start to have some favourites for resting up at.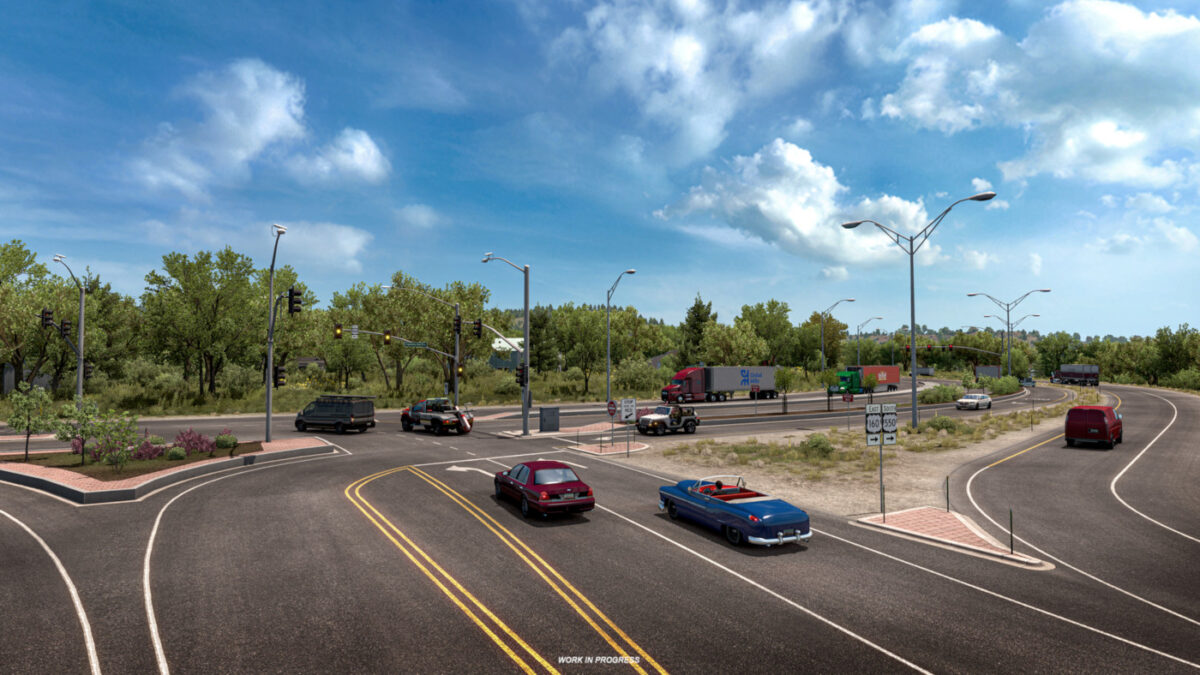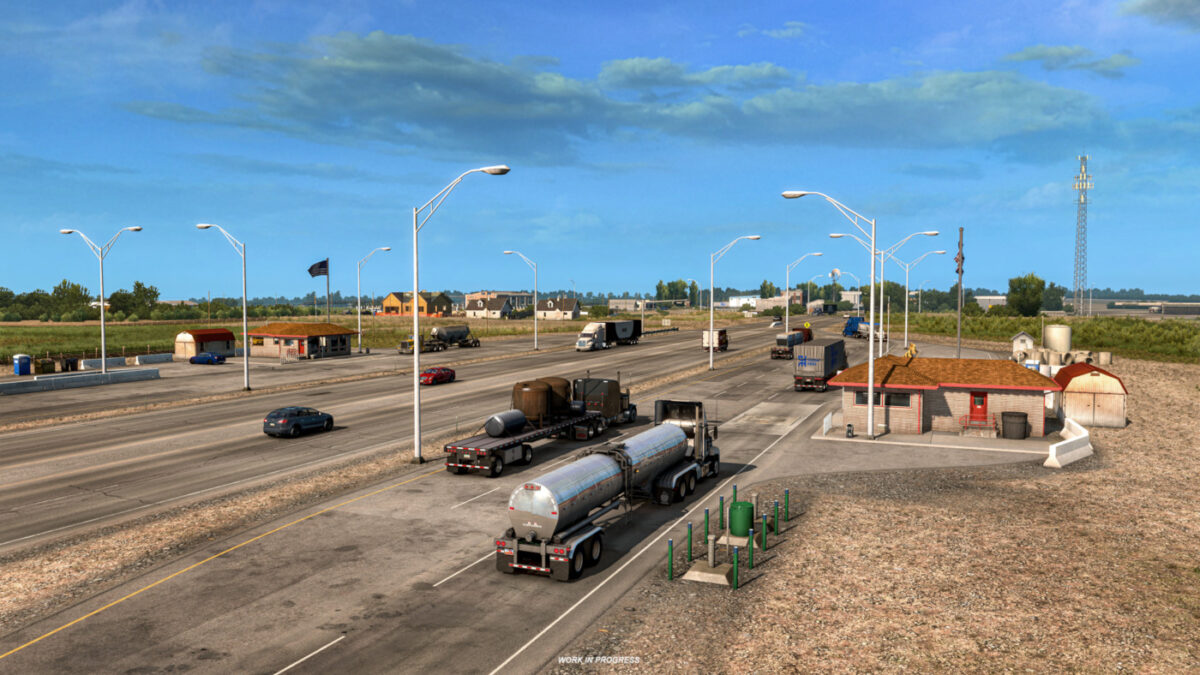 Especially when you're travelling on I-25, which is the primary north-south highway from New Mexico to Wyoming, and connecting Pueblo, Colorado Springs, Denver and Fort Collins, along with I-70 running east-west. You can probably expect to spend some time at Denver International Airport, considering it's the 5th busiest in the U.S, and featured in the previous preview images.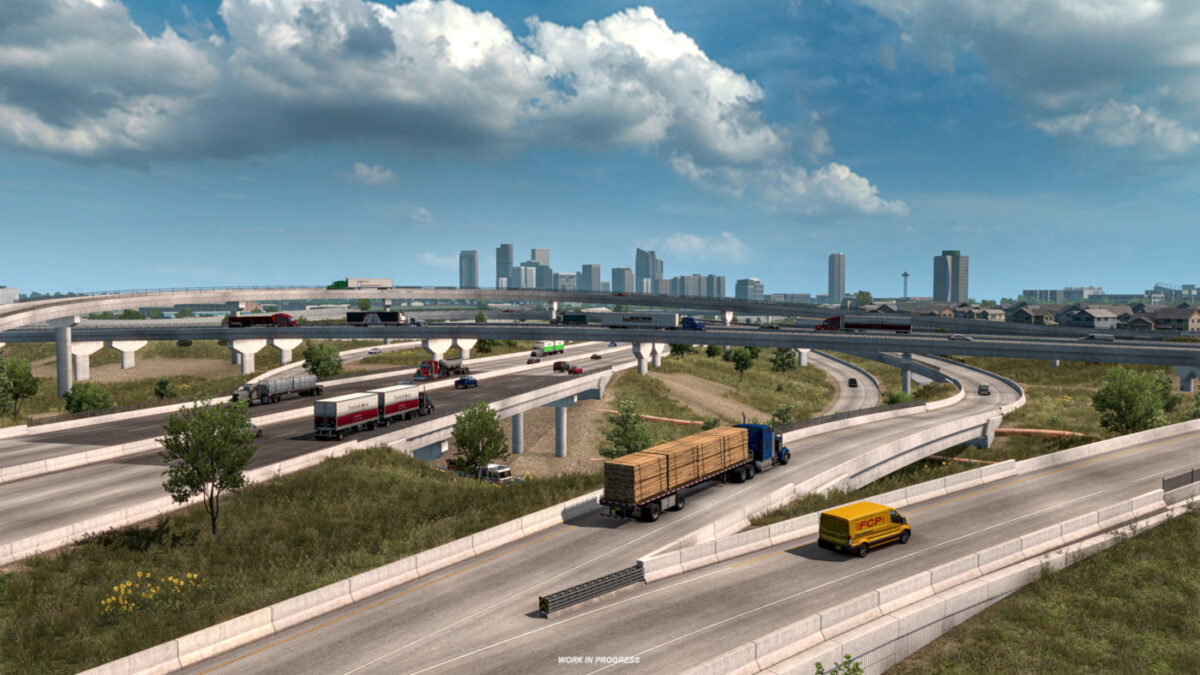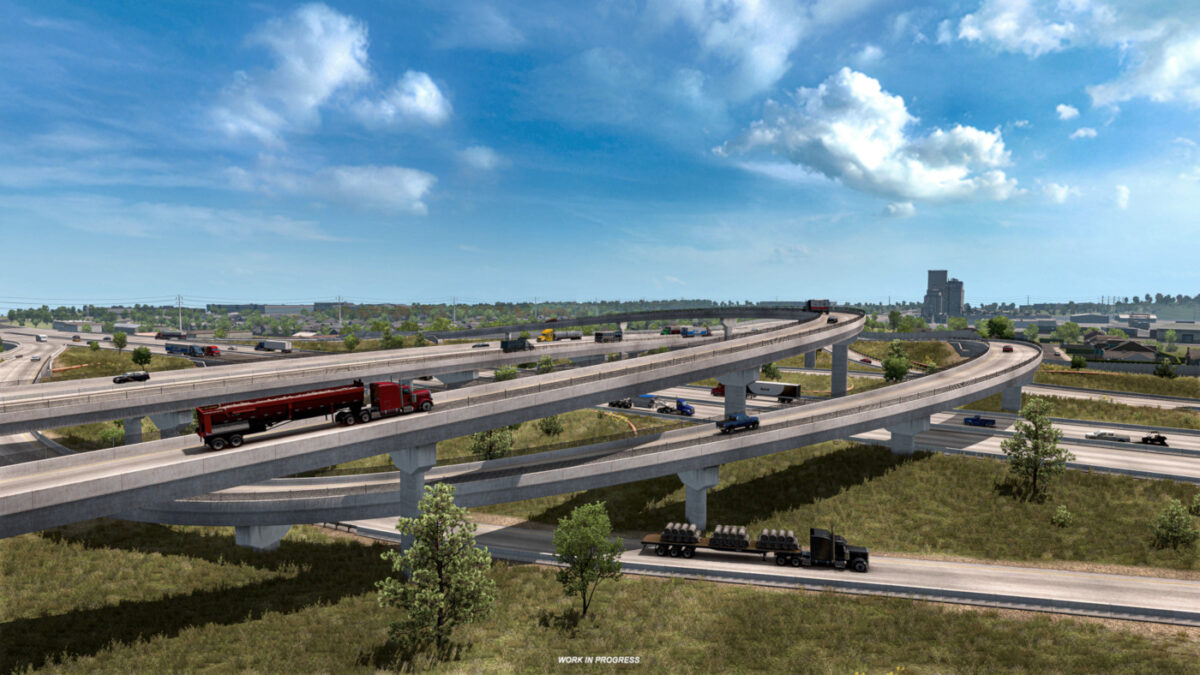 There's one city in particular I'm hoping to visit in the American Truck Simulator when Colorado is available. After Denver, Colorado Springs, Aurora, Ford Collins and Lakewood comes the wonderful named city of Thornton. Named after former Colorado Governor Dan Thornton. So obviously it's an essential place for me to visit…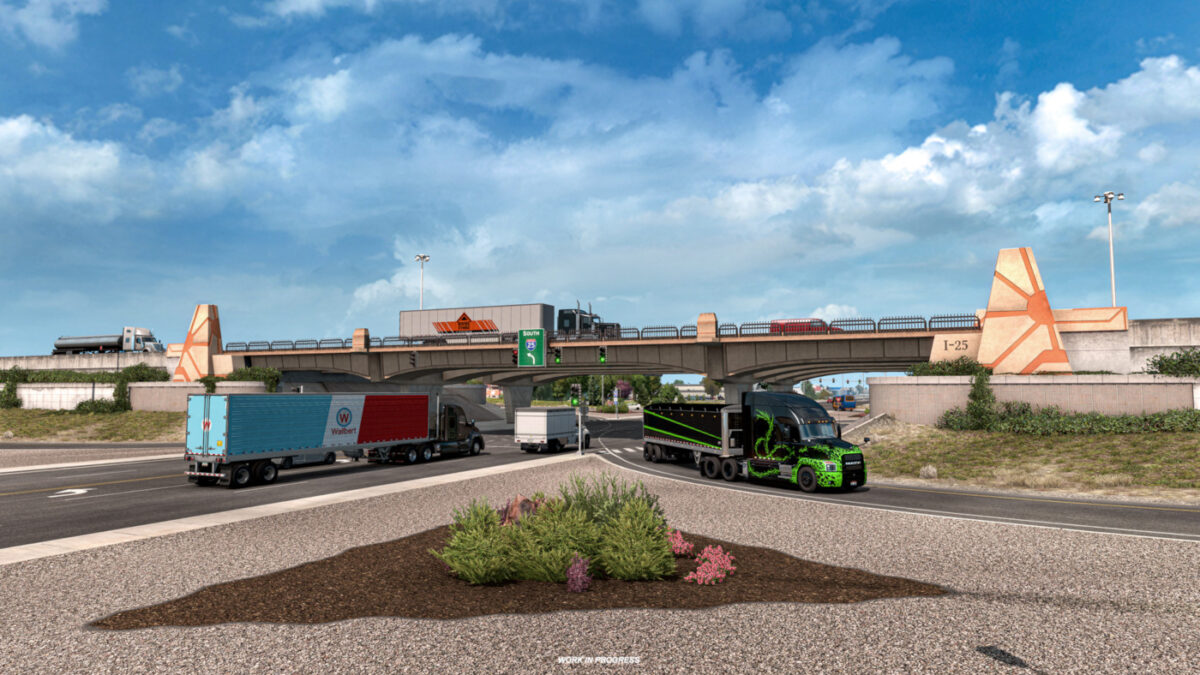 The price and release date of the Colorado map expansion is still to be confirmed, but hopefully it won't be too much longer.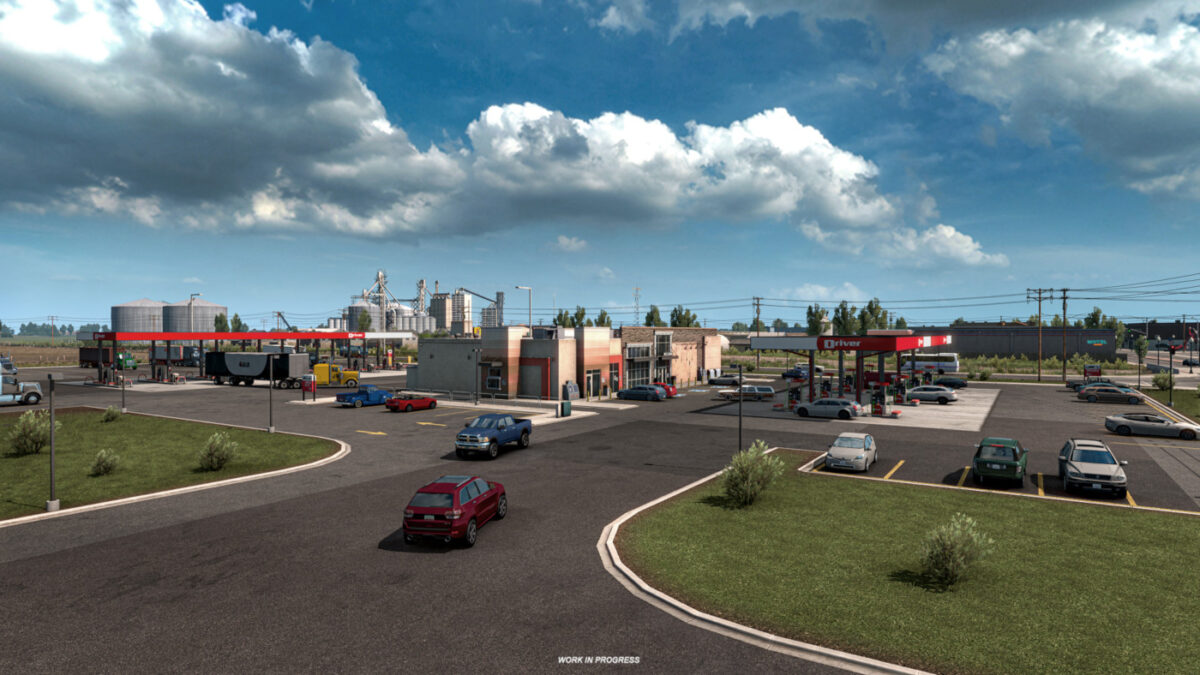 While you wait, you can check out the previous Americatn Truck Simulator Colorado screens here. You can keep up with all the latest American Truck Simulator news and updates here, along with the sister title, Euro Truck Simulator 2, here. And you can also browse all the trucks available to drive in the game, via our American Truck Simulator truck list.
American Truck Simulator is available for the PC on Steam, and you can add Colorado to your Steam wishlist now.