Last updated on November 15th, 2020 at 01:25 pm
The latest in the series featuring road and racing motorcycles is out now as RIDE 4 launches today on PC and consoles. And it combines rebuilt and more detailed bike models with new features including dynamic weather and pit stops.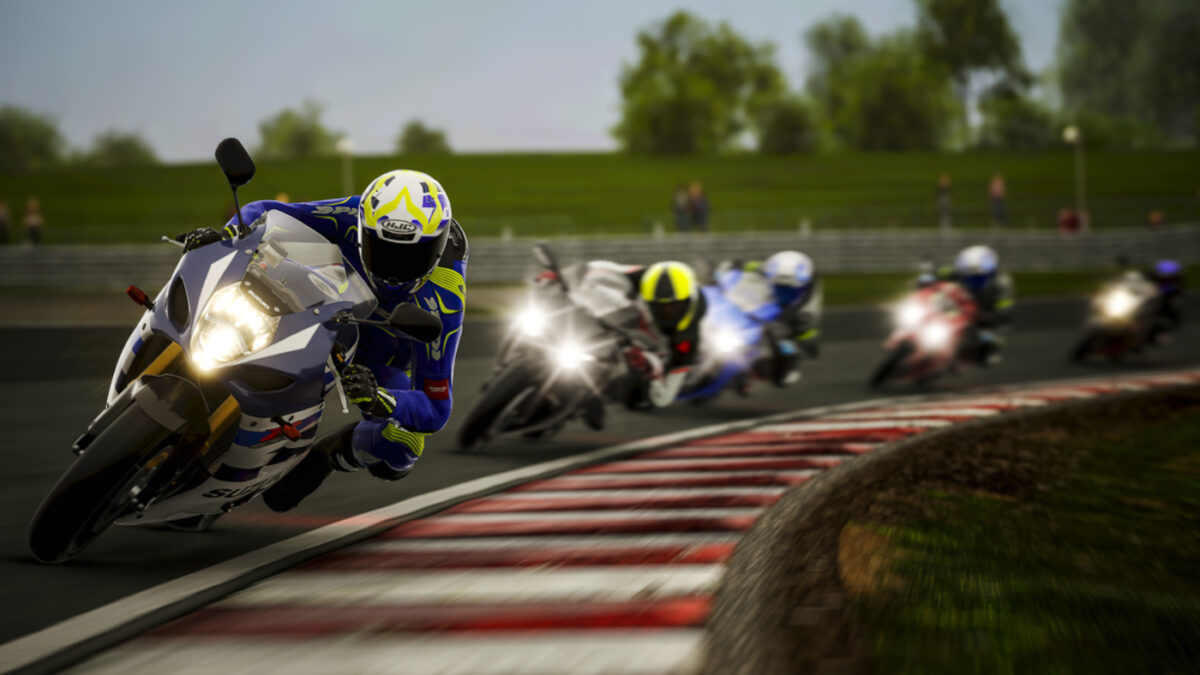 At launch on the PC, PS4 and Xbox One, RIDE 4 features 180 motorcycles (you can see them all in our full RIDE 4 motorcycles list), from manufacturers including Aprilia, BMW, Ducati, Harley-Davidson, Honda, Kawasaki, KTM, MV Agusta, Suzuki, Triumph, and particularly forcused on Yamaha as the main partner of the game.
Paolo Pavesio, Marketing and Motorsport Director, Yamaha Motor Europe commented: "racing and adrenaline have been part of the Yamaha DNA since our foundation 65 years ago. This is why it has been almost natural to partner with Milestone, one of the biggest names in the global motorcycling gaming industry. We strive to give excitement and emotion to our customers and to all motorcycle lovers, always staying close to what "revs" them inside. With Milestone and RIDE4 we also innovate our approach, reaching out to new fans that have a shared passion for motorcycles, be that in the virtual or the physical world. The love is one and we welcome these riders to our family. Being among the pioneers in the rising eSports world we bring our involvement in gaming to the next level with RIDE4 and the variety of unique activities planned on and off-line for the following year."
There are also some more unusual two-wheeled creations available, including the Paton race bike, the Suter 500 mmx, and the 2017 Vyrus 986 M2 Stradale.
And there are 30 venues at which to race, from road courses (the Southern 100 and Northwest 200), to road circuits including Donington Park, Phillip Island, Brands Hatch, Laguna Seca and more. You can check out the full RIDE 4 track list here.
Along with laser and drone scanning for the circuits, the motorcycles have been replicated with CAD and 3D scans to reproduce every detail of the real bikes, in a quality which means RIDE 4 will also look good on the PlayStation 5 and Xbox Series X when it's released for next gen consoles on January 21st, 2021. At which point you can upgrade automatically through the Xbox Smart Delivery feature, or download the PS5 version for free until April 30th, 2021, if you own a copy for Xbox One or PS4.
The renewed career mode includes Endurance racing for the first time, to make use of the dynamic lighting and weather, and pit stops requiring fuel and tyre management. Plus you can design more freely with the bike livery, helmet and suit editors.
Your opposition will probably be tougher and more compelling as RIDE 4 uses the Artificial Neural Network Agenct (ANNA) AI also utilised for MotoGP 20.
Buy RIDE 4 as a digital download for the PC on Steam, the Xbox One on the Microsoft Store, or the PS4 on the PlayStation Store.Or as a physical edition from Game or Amazon.
You can keep up with all the latest news, updates and DLC for RIDE 4 here. Or check out our regularly updated RIDE 4 motorcycles list to see every bike confirmed for the motorcycle racing game, along with every circuit in our RIDE 4 track list.